Fear and uncertainty generated by the current political climate has prompted the cancellation of one of the nation's largest Cinco de Mayo related festivals.
Organizers of Philadelphia's "El Carnaval de Puebla" announced that the celebration would no longer happen amid fears of Immigration and Customs Enforcement raids and sweeps.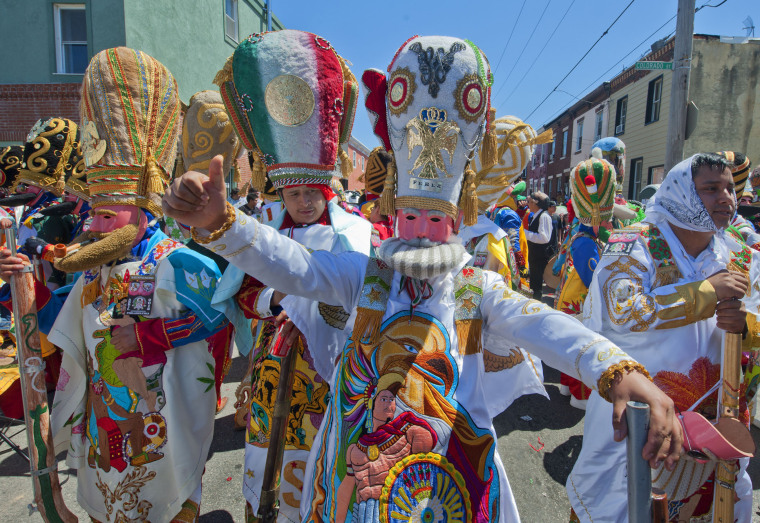 Edgar Ramirez, one of the organizers of the event, said that when they started asking community members whether they would attend the event, many residents said no, prompting the cancellation of the 11th annual festival and parade.
"We suspended the event so that people aren't at risk," Ramirez said. "Some of the reasons are because of the current administration in the country, some of it was because we want them to notice our absence, but mainly for the safety of our communities, and to show them respect."
Ramirez explained that similar to the "A Day Without Immigrant" protests, organizers wanted to show others what it would be like to not have the Mexican community present during one of Philadelphia's biggest events. The festival is a time for community members of all backgrounds to enjoy the annual event without having to be scared, said Ramirez, and they didn't want anyone to have to worry about their safety.
RELATED: ICE Says California Immigration Raids Planned Before Trump Orders
The event which honors the 1862 Battle of Puebla, is usually held in late April in South Philly, drawing thousands of people from all over the state.
In a statement sent to NBC News, the mayor of Philadelphia Jim Kenney, also expressed his disappointment with the cancellation of the event. "I'm devastated to hear that ICE has had such a chilling effect that Philadelphians no longer feel comfortable engaging in this public celebration," the statement read.
"While we can't stop ICE from conducting these raids, I want our immigrant community to know that we want them here, we remain committed to being a Fourth Amendment city and protecting these values, and we will do whatever we can to help them feel comfortable bringing this celebration back in the future," stated the mayor.
The Fourth Amendment of the Constitution provides protection from unreasonable search and seizure.
Adrian Smith, a spokesman for the ICE office in Philadelphia, said in a statement that ICE's enforcement actions are targeted and lead driven. "ICE does not conduct sweeps or raids that target undocumented immigrants indiscriminately," Smith said.
When asked whether ICE agents attend public demonstrations, Smith said that "DHS is committed to ensuring that people seeking to participate in activities or utilize services provided at any sensitive location are free to do so without fear or hesitation."
Since President Donald Trump issued immigration executive orders, ICE has been stepping up arrests of people who might not have been targeted during the Obama administration. Arrests of some immigrants in other parts of the country outside a church-run hypothermia shelter, a school and in homes where warrants for other immigrants were being served have made many immigrants skeptical of ICE's reassurances.
Jennifer Rodriguez, president and CEO of the Greater Philadelphia Hispanic Chamber of Commerce, said that she and the chamber support the festival organizers' decisions.
"It's very unfortunate that they didn't feel confident and safe and have taken this measure," Rodríguez said. "It's a very worrisome message, and it speaks to the uncertainty and fear of the community. They know themselves best and will take the proper measures to protect themselves."