The Senate Armed Services Committee on Tuesday is discussing a groundbreaking decision that could have a profound effect on all young Latinas, whether or not they currently serve in the U.S. military.
The committee will look at the recent Defense Department ruling that opens all combat jobs to women, and the possibility that all female 18- to 25-year-olds would have to register for the military draft, as is currently required of their male counterparts.
Latinas are a growing presence in the military ranks, comprising approximately 12 percent of all women on active duty.
Slightly more than 13 percent of all active-duty military personnel are Hispanic, climbing steadily every year and almost double what it was in 1994. Because Latinos are younger than the rest of the country, the changes will have significant impact on the population.
Latinas are a growing presence in the military ranks, approximately 12 percent of active duty women. Hispanics have almost doubled their numbers in the military since 1994.
"Are women capable of being in combat roles? Most definitely," says Laura Chávez, a Marine Corps veteran.
Registering for the draft would therefore be only fair, she adds. "If combat positions are going to be open to us, then the standards have to be the same. Men are required to register, and so should we," says Chávez, who is currently in an administrative position at the U.S. Selective Services System, the federal agency charged with registering and keeping a databank of names for possible military conscription.
Texas native Gerardo Romero is a U.S. State Department analyst and a U.S. Marine Corps veteran who rose through the ranks during his 20-plus years of service to become one of just a handful of Latino drill instructors in the Marines.
While that particular branch of the military is the only one to still separate the sexes during basic training, Romero tells NBC News Latino that he wouldn't have any issue training women.
"A Marine is a Marine, whether you're a man or a woman. There is no preferential treatment. Women have done an outstanding job. There are outstanding female Marines and I was very proud to serve with them," he says.
U.S. Selective Services System Director Lawrence Romo recently spoke about the possibility of registering women for the draft at a recent National Press Club news conference, saying, "About 6,500 young women a day turn 18. We're waiting to see what the decision is" on whether they must register for the draft. The final decision rests with the U.S. Congress.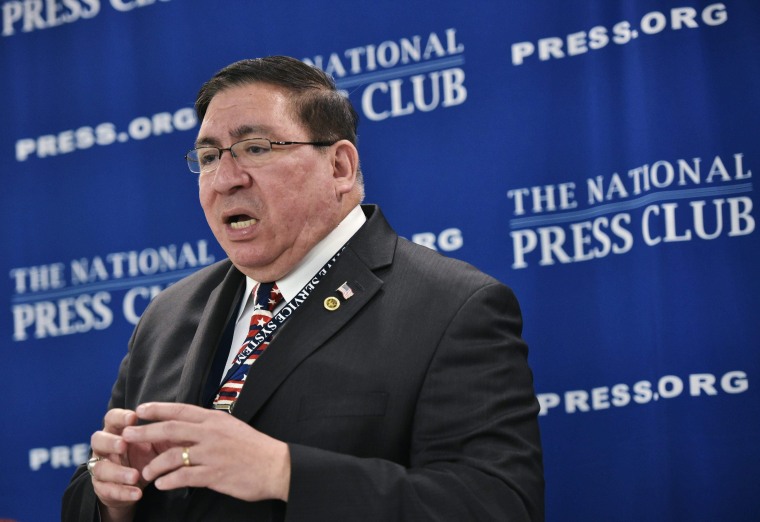 The Defense Department classifies Hispanic/Latino as an ethnicity and not a race, so the percent of Latinos and Latinas in the U.S. military could be higher among those who self-identify as Hispanic and also white, black, mixed and/or other categories. Romo is Mexican American and an Air Force Academy graduate with nearly 30 years of service before retiring from active duty.
While the U.S. military has been an all-volunteer force since 1973, former President Jimmy Carter reactivated the Selective Service in 1980. Congress rejected his request that women be included.
The following year, the U.S. Supreme Court ruled that the decision to exclude women from registering was not unconstitutional because women were not permitted in combat jobs. Opening up nearly 220,000 jobs previously closed to women is making legislators revisit the issue.
Committee chair Sen. John McCain, R-Ariz., has previously opposed combat roles for women. With the decision a done deal, however, McCain says the committee will thoroughly review the new policy. Currently, women are not even allowed to voluntarily register with Selective Service.
Romo also spoke of the requirement that immigrant men living in the United States - whether they are legal residents or undocumented – also have to register, and many do not know of that requirement.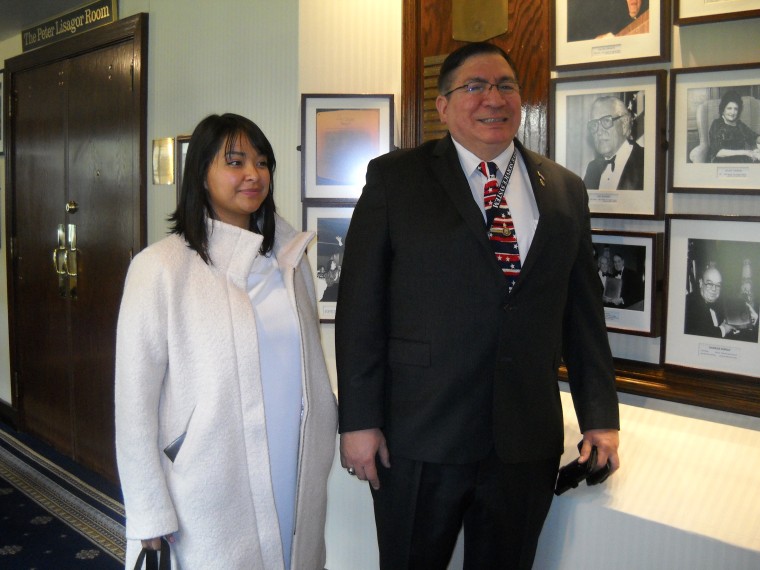 "But ignorance of the law is not an excuse. Registration helps keep immigrants eligible for U.S. citizenship. Failing to register may mean a delay in getting citizenship," says Romo, who adds he has been meeting with groups across the country to get the word out and remind people about that particular requirement. "If you don't register and you're in the process of getting citizenship, it could mean a delay of several years."
Chávez, the Marine veteran, came to the U.S. as a 4-year-old from El Salvador, and says joining the military actually helped accelerate her citizenship paperwork.
"I was in (the Marines) three months and it (my citizenship) was already being processed, which is much, much faster than usual," Chávez says.
"Registration also keeps immigrants eligible for other valuable government benefits linked to the registration requirement," Romo adds, "including student financial aid, government jobs, and job training.
Related: Dreamers Push President To Direct Military To Let Them Serve
Immigrants should know that registering does not mean you're signing up with the armed services. In fact, Selective Service is an independent federal agency that does not share information with immigration officials.
Defense Department figures show that 5 percent of active duty military are immigrants; of those, 4 percent are non-citizens.
However, while all immigrants regardless of legal status must register for the Selective Service, only legal residents with a work permit, or green card can enlist and serve, and federal law requires that all officers, including non-commissioned officers, be U.S. citizens.
Congress has rejected legislation that would allow undocumented immigrants to join the military.