MIAMI ­­— Born in Cuba and raised in Miami, Jorge Suárez-Múrias, 62, says he had always hoped that his parents would one day return to the properties in Cuba that were seized from them after Fidel Castro rose to power in the 1959 revolution.
"I envisioned my mom and dad would return one day and enjoy them," Suárez-Múrias said at the family's home in South Miami, in a backyard surrounded by mango and anón trees, much like they planted in Cuba.
Though Suárez-Múrias' father, a former political prisoner in Cuba, passed away two years ago, he still holds out hope that his mother, Victoria, now 87 and in good health, could go back. "I hope my father is seeing me from up above, fighting. I hope his dream is fulfilled through me."
The Múrias are taking advantage of a recent policy change by the Trump administration and exploring the possibility of seeking compensation from a company that runs one of his family's former properties.
Known as Title III of the 1996 Helms Burton Act, the law allows the original owners of Cuban properties confiscated six decades ago to sue foreign companies "trafficking" in them for three times their current value.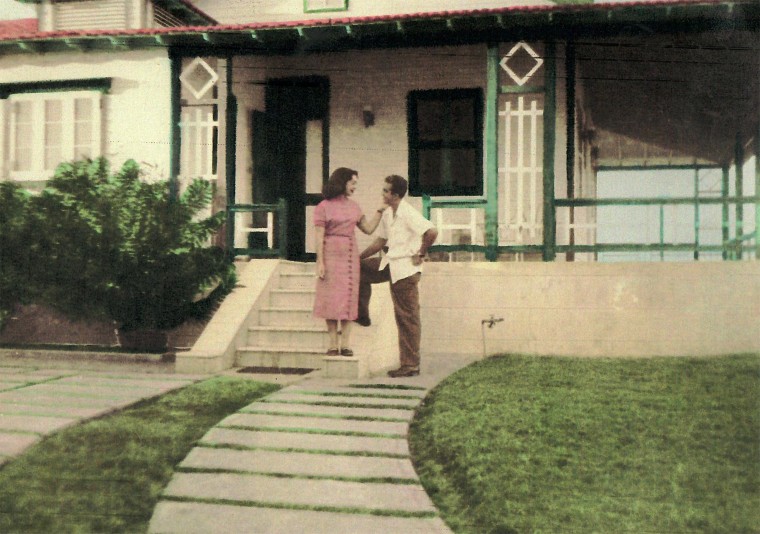 In the case of the Múrias, the vast properties the family owned include apartment buildings in front of Havana's iconic sea wall, or malecón, and an island, Cayo Ocampo, off the province of Cienfuegos. They also owned a sprawling beach neighborhood an hour from Havana where his grandfather, a developer, had built roads and villas. Suarez-Múrias says an international company is now profiting from the villas, and he's suing them.
Far fewer claims are expected
Initially, many analysts predicted that an avalanche of lawsuits would create chaos in the U.S. court system. The State Department warned there could be up to 200,000 claims, but experts now say the number will more likely be in the dozens or hundreds at most.
Those with certified claims, around 6,000, have been eligible to file lawsuits since Title III was enacted on May 2. Those with noncertified claims, mostly Cuban-Americans who were not U.S. citizens at the time their assets were expropriated, must first send a letter to the company detailing their intent to sue. If the company doesn't respond within 30 days, then legal action can be taken.
Few lawsuits have been filed so far. The first was filed last month against the U.S. cruise company Carnival by the heirs of the ports in Havana and Santiago de Cuba. Carnival is asking the court to dismiss the claim, saying there is a travel exemption that should shied U.S. cruise lines and airlines. Exxon Mobil also sued Cuban state-owned companies Cimex and Cupet for the use of a refinery they owned in Havana. The Spanish hotel company Meliá could be the first foreign company sued after the original owners of the San Carlos Hotel — currently managed by the company — sent a letter expressing their intent to sue.
The number of lawsuits are likely to remain low because there are many factors that need to be met in order to be eligible. The property must have been valued at $50,000 or more at the time it was seized. There must be a company currently using the property for commercial purposes that also has a significant presence in the U.S.
"They must have more than a bank account. The only way you can collect is if they have assets in the U.S. — significant assets," said Nick Gutierrez, a consultant on Cuban property claims and president of the National Association of Sugar Mill Owners of Cuba.
Litigation is costly and there is a hefty filing fee, more than $6,500. The original owners must also prove ownership with documents from Cuba, which could be difficult. But for those, like Suarez-Múrias, who have been waiting years for this opportunity, the deeds and titles were taken out of Cuba a long time ago.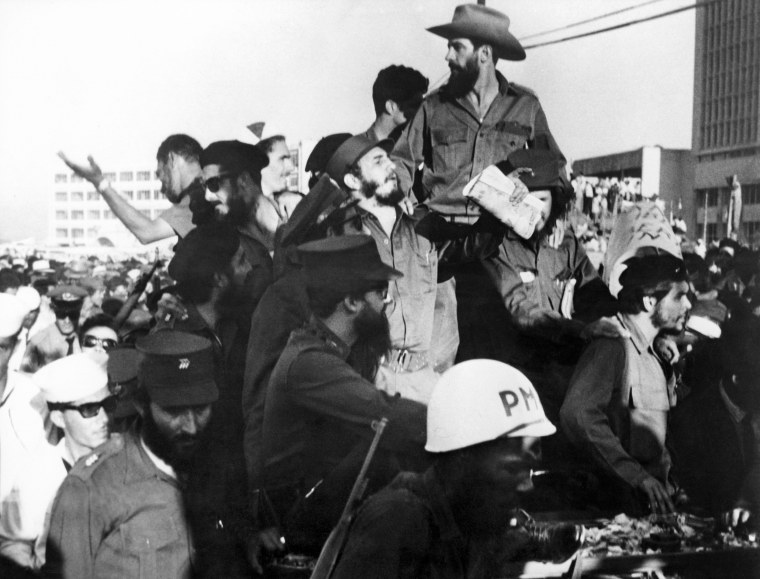 Gutierrez, who has represented hundreds of claimants over the years, says he is optimistic about the law. "Title III, for better or worse, has become a symbol of our cause," he said.
"It sends a powerful message to the international investment community that for the first time, this administration is going to defend the rights of its own U.S. citizens, including Cuban-Americans," Gutierrez added.
Some lawyers say the litigation will be complex because the law is being tested for the first time.
"Litigation is like war. The outcome is unpredictable until you see things happening on the ground," said Pedro Freyre, an attorney who represents companies doing business in Cuba, including Carnival — one of the companies being sued.
"There are still a lot of things that need to be settled about the law," Freyre said.
For instance, there is a provision that says if a property was confiscated prior to 1996, the person must have had ownership of the claim before that year. The issue comes into play if a Cuban American is an heir to a claim and the person who held the claim has passed away.
Prior to the Trump administration, the 1996 law, officially called the Cuban Liberty and Democratic Solidarity Act, had been waived every six months, fearing it could be harmful to U.S. trade.
The move was opposed by Canadian and European Union allies, whose businesses have billions of dollars in investments in Cuba. The European Union warned U.S. companies they risk having their assets seized if they pursue claims.
Roberta Jacobson, a former assistant secretary of state who led U.S. talks with Cuba during Obama administration's opening with the island, said certified claims "are an extremely difficult issue that will have to be figured out by future governments."
In fact, during the Obama administration's thawing of relations with Cuba, negotiating the 5,913 claims held by U.S. companies and individuals and certified by the Justice Department was a thorny issue. The claims are worth an estimated $8 billion, but Cuba countered by saying the U.S. had strangled Cuba's economy with the embargo and owed them $181 billion in damages. The issue was not settled during Obama's presidency and the Trump administration never took up the issue.
"In the end, you have to negotiate," Jacobson said.
The Trump administration said they allowed Title III to go into effect because of Cuba's role in Venezuela. The U.S. has accused Cuban troops of propping up embattled Venezuelan President Nicolás Maduro, while Cuba says the majority of its 22,000 personnel in Venezuela are health care professionals. Venezuela has sent fuel to Cuba in exchange for medical services, but that has dwindled due to Venezuela's economic and political crisis.
The claims come as Cuba is losing aid from Venezuela and is struggling to find enough cash to import basic foods.
Even if the number of claims remain in the dozens, it could still deal a blow to Cuba's efforts to draw foreign investment.
"This creates uncertainty, and some investors will worry and postpone projects in Cuba," said Pavel Vidal Alejandro, a former Cuban central bank economist and professor at Javeriana University in Colombia. He said those with projects underway will probably continue since this was a risk they most likely considered. Pavel estimates the most important source of revenue for Cuba is the export of Cuban medical services, followed by tourism, then remittances, and lastly, foreign investment. But he warned that, out of all the measures Trump has taken against Cuba, Title III would have the greatest impact on the island's economy.
Suarez-Murías' mother, Victoria, said she was traumatized when she left Cuba at 30 with her two young children. She worked until 11 p.m. every day and could only think about getting her husband out of prison.
"I never thought I was going to return," she said. Now, she says, the circumstances could make it a possibility.
FOLLOW NBC LATINO ON FACEBOOK, TWITTER AND INSTAGRAM.