In his new book, "Mickeyisms: 30 Tips for Success," lobbyist Mickey Ibarra tries to remind readers of some secrets to success that are easily forgotten in the rough and tumble world of Washington, D.C. politics:
'Smile,' 'Patience,' 'Be Positive,' 'Praise,' 'Give,' and 'Ask' are just a handful of Mickeyism avowals.
"The most powerful word in the English language only has three letters, a-s-k. I'm astonished at how many people don't know this. You have to be willing to ask for what you need," says Ibarra. "You can't expect others to guess what you want."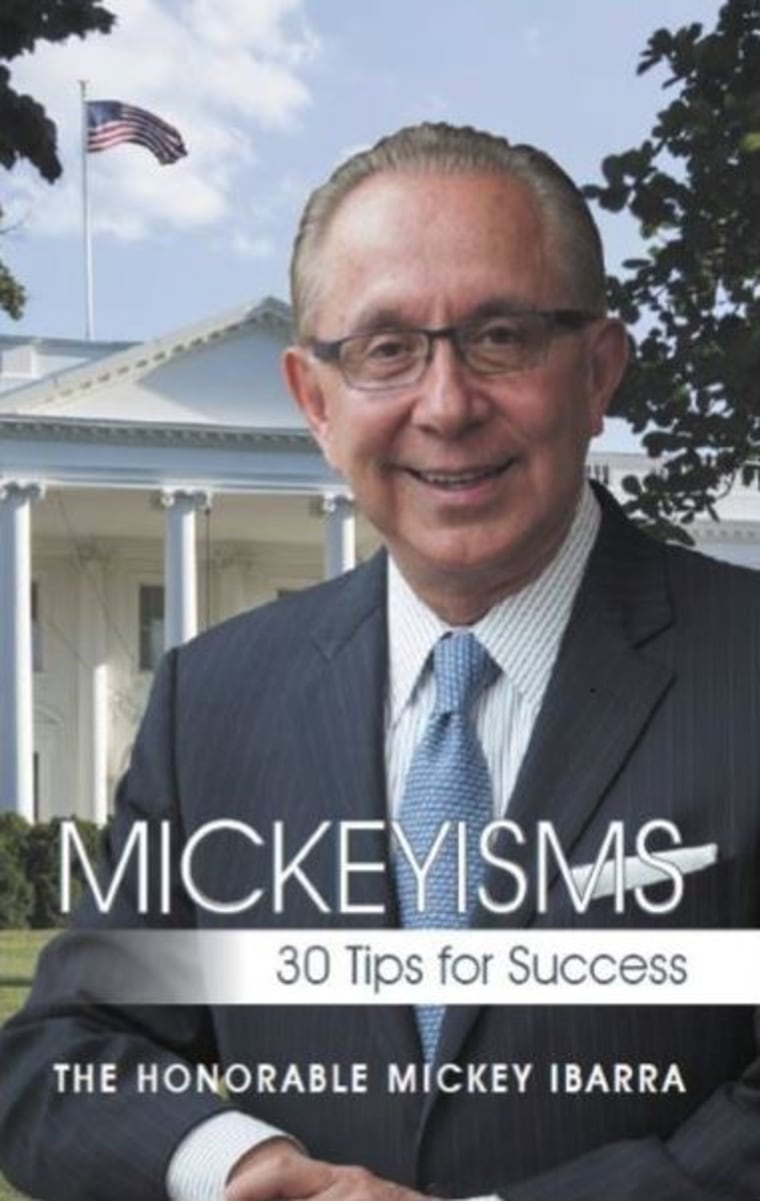 Ibarra is president and founder of the Ibarra Strategy Group, a lobbying and public affairs firm, and is also chairman and founder of the Latino Leaders Network, which brings together Latinos from a variety of fields for quarterly gatherings to network and talk about their professional and personal experiences.
He held one of the gatherings at the 2016 Democrats convention in Philadelphia, filling the Crystal Tea Room in downtown Philadelphia with the Latino powerful and influential for a lunch honoring Housing Secretary Julián Castro.
He previously served as White House director of Intergovernmental Affairs during the Clinton administration, and was with the National Education Association, having started his career as a teacher in Utah.
"Only in America can a Mexican kid who grew up in Utah foster care end up working for the president of the United States," Ibarra says. "After 30 years in Washington, it is my turn to give back. This book marks my 30th anniversary in Washington, D.C., so I found 30 things that have made an impact in my career.
"I feel a growing urgency to share what I've learned with others. Shame on me when I leave this world for not having done all I could to share what I've learned." As a former schoolteacher, Ibarra continues to harness his inner educator by employing many young people to learn the ropes of Washington politics.
"Mickey is an incredible advocate for our community—not just the Latino community but for all communities of this great country," writers former Los Angeles Mayor Antonio Villaraigosa in the book's foreword. "He is a man who lives by his words. Others may try to tear us down but we must build each other up."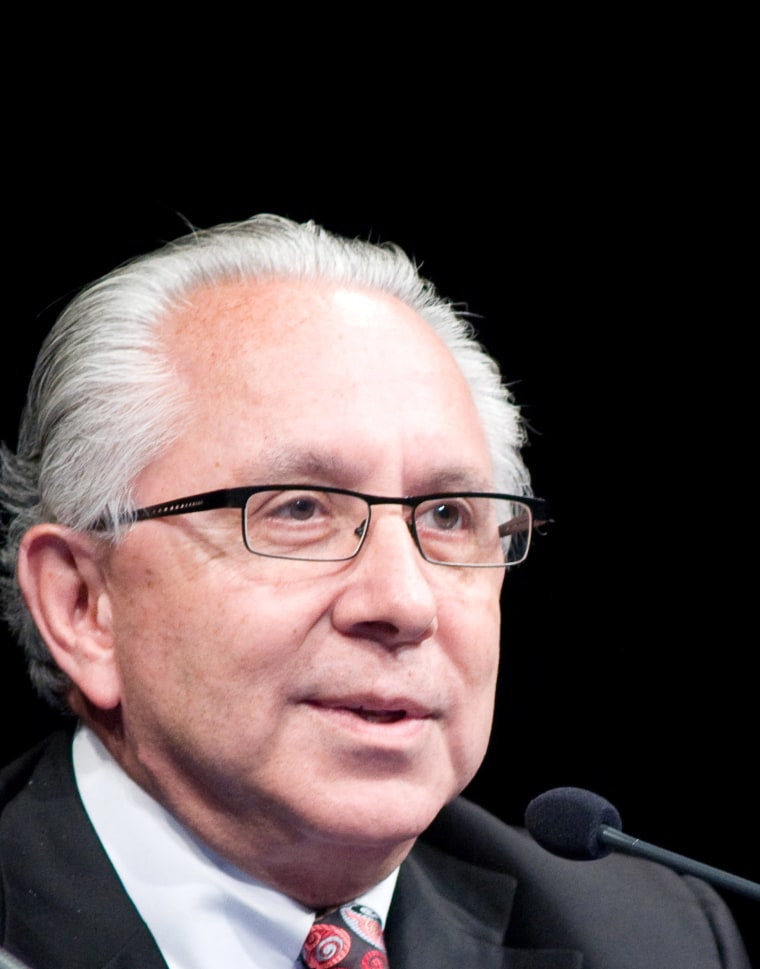 Ibarra says one of his key assertions, 'Be Nice,' is especially relevant during this presidential season fraught with negative rhetoric. "Those of us who are in the business of politics, in government relations, you've got to like people. And be nice. It's nice to be important, and it's important to be nice. Your tone, your words are important. It's okay to listen every once in a while. Shut up and listen. Be nice. It'll take you a long way. The fact of the matter is that I've learned in Washington over the years that issues in this city come and go, but friendships should remain in place for a lifetime. That opponent may be your friend next time around. Keep it civil, take the high road and hang on to your friends."
Ibarra has seen the strides that Latinos have made since he first arrived in Washington in 1986, becoming more politically active with many in prominent positions. But he says there still is a long way to go, particularly in what is probably one of the most important aspects of political participation and activism: voting.
The 13.1 million Latinos projected to vote this election is a 3 million increase from 2008, when the last incumbent, George W. Bush, was completing eight years in the office. But Ibarra said he's concerned about the Latinos who could, but may not, turn out.
"It really concerns me that as current projections go, less than half of our eligible voters are going to cast that ballot. We need to do what we can to really exceed that 13.1 million projection. We've got a lot of work to do," he told NBC Latino.
Ibarra says he's working on a second book, with a working title of 'Latino Leaders: Personal Stories of Struggle and Triumph.'
"We have Latino leaders who have powerful, personal stories, and they need to be shared. They need to be shared with our students, our children, our families, all of us as a community." Ibarra expects to have that book ready for release in March 2017.