As part of our NBC Latino Political Profiles series we are featuring Hispanics who are running for races across the country and or are actively involved in local, state and national races.
LAS VEGAS – The Nevada Democratic caucus is Saturday, but Hillary Clinton's state director Emmy Ruiz has been at work since last April lining up Latino and other voters. Originally from La Feria, Texas, Ruiz, 32, came to Nevada in 2008 because she wanted to get Clinton elected. That year, the nomination went to Obama, but she is at it again. Getting Latinos to caucus in the state has been a big focus. She spoke with NBC Latino about the campaign and why she loves her job - here's our condensed interview.
Do you think Bernie Sanders is making gains on the Clinton campaign in terms of getting support in the Latino community?
Yeah, I think he is. I think we always expected this to be a close race and that's exactly what we're seeing. However, Latinos recognize Hillary Clinton's long, long partnership and representation of our community and it's really difficult to wipe out a relationship of more than 30 years in 30 days. I also have so many stories and so much confidence in the vast support that we have seen from Latinos.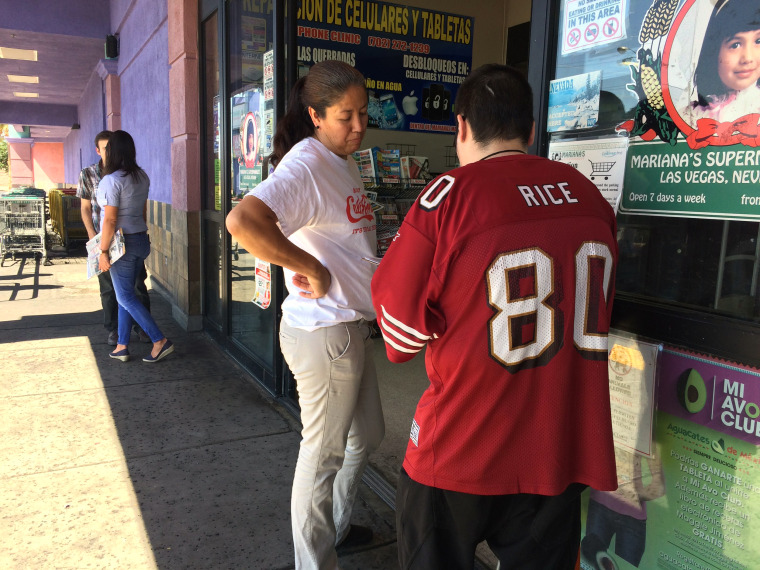 Why do you think Latinos should support Hillary?
I can tell you what I've heard and I can tell you why I support her.
Hillary has this strong, strong record of fighting for Latino families. Hillary got her start organizing in politics for public justice, by registering voters in the '70s in the Rio Grande Valley - that's where I was born and raised.
After law school, she went to work with the Children's Defense Fund. When you look at her work as first lady in the '90's, just imagine what it means for a family to never be able to get health care for their kids. Just imagine that feeling from a parent knowing that their kid finally has access to health care.
Her first trip to Nevada, she sat down with Dreamers, unscripted, off the cuff and said, 'talk to me about the challenges you are facing.' And you know what? They really held her to it. And she answered their tough questions - and they endorsed her.
This is your second time doing this - how is this election cycle different in terms of turning out Latinos versus previously?
This is my third cycle in Nevada working with Latinos. I got my start working for Latinos for Hillary in 2007-2008. I think it's a lot of the same challenges people face. I think it's a lot of conversations of really talking with them and listening and the issues that are important to them. I love really engaging them in this process.
One of the things I'm really proud of is our field organizers have really worked for those programs of cultural competence and not just in the Latino community, but in all. For example, we started a program called Mujeres in Politics. We were the first in the state and probably the first in the country to really want a Spanish caucus education program.
We also have a high school program that is primarily Latino students. They come in after school, they work on community organizing. And on the weekends, we have families. Supporting Hillary, organizing for Hillary, going to caucus for Hillary is a family affair.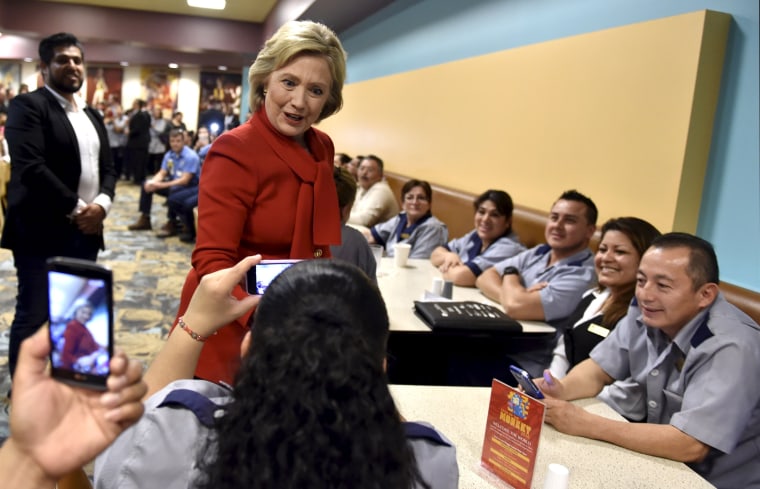 Do you think there's a difference between how you and the Sanders campaign reach out to Latinos?
I'll leave their campaign to them, but I can tell you that I'm really proud of the work that we've done and we've done it the hard way. We've been out there when it was 120 degrees in the Las Vegas heat, knocking on doors and registering voters. We're not just doing Latino outreach in Las Vegas, but in the state.
In Carson City we held a "Caucus Conmigo" a few weeks ago. I take a lot of pride in this. It's a really good program that respects and empowers the community and requires a lot of sweat. These organizers have really put that work on. We're going to their doors and we're sitting down with them and we're having one-on-ones. I'd be lying to you if I said to you it's easy. It's not easy.
Do you think GOP rhetoric has helped mobilize Latinos?
I see a lot of support for Hillary. I do see it plainly and in terms of the contrast, when you are looking at a general election the Republican field is incredibly scary. They want to "out extreme" each other on immigration. They don't believe in a pathway to citizenship. They don't believe in Obamacare. They want to just make a mess of the progress that has been made by President Obama and they know Hillary Clinton is the only one that can beat them … There's too much at stake to really take a risk.
How did you end up in politics?
I was working for the American Red Cross in San Antonio after college, going to (the University of Texas, San Antonio) and I always wanted to work for Hillary. I've loved her and when she ran for president (in 2008) my brother was like, 'why don't you go work for her?' And I thought she'd never hire me. I was the first field organizer hired, and coming out to Las Vegas to work for Hillary Clinton as a field organizer changed my life.
Knocking on doors and working to engage people and listening to the challenges that they face - those conversations come with a deep responsibility and that's not something that can ever go away. That's why I work so hard to do everything that I can to elect her to be the next president, because there's too much on the line and families really need her. That changed my life. It changed my personal mission.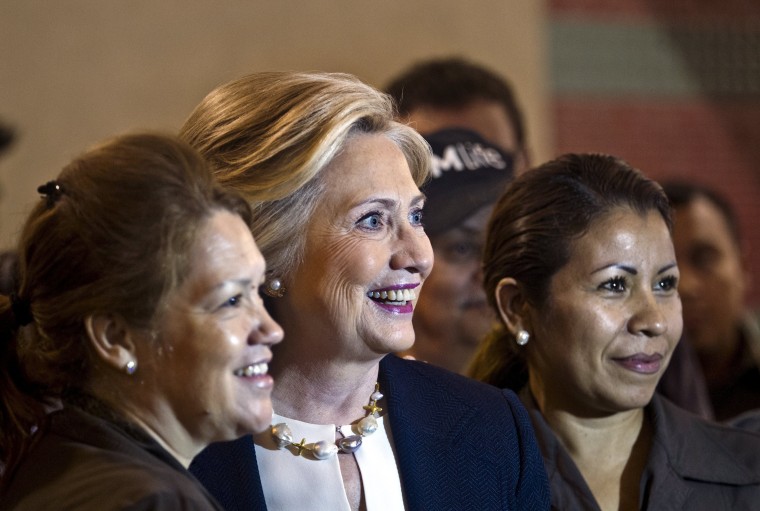 Are you a child of immigrants?
My parents were not born in the U.S. They were born in Mexico. They came over in the '60s, but they were laborers. My dad worked in the fields. My mom worked in the fields and my father didn't want her to work and she was like, 'You're crazy. The reason why we came over here was to do better, be better.' Now, my dad went from laboring in the fields to owning one of the biggest farms in South Texas, with my brother. In fact last year, if I could just brag on them, they produced the first bale of cotton (of the season) in the country.
The farm life is not for you?
The farm life is for me. I should say the field life is for me. I'm just in a different field.
Do you have any advice for young Latinos trying to do what you do?
Dive in - work hard and learn as much as you can from every door knock and every conversation and every phone call and if you do, it will change your life and the rest will take care of itself.