The 2018 Golden Globe Award nominations is seeing Latino representation in its top categories. The animated Mexican-themed movie "Coco," along with acclaimed Mexican director Guillermo Del Toro's "The Shape of Water" were announced as Golden Globe nominees on Monday.
"The Shape of Water" leads the list with seven nominations, including Best Motion Picture, Best Screenplay and a nomination for Del Toro for Best Director. The movie is both a love story and a take on the classic movie "Creature From the Black Lagoon." The film has been widely praised by critics for its visual effects and its affecting storyline.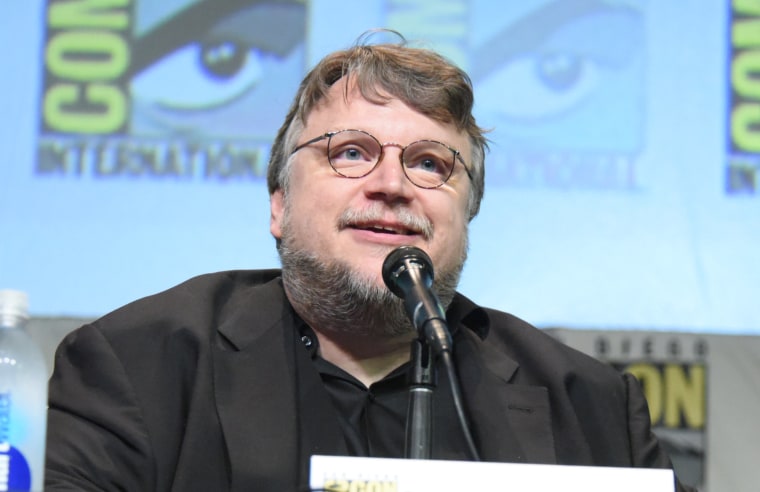 "Coco," which broke box office records in Mexico and has been number one at the U.S. box office for three weeks, was nominated for Best Animated Motion Picture and Best Original Song. The Pixar Disney film is themed around the annual Mexican holiday, Día de Los Muertos (Day of the Dead) and tells the story of a 12-year-old Mexican boy who wants to follow his dreams of pursuing music, despite his family not allowing it.
"Coco" has drawn wide praise for its appropriate representation of the Mexican culture and traditions. To ensure that they got it right, the directors of the film hired an all-Latino cast, and Mexican-American consultants to over see the making of the film.
"Hollywood closes itself off by trying to cater products for people, instead of making something that's unique and honest," said acclaimed Los Angeles-based syndicated cartoonist Lalo Alcaraz, who was one of the consultants, in a recent interview with NBC News. "Hollywood is lazy when it comes to trying to be authentic, especially when it comes to Latinos. So this is still 180 degrees from that, and I still can't believe it's happening."
In 2007, Del Toro was nominated for an Oscar for his movie "Pan's Labyrinth." He is also the director of "Crimson Peak," "Pacific Rim," and Hellboy."