MIAMI, Fla. — Multilingual people have better opportunities in the workforce, giving Latino children who are fluent in Spanish as well as English a leg up as they compete for future employment. But the language of dashes, brackets and equal signs — in other words, coding —is one of the best weapons in a young person's educational arsenal.
One million STEM (Science Technology Engineering and Math), field graduate jobs will be available in the U.S. by the year 2022, but the percentage of female computer science majors has gone down from 37 percent in 1984 to 18 percent in 2014. In Miami, the women of CODeLLA are working to reverse this trend.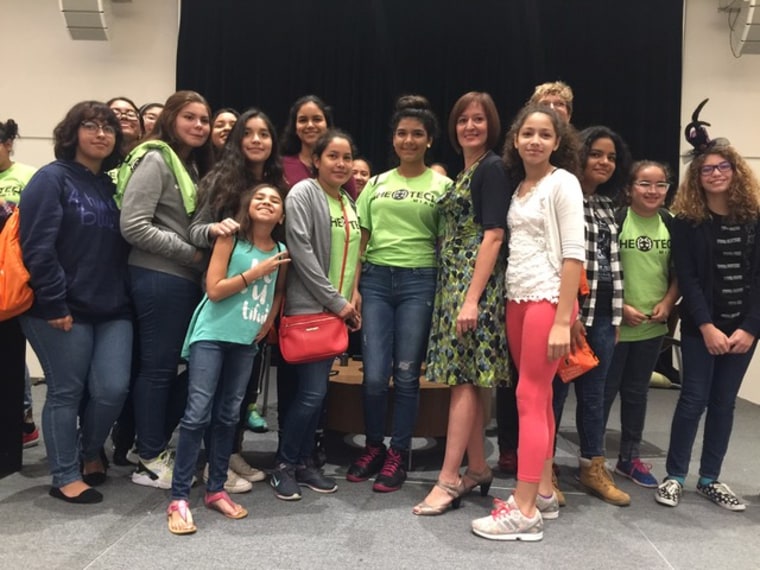 "The majority of Latina girls ages nine to thirteen attending Title 1 schools in the United States do not have access to quality STEM learning or computer science." said co-founder Josie Goytisolo, referring to schools where many of the students come from low-income families. "Learning to code ascertains our girls are fluent in one of the most widely used languages of today's world. It's a foundational literacy that's a necessity," said Goytisolo, who spent decades in broadcasting as a manager in both English and Spanish-language news.
Established in 2013, CODeLLa is an eight-week coding immersion program and tech entrepreneurship immersion program for Latina girls between the ages of 8 and 12. Aside from teaching the girls coding skills, the program aims to make the girls see a future in the fields of technology. The girls meet after school and they also have a summer immersion program.
Last fall, CODeLLA teamed up with the University of Miami Center for Computational Science to present the inaugural She Innovates Tech (SITe) conference and She Tech Miami (STeM) app competition.
The goal was to inspire the next generation of innovators by connecting them with female tech leaders, challenging them with interactive workshops and most importantly giving them examples of how diverse a STEM career path can be.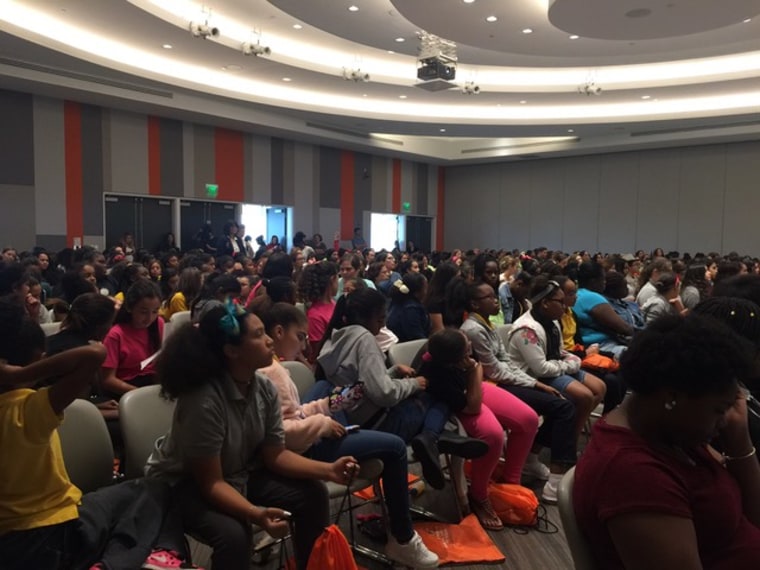 Four hundred and fifty girls shifted in their chairs with excitement as fashion designers like Danit Pelag described how she printed her designs using 3-D printers and fellow student and recent Turkish immigrant Kayra Yasa showed off her faux leather made of bacteria, tea, sugar and vinegar and cut with lasers.
RELATED: More Latinos With STEM Degrees Needed, Here Are Top Schools Doing It
One of the keynote speakers was Alicia Abella, a nationally renowned Latina engineer and assistant vice president of Cloud Technologies at AT&T. Dr. Abella is also on the President's Advisory Commission on Educational Excellence for Hispanics. At the conference, she shared the story of her ascendance in the field.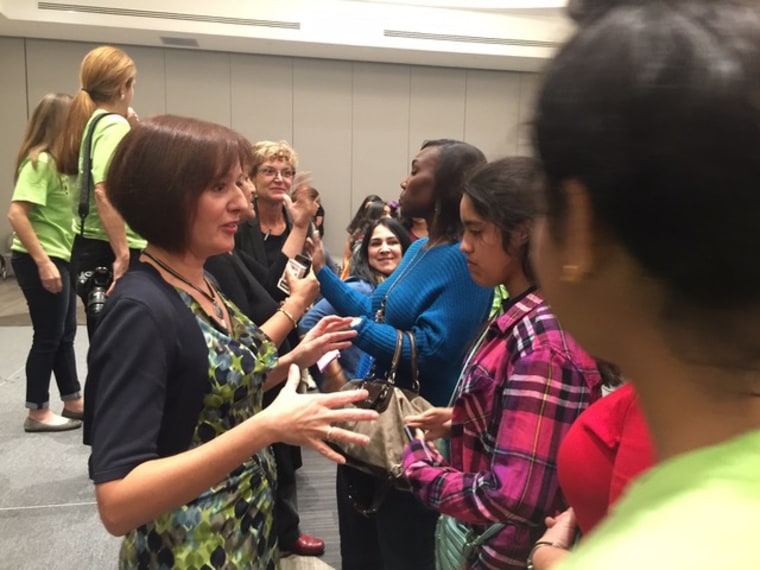 "I try and get the girls to recognize that they can actually change the world by getting a science and engineering degree. They don't often feel that," said Abella. They want to do good for others and they think the only way to do that its to be doctors and nurses, which is great," said Abella. "But we also need engineers who will build bridges and roads or create communications technologies. The possibilities are so enormous. I think they're still thinking STEM jobs are a bunch of people with white lab coats squared away in a lab all day and it's not like that anymore. They have an opportunity to be social, to engage the community to be have an impact on the society in which they live."
RELATED: Getting Latino Students Focused Early On STEM Is Focus Of DC Conference
One of the goals of programs like CODeLLA is to make Latina girls see themselves through professionals like Abella.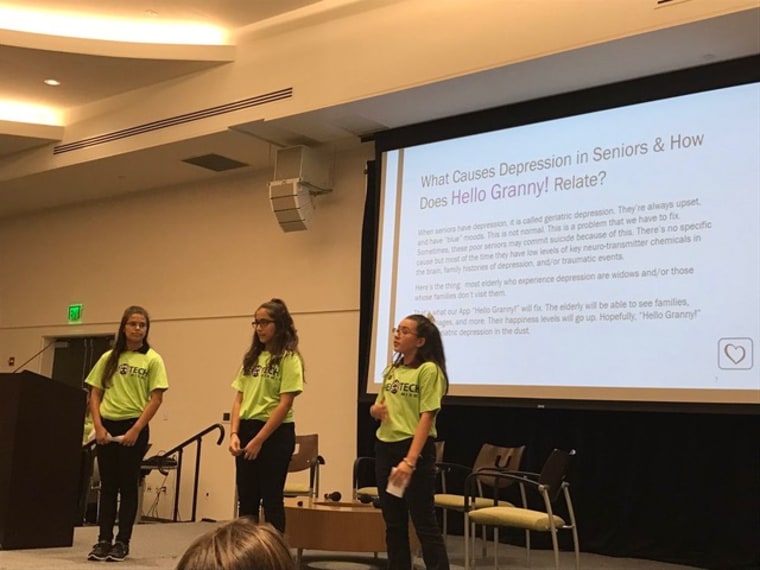 Girls in attendance attended breakout sessions with STEM experts and also broke off into teams to work on a challenge: to build a STEM App that would be a solution to a health related problem experienced by an elderly person in the greater Miami community.
The winning middle school teams were both from Hialeah Gardens Middle School, the only school in Miami Dade County to be recognized as a Gold Stem school. The first app was called 'Hello Granny' which allows family members to send pictures to their grandparents, improving their symptoms of depression. The other was a Diabetes App that tracks sugar levels, suggests healthy recipes and provides info on harmful foods.
On March 15th the girls will build out their apps at 01 Learning with teachers Willi Avellaneda and Nelson Milian and will exhibit them at this year's Miami Maker Faire.
One event gave the girls a 360 degree look at the possibilities STEM work can unlock and now the future is theirs..
For CODeLLA co-founder Goytisolo, this was incredibly satisfying, and a key mission of their message to young Latinas.
"If you simply consume technology you are far less likely to become an innovator," she said. "I want our community and all underserved girls to have the tools they need to succeed in today's highly disruptive global economy and it's the most important civil rights issue in the 21st century."