Santiago Tobar Potes is just like many other high-achieving Ivy-League college students. He studied hard, earned excellent grades, and got involved with extracurricular activities. He's articulate and kind, and has played the violin since he was five years old.
But in many ways, he's very different from his fellow classmates at Columbia University. Potes is one of nearly 790,000 unauthorized immigrants protected under the federal government's Deferred Action for Childhood Arrivals (DACA) program. These young people are also referred to as "Dreamers."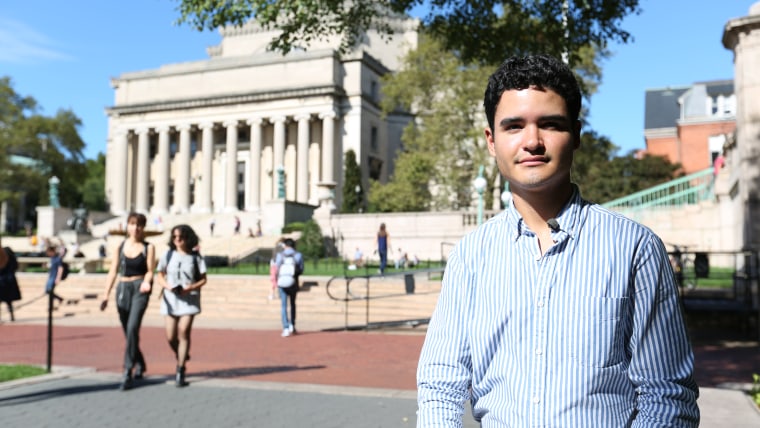 Potes, now 20 years old, came to the United States when he was just four,. His family fled his hometown of Cali, Colombia after rebel forces of the FARC (Revolutionary Armed Forces of Colombia) killed his grandparents.
"The first thing I remember about coming to the United States is realizing that I didn't speak English," Potes said.
Along with being a Dreamer, Potes is also a first-generation college student. He was the first in his entire family to graduate high school and to attend college. Now a sophomore, Potes has been dedicating a lot of his time to activism for DACA recipients.
"I've been forming a coalition of students, primarily of whom are former DACA students and some allies as well, in creating a six point pamphlet and letting former DACA beneficiaries know what exactly is we should be doing until March when we could start being deported," Potes said. "We have to get our voices out."
RELATED: Trump Ends DACA Program, No New Applications Accepted
Potes said the pamphlet includes information on calling representatives and encouraging Dreamers to speak out and "come out of the undocumented closet."
October 5th was the deadline for DACA recipients to submit renewal applications. After ending the DACA program last month, President Trump says Congress should find a replacement for the program.
On Sunday, the Trump Administration sent its immigration priorities to Congress if there is to be a deal on DACA.
As NBC News reports, "some of the toughest proposals include removing protections for unaccompanied minor immigrants, allowing state and local police to investigate immigration status more broadly and limiting visas given to spouses and family members of immigrants who come to the United States to work to curb a pattern referred to as chain migration." It also includes building a border wall with the southern border.
"The dismantling of DACA just showed me that we're not accepted as Americans," Potes said. "I think the fundamental feeling…that drove the current administration to change this, to end DACA, is the strong conviction that us Dreamers are not American, simply because we weren't born in here in America. The truth could not be farther from that."
RELATED: Poll: Most Americans Don't Want Young Immigrants Deported
For Dreamers, it is now a waiting game to see what Congress will decide on DACA and what their futures hold.
"We've grown up in the United States," Potes said. "We celebrate the same holidays, we mourn the same national tragedies. We've lived in the United States longer than the country we were born in. We're just as American as any other person."
As for Potes' future? He remains hopeful. He aspires to be the president of a college or university someday. Maybe even Columbia University.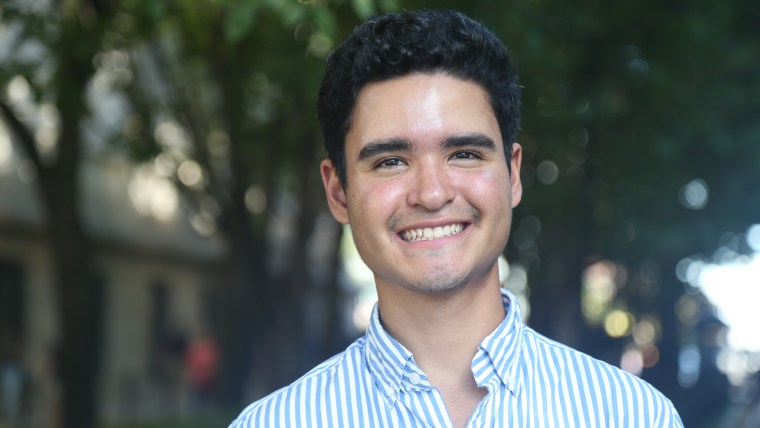 "The richness of experience of minorities and all the difference of perspectives — if we're able to integrate those into institutions that have impact on people's lives like college, I think we're closer to reaching full equality."
To hear more student stories and to learn more about college access, tune in to Education Nation Boston: Build The Future on October 11 from 6-8pmET. Visit www.EducationNation.com for more information.