NEW YORK, NY -- Nora de Hoyos Comstock is a Latina with a mission. As founder of Las Comadres Para Las Americas and president of Las Comadres and Friends National Latino Book Club, she connects Hispanics across the country through literature ("Comadres" is Spanish for "godmother"). Comstock is dedicated to promoting Hispanic books and authors – and on Saturday, September 27th the 3rd Annual Comadres & Compadres Latino Writers Conference in New York City will bring together writers, authors, agents, and publishers.
"I want to help preserve and celebrate our culture, so all of it is out there," said Hoyos. "We (Las Comadres) are preserving the beauty of our culture and also the stuff that needs to be changed, whether that's beatings, abuse, or hard times. When Sandra Cisneros wrote about the abuse she suffered, she was one of the first Latinas to share that experience… and these are the ways we learn about our humanity," said Comstock.
Each month, Las Comadres selects a book by a Latino author for its local chapters to read (membership is free, and there are currently 20 groups across the country). Las Comadres provides its chapters with teleconferences with authors, as well as guidance on arranging readings and fundraisers.
Comstock believes that the book industry still has much to learn about Latino consumers. "Publishers want to reach us," she said. "They are not ignoring us on purpose, they are in business and they want money, they don't care where it comes from. They just haven't figured out how to access Latino readers."
"Publishers want to reach us," said Comstock. "They are not ignoring us on purpose, they are in business and want to make money...They just haven't figured out how to access Latino readers."
It is difficult to estimate the size of the market for Latino authors and Latino-themed books. Publishing houses are secretive about sales figures (even with authors), and in-person sales do not track buyers' ethnicity or other personal data. However, the nonprofit group Latino Literacy Now estimates that in 2012 U.S. Hispanics spent over $500 million on books.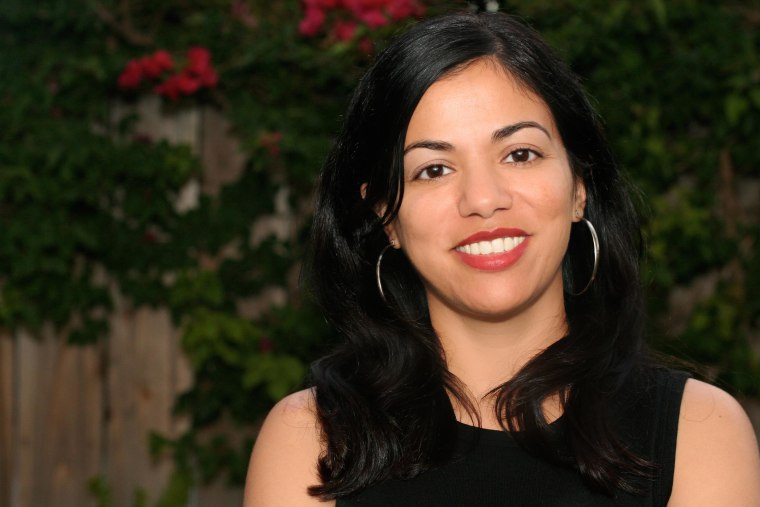 Daisy Hernández, author of "A Cup of Water Under My Bed," credits the Las Comadres Book Club with helping her complete her memoir. "I had just moved to Miami, I found myself in this new situation, and I needed friends!" she said. "I went to a Comadres meeting, and found an incredible sense of community and connection. The members also helped me with my project, giving me feedback, and encouraging me as I went through revisions," said Hernández.
At Saturday's conference in Brooklyn, Esmeralda Santiago will be the keynote speaker.
Santiago, the acclaimed author of "The Turkish Lover," hopes the conference will inspire more Latino writers to tell their stories. "Our young children are growing up, and they are not learning about our culture in their schools. We need stories about us by us, we need books by us, we need poetry by us," said Santiago.
She pointed out that books about Latino lives can touch all kinds of audiences. "My book, "When I Was Puerto Rican," from twenty years ago, was a best-seller in Iceland this summer. Who would have thought! So we never know how our stories can affect other people's lives," Santiago said.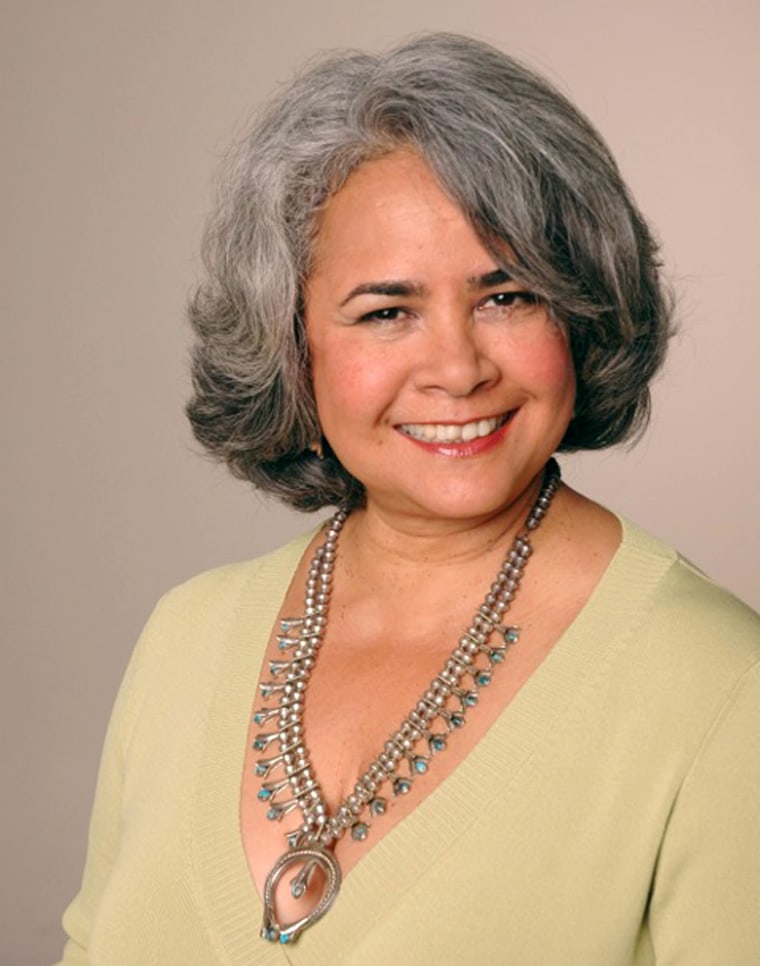 The renowned Latina offered a bit of advice for aspiring writers. "Staying motivated is never easy. But I hope that Latino writers remember that we need to write about our experiences, our dreams, our dramas," Santiago said. "If you love writing, and you don't give up, eventually somebody will pick up on your passion – and your work will be recognized."
The mainstream publishing world does not ignore Latino authors. Atria Books Espanol, a division of Simon & Schuster, offers Hispanic titles in both English and Spanish, while Celebra, a division of Penguin Books, will roll out a memoir by Jennifer Lopez on October 28. In addition, there are small presses and university presses that specialize in Hispanic titles. Yet the industry suffers from an overall lack of diversity, which means that it can be completely foreign to aspiring Latino authors.
Marcela Landres, one of the founders of the Latino Writers Conference said, "We are doing this to help Latino writers, to give them guidance, and to give them access to the publishing industry." There are particular challenges that Latino writers and authors face, she noted, such as the language issue (for those who write in Spanish), and the fact that few of the publishing industry's gatekeepers are Latino.
The Latino Writers Conference will offer panels explaining the publishing process, one-on-one meetings with agents and writing seminars. "But this conference does not end when the event is over," said Landres. "We want people to stay in touch with each other, to go to readings, and to build their own support networks. Some of the most valuable connections that people make are with fellow writers."
"There is so much that goes into the creative act of writing a book, and then writers often don't know about the practical aspects of getting published," said author Suzan Colón.
Suzan Colón, author of "Cherries In Winter: My Family's Recipe For Hope In Hard Times," said that she is excited to be part of the conference. "There is so much that goes into the creative act of writing a book, and then writers often don't know about the practical aspects of getting published. I hope that anyone who is interested in writing, whether they have just an idea or a finished manuscript, will come and be part of this community and learn about the industry.""
"Besides, writing can be such a solitary experience. Just being able to meet your favorite writers and hang out with likeminded people is important, you need support," Colón said. "And it's also a lot of fun!"