As we celebrate Mother's Day, meet a trailblazing first-generation American comedian who has made her mark by channeling a woman two generations before her.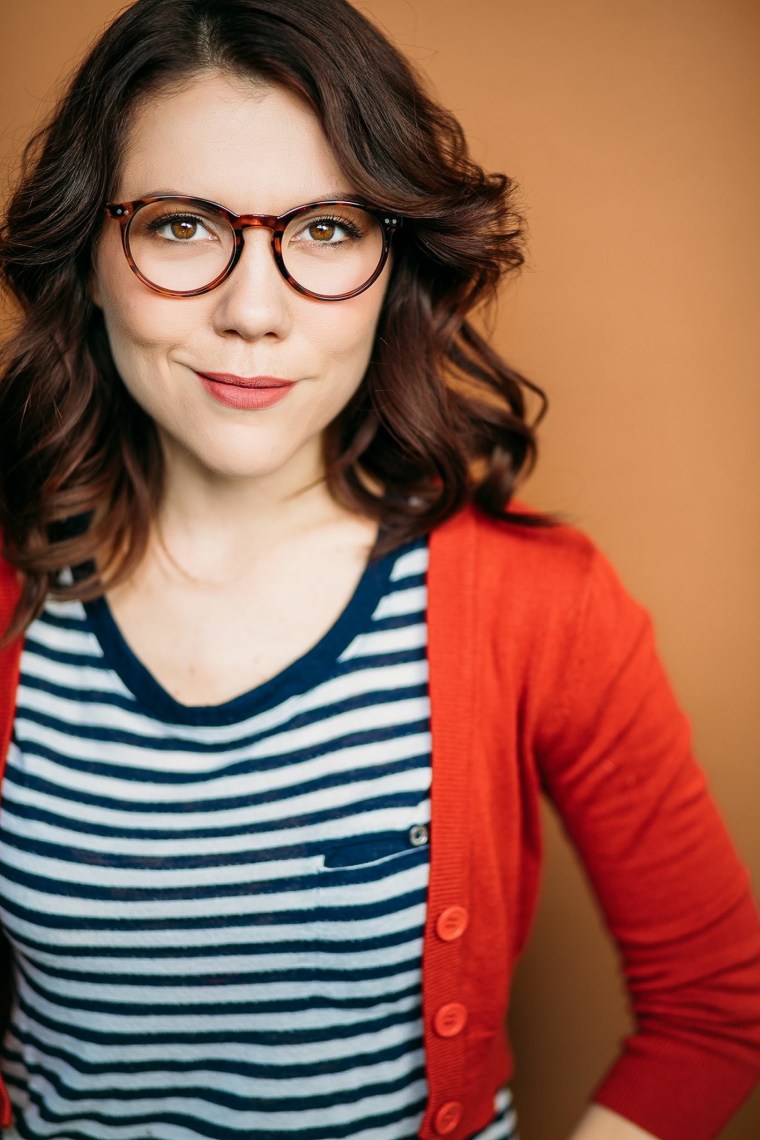 Jenny Lorenzo was born and raised in Miami in a modest household; her family are Cuban immigrants. It's your quintessential American Dream story — except for the part of the granddaughter becoming a viral video star while dressed up as an abuela, or grandmother.
Lorenzo tells NBC Latino that she came up with the Abuela character a few years ago. At the time she was more focused on "geeky" content so she put Abuela to the side for a bit.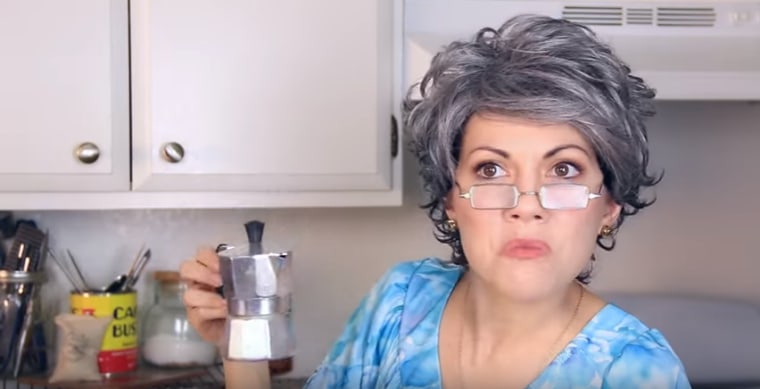 Two years later she left Miami behind and moved to Los Angeles. While working at Buzzfeed, she and a colleague pitched the idea of more Latinx themed content, thus the Abuela character came to life. A lot was on the line for Lorenzo, "I was terrified," she said.
"What Abuela Wants You To Eat" was the first Abuela video to hit the internet. More videos followed and eventually Abuela became a viral sensation. But, the Abuela character wasn't only resonating with Latinxs, as Lorenzo learned. She began receiving messages from people who said Abuela reminded them of their Italian "nonna," or their Jewish grandmother, "A lot of these immigrant women of that time share the same attitudes, same outlooks on life, same superstitions and paranoias...they all love to be resourceful and put things in the 'I Can't Believe It's Not Butter' container," Lorenzo added, "I always make a joke that our abuelas seem to have been made in a factory because they're all so alike."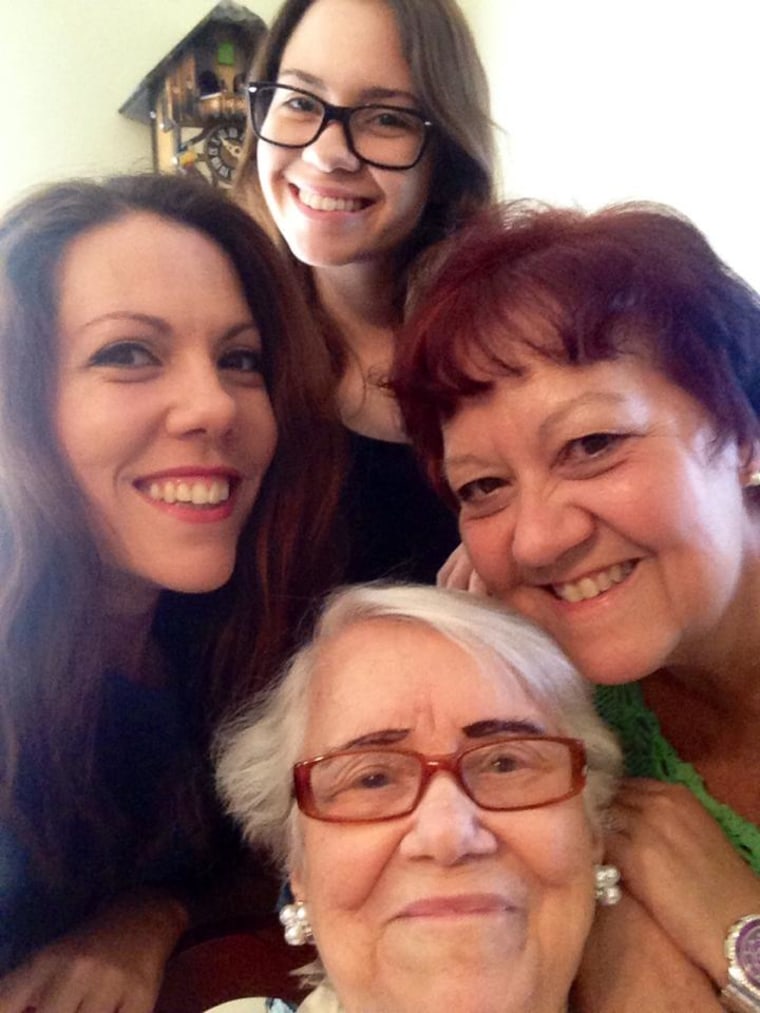 Lorenzo, who is currently an actor, writer and producer for the media company miTú, told NBC Latino about one of the biggest inspirations behind the Abuela character, her own grandmother, Orquídea Díaz. Díaz was born in Quivicán, Cuba but raised in the town of Bejucal. She and her husband arrived in Florida from Cuba in 1967 with Lorenzo's mother and uncle in tow.
"They came from Cuba and started from scratch and had an elementary school education. They were never wealthy but they were always happy," Lorenzo told NBC Latino.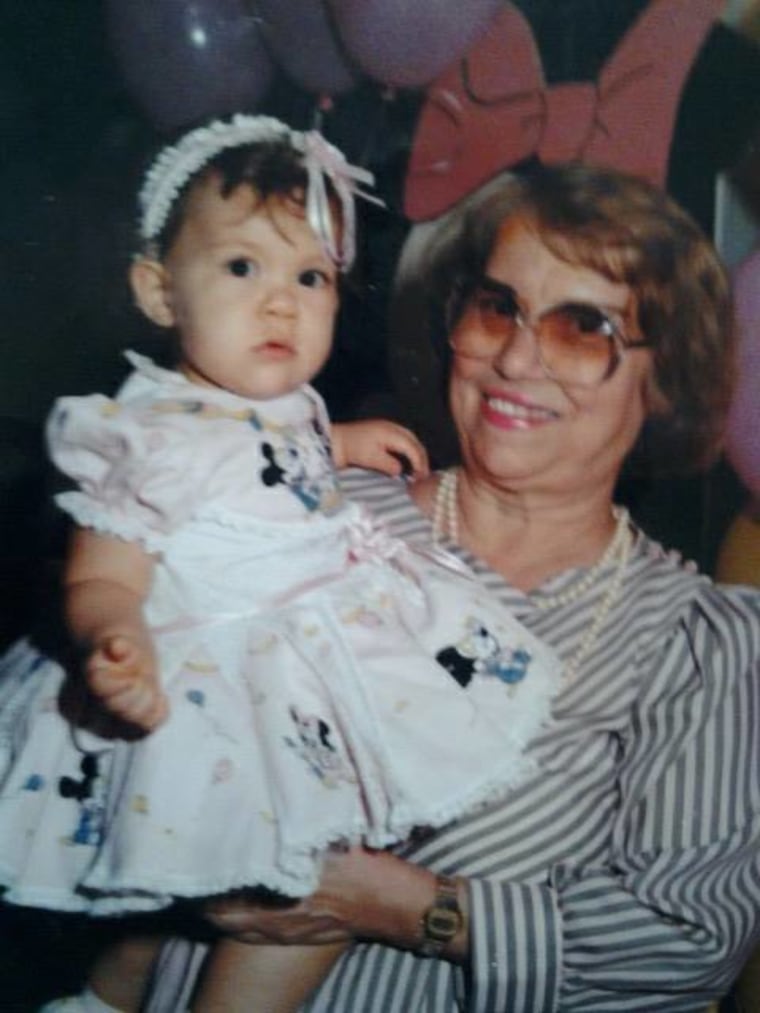 Lorenzo remembers her grandmother as a no-nonsense lady who always tried looking her best and accessorizing.
"She had the little clip-on earrings and she loved wearing rings and necklaces and all that," she said. As is the case with most abuelas, Lorenzo's grandmother loved shopping and finding a good deal.
Her grandmother was a giving person who thought of others. "Every Christmas she would shop for everybody- the cartero (mailman), the peluquera (hairdresser), the lady who does her nails. She was so so giving all the time. She worried a lot about people."
Lorenzo said Abuela was always very supportive.
Her grandmother bragged about her to anyone who would listen and say, "Ay mi niña! Es una actriz, una estrella. (Oh, my little girl! She's an actress, a star!)," Lorenzo said. "She was always very proud of me."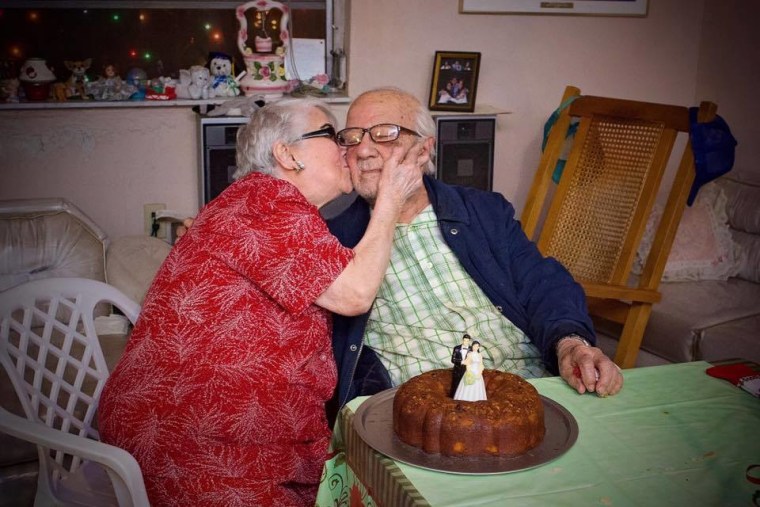 Orquídea Díaz died a little less than a year ago, five days before her husband who was terminally ill. "They were married for 63 years and 5 months," Lorenzo added. "She literally died of a broken heart."
This was a painful time for Lorenzo.
She spoke to her grandparents regularly and loved visiting them at home and spoiling them. Her grandmother enjoyed chocolate covered cherries, her grandfather enjoyed traditional Cuban pastries. Lorenzo's grandmother also loved stuffed animals so she would buy her one every now and then.
"Losing them was like losing parents," she said.
Lorenzo has found the strength to not only carry on with the Abuela character but to bring laughter to others who have experienced a similar loss.
"A lot of people have reached out saying that the Abuela character means so much to them because it reminds them of home. It reminds them of their mom or their abuela," she said.
Some people have even told Lorenzo the character helps them keep the memory of their grandmother alive, something Lorenzo doesn't take lightly.
"As a comedian, personally, it feels great knowing that you're not doing your work for the purpose of cheap laughs. It goes beyond laughter. You want to be able to change lives."
People have told her the Abuela videos have even helped them through other tough times like during chemo treatments or breakups. Lorenzo couldn't have imagined the impact the role would have had on others during some of their most trying times, "Here I am wearing a wig and saying, 'Coño, carajo! Put on a sweater!' and it's really making an impact on people's lives beyond just laughter."
But in the end, everything comes back to Lorenzo's grandmother, "This is my grandma and it's me trying to keep her legacy alive in a humorous way." In all of her videos you will find a prop that is connected to Lorenzo's grandparents. Whether it's their picture on the refrigerator in the background or even the fly swatter that Lorenzo made sure to take from her grandparents' home after they passed.
"My grandma lived with that fly swatter! She killed a lot of bugs!" said Lorenzo, laughing.
As far as what the future holds for Abuela, "I hope to take Abuela to bigger lengths. I feel a lot more confident in her now," Lorenzo said.