A Louisiana court discriminates against Latinos by charging them more harshly for traffic offenses and making them attend overpriced and ineffective English classes, the Southern Poverty Law Center alleged in a letter to the Department of Justice on Wednesday.
The SPLC alleged in a complaint filed on Wednesday that the 1st Parish Court of Jefferson Parish treated Latinos with limited English proficiency more harshly for traffic offenses than others who appeared in the court.
The complaint draws on the experience of four Latinos in Louisiana who claimed that they were forced to attend and pay for overpriced English classes as a probation requirement, and were charged without their permission for inadequate English interpreters in court.
The 1st Parish Court of Jefferson Parish handles traffic and misdemeanor cases.
"Latinos in Jefferson Parish are being discriminated against because of their national origin," said Naomi Tsu, SPLC deputy legal director in a statement. "It's unconstitutional that these individuals are not even hearing the charges against them before being slapped with extra fees and expensive, sub-par classes simply because they cannot speak English fluently."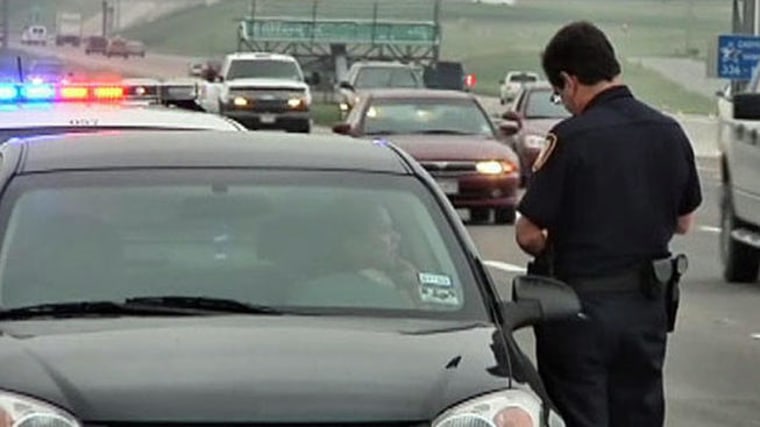 According to the complaint obtained by NBC News, the four people were forced by court officials to sign forms written only in English, and were given interpreters who did not properly explain the charges against them.
Omar M. Roman-Velazquez, 31, was one of the complainants mentioned by the SPLC. Roman-Velasquez, who faced charges of failing to yield and driving without a driver's license, said his court interpreter did not accurately convey what the judge was telling him and rushed through his case.
"The interpreter sent no more than a few minutes assisting Mr. Roman-Velazquez. Mr. Roman-Velasquez received no court papers translated into Spanish nor did any interpreter review the court documents with him," the complaint read.
He was charged $390 for interpreter services, but court staff did not inform him of the charges.
Court administrator Beatrice Parisi declined immediate comment to the Associated Press, saying that she had not seen the complaint.
Latinos make up 14 percent of the population in Jefferson Parish, according to the SPLC.