The complex lives of teenagers is beautifully captured in the latest work from one of our most celebrated Chicano authors.
Benjamin Alire Sáenz deftly portrays the way adolescents deal with grief in his latest novel for young adults, The Inexplicable Logic of My Life (Clarion Books, 2017). The noted author and poet — he is the winner of the PEN/Faulkner Award and the American Book Award — has built on the success of his first book for young adult readers, Aristotle and Dante Discover the Secrets of the Universe (2014).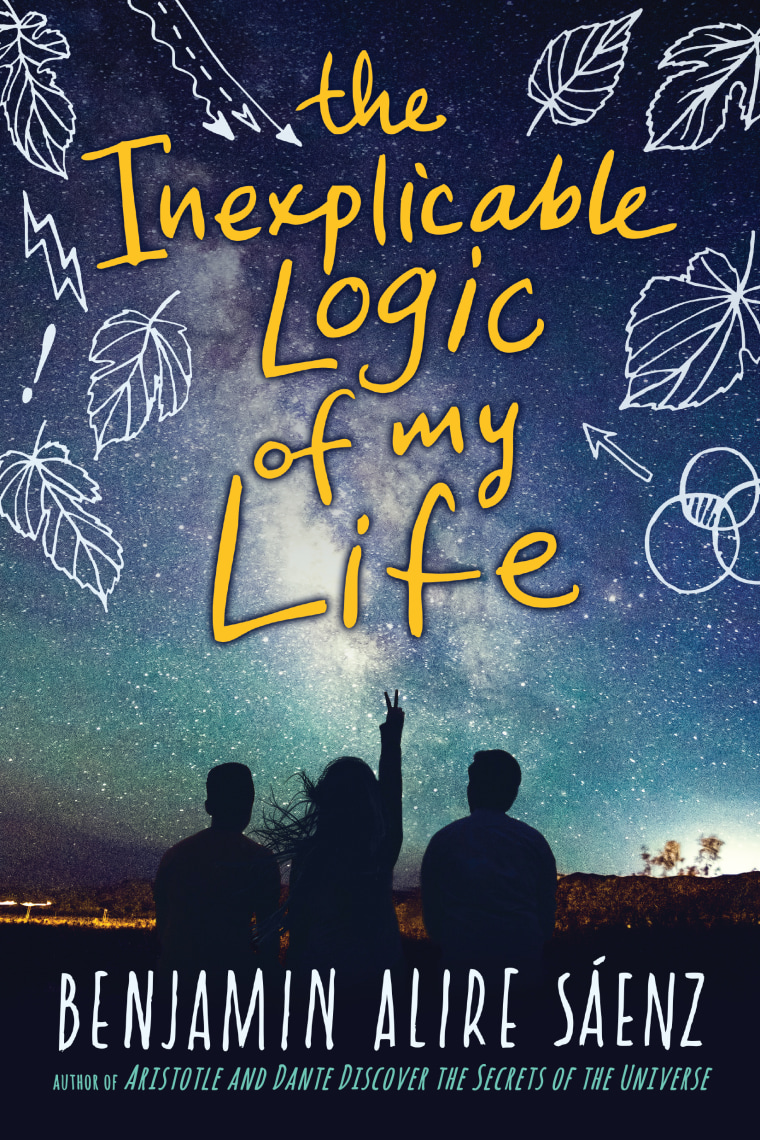 The protagonist is Salvador Silva who, like most seniors in high school, is looking forward to the next phase of his academic journey though he knows he's the atypical 17-year-old. Orphaned at age 3, he was adopted by his mother's gay best friend, Vicente, who raised him in a culturally Latino environment.
In the cruel world of teenage bullying, Salvador has had to push back against homophobic slurs about his father, as well as with being called a "white boy"—markers of difference singled out to make him feel like an outsider. But his latest response to the mocking is violence, and suddenly this star pupil is placing his educational future at risk.
"I don't feel okay," says Salvador. "I feel like punching out the world."
RELATED: 9 Outstanding Latino Books Recently Published by Independent and University Presses
Salvador's angst about leaving his loving home to set off to college is worsened by the imminent death of Mima, his beloved grandmother who is succumbing to cancer. He is also worried about the troubled households of his two best friends, Samantha and Fito, who eventually also lose family members, sending them spiraling into turmoil.
"I felt I needed to do something to fix everything that was wrong with all the people I loved. But I couldn't fix anything. Not a damn thing," says Salvador, aware of the irony of bearing a name that translated as "savior," which only exacerbated his desperation.
There is one more thing unsettling Salvador: he holds a letter written by his mother shortly before her death, which reveals the identity of his biological father. He has not had the courage to read it, though he becomes obsessed with the question: "Which of my fathers was going to have the big say on the man I would become?"
That is, will Salvador outgrow this impulsive stage to be like the kind man who adopted him, or does he have no choice but to surrender to an innate rage that's part of his genetic makeup? At the moment, all he knows is that "Something is mad inside me," and he can't control it.
Feeling like "the stupidest smart boy who ever lived," Salvador navigates inner and outer conflicts with plenty of missteps, but also moments of insight. As he experiences the highs and lows, he concludes: "Maybe that's what life was. You zigged and you zagged and you zigged and zagged some more."
When he comes to terms with the loss of Mima, he tells himself: "Life had its seasons, but the season of letting go would always come, and there was something very beautiful in that, in letting go."
RELATED: Amid Uncertain Times, 11 New and Necessary Latino Books to Read
Salvador is a flawed but endearing character, and young readers will appreciate the way Sáenz depicts his immaturity and gradual growth. And there are plenty of moving scenes in the book in which youth respond to or talk about loss, death and dying.
Perhaps one of the most important lessons is that things do go back to normal after a tragedy, but that something changes in the person who must carry on with one more ache in the heart.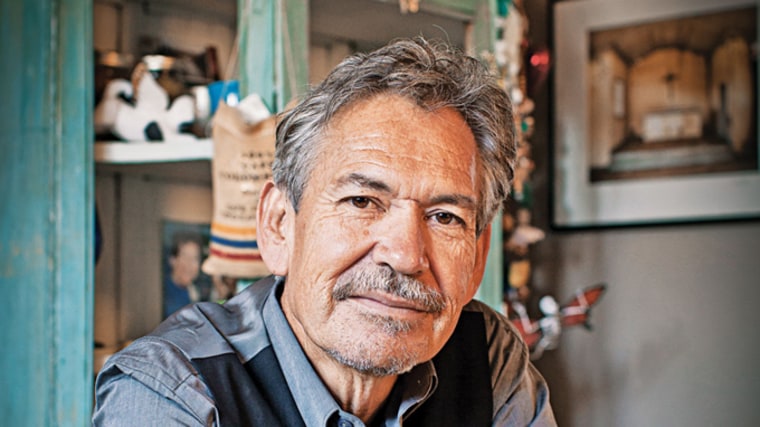 Sáenz's sharp dialogue, particularly between Salvador, Samantha and Fito, captures the emotional rollercoaster ride of being a teenager. But he does not slip into melodrama, despite the heavily plotted storyline.
Refreshingly, one of Salvador's struggles is not in accepting the fact that he has a gay father or a gay best friend, though Sáenz doesn't shy away from having Salvador deal with Vicente dating another man, or with Fito's crush on him.
The Inexplicable Logic of My Life tackles the question of nature versus nurture, and of the toll it takes to live with sadness and transcend despair. It's another literary triumph for Sáenz.