MIAMI, Fla. — Cuba must enter the 21st century: that is the message at the first Cuba Internet Freedom Conference held Monday and Tuesday in Miami by the U.S. funded Office of Cuba Broadcasting (OCB).
The conference brings together digital innovators and other personalities from Cuba and the U.S. to talk about the lack of Internet freedom on the island and the innovative ways being used by some to get around the censorship and the technological limitations.
Cuba has taken some small steps toward making Internet more accessible to its people. It currently has 200 WiFi hotspots throughout the island.
RELATED: Cuban Internet Usage: Public Wi-Fi Spots Are a Big Draw
But it continues to be the least connected country in the Americas and one of the world's most repressive for information and communication technology, according to Freedom House.
In addition, connecting through the Wifi hotspots is expensive for the average Cuban. The $2 cards the state telecom company sells for an hour of prepaid WiFi service is a big chunk of money from the $20 a month salary most Cubans receive.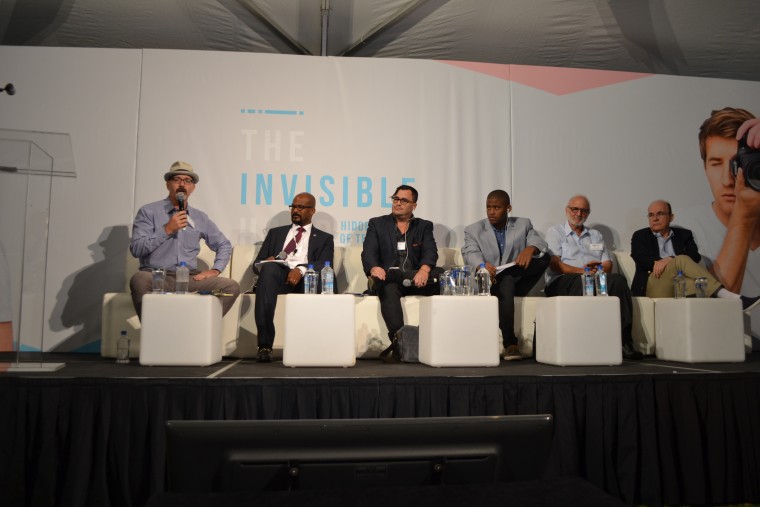 And in Cuba, it's no longer just dissidents demanding Internet access, universal access has become a generalized demand from large segments of the population.
RELATED: Alan Gross: More Internet Access in Cuba Will Make Censorship Tougher
Cubans are finding ways to circumvent the high prices of WiFi hotspots. Some are using apps like Connectify that allow a prepaid card user to share the account with other users. In fact, around 181,000 devices in Cuba used Connectify in August, according to CEO Bhana Grover, who was one of the panelists at the event.
Another panelist was Alan Gross, the American subcontractor who was jailed in Cuba for importing satellite communications equipment without permission from the Cuban government.
Dressed in a guayabera, he said "information is food for the brain," in both Spanish and English. "Without food, development is thwarted. And that's why using the Internet as a way to access that information is a human right."
Gross was imprisoned in Cuba for five years and released in December 2014, in exchange for three convicted Cuban spies. Since his release he has been advocating for the U.S. to lift the trade embargo on Cuba.
During the conference, which is part of Social Media Week in Miami, Gross said Internet access is also in the national interest of Cuba and its government.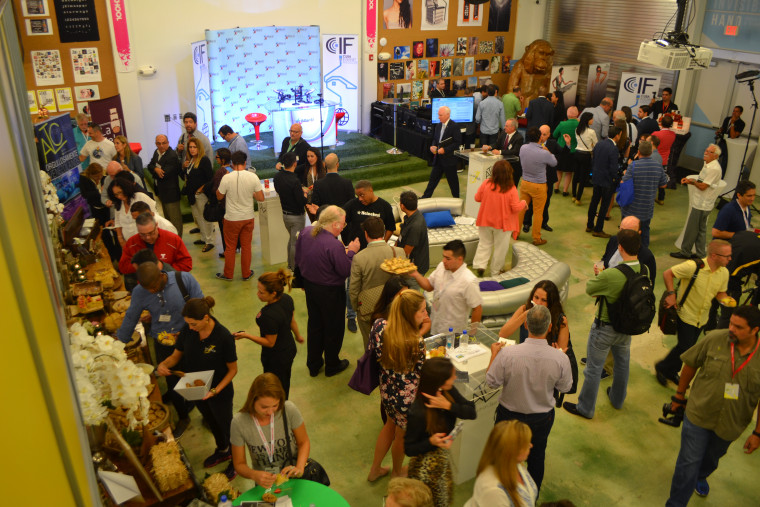 "Ultimately, export will be the engine of Cuba's future economic growth. The government of Cuba will have to enable its exporters to communicate with their markets," he said.
"They could choose to communicate with the rest of the world or not. And if they don't, they will continue to enjoy the economy they currently have. And it's not very enjoyable," Gross added.
RELATED: Cuba Cuts the Price of Internet Access
The Cuban government blasted the conference last month, saying it seeks to promote internal subversion.
Josefina Vidal, the head of the U.S. Affairs department at the Cuban Foreign Ministry wrote on her Twitter account, "it's not enough for them to use illegal radio and TV against Cuba, they insist on using Internet as a weapon of subversion."
Cuban-American Senator Marco Rubio from Florida addressed the conference via video and said " Internet freedom is not some obscure technological subject. It's now central to human freedom and this is exactly why it has so many enemies."