LIMA, Peru – Ada Ochoa still recalls the terrifying moments when she last saw her husband, Felando Castillo, alive.
Around 15 men, wearing black jumpers and balaclavas burst into the couple's modest home in Pativilca, a coastal district a couple of hours north of Lima, the Peruvian capital, during the early hours of January 29, 1992.
Shouting obscenities and death threats, the men — thought to be from a secret military death squad allegedly taking orders from then president Alberto Fujimori — frog marched Castillo, 38, a subsistence farmer and father of three from the house.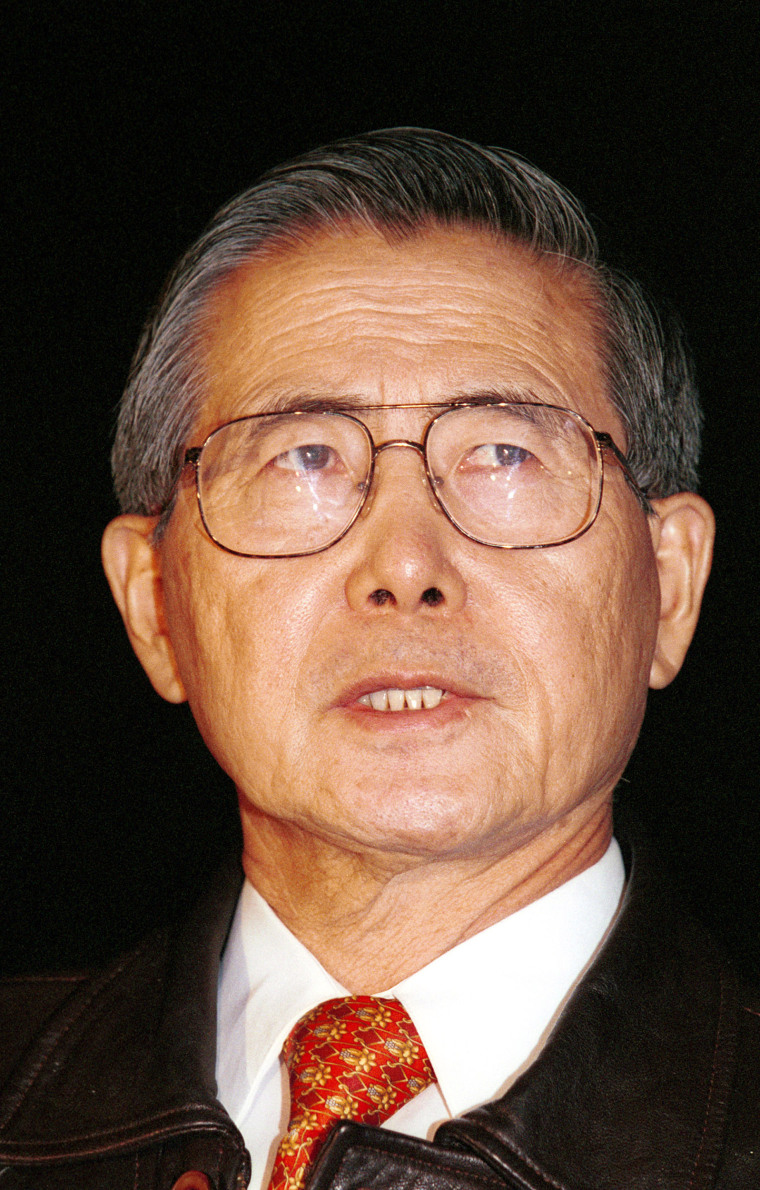 The next day his body, along with that of five other local men, was found dumped in a local sugar cane field. He had three bullet holes in the head and some of the remains showed signs of torture, including with a blowtorch.
But now, a quarter-of-a-century later, just as they were finally making progress in their battle for justice, Ms Ochoa and the other bereaved families have been dealt a major blow to their hopes of holding Fujimori to account.
On Christmas Eve, Peru's current president, Pedro Pablo Kuczynski, issued a controversial pardon to Fujimori, who was serving a 25-year jail term for various crimes, including multi-million dollar corruption and ordering two other massacres of suspected subversives.
The pardon did not just free Fujimori, 79, from prison. It also included a "right of grace", which supposedly shields the former hard right strongman, who governed Peru from 1990 to 2000, for prosecution for other alleged crimes.
"I feel impotence, indignation, when I think of all the people he killed during his presidency and how he is free now," says Ochoa. "I have been waiting so long for justice. We thought we were finally going to have our day in court. Now, they are even trying to take that away from us."
Kuczynski says he pardoned Fujimori on humanitarian grounds, fearing for the aging former autocrat's health. However, that claim has been roundly questioned by human rights groups, who insist the former president is neither seriously unwell nor legally eligible for such a pardon given that he was convicted of crimes against humanity.
They accuse Kuczynski, a center right former Wall Street Banker and economy minister, of negotiating the pardon with elements of the Fujimorista Popular Force party that dominates congress in return for rescuing him from an impeachment vote on corruption charges just days earlier.
Problems with the pardon and "grace" include the unusually quick time for it be processed, just 18 days when other presidential pardons typically take six months; the lack of medical specifics to justify the legal requirement for a humanitarian pardon, namely that jail is causing serious or terminal illness; and the fact that the three-doctor panel may have lacked objectivity, with one member allegedly treating Fujimori since the 1990s.
Kuczynski's leniency is now being challenged both in Peruvian courts and at the Inter-American Court of Human Rights (IACHR). On January 26, a court in Lima heard an appeal from Ochoa and relatives of the five other victims of the Pativilca massacre to rule the grace inadmissible. On Friday FEB 4, the international tribunal heard a separate challenge from relatives of the victims of the two other massacres for which Fujimori has already been convicted, Barrios Altos in November 1991 and Cantuta in July 1992.
Amnesty International, which has filed an amicus curiae brief to the IACHR, has described freeing Fujimori as "a hard blow against human rights on the continent". Peru's official human rights ombudsman Walter Gutiérrez has also said that the pardon lacks "a sufficient explanation regarding the proportionality of the gravity of the crime and the humanitarian arguments."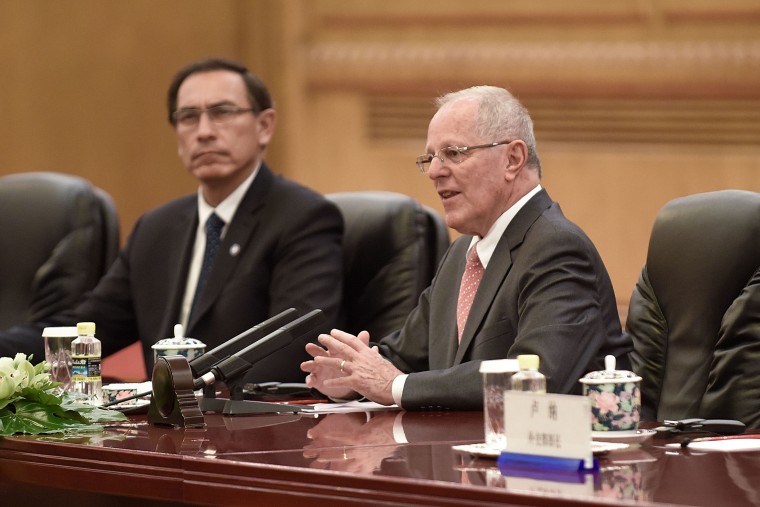 Diego García Sayan, a former Peruvian justice minister and ex-president of the IACHR, said the grace appeared particularly vulnerable to appeal, but the pardon itself also appeared to require a clearer legal justification.
He also warned the case could set a dangerous global legal precedent, undermining attempts to bring despots to justice.
"This could mean the collapse of the international structure of investigating and trying those accused of serious crimes against humanity because all you would need to do at the end of each trial is gets a humanitarian pardon to revert the sentence," García Sayan told NBC.
Fujimori remains a deeply polarizing figure in Peru. He is revered by many for presiding over the crushing of two ruthless terrorist groups that killed thousands of Peruvians, the Maoist Shining Path and the smaller, Cuban-inspired Túpac Amaru Revolutionary Movement.
However, he also shuttered congress, oversaw a rampant kleptocracy, and operated clandestine military death squads that used extrajudicial killings to target suspected rebels, many of whom turned out to have nothing to do with the terrorists.
The Pativilca atrocity, thought to be a mis-targeted response to terrorists killing a local mayor a few months previously, was not included in the aging former autocrat's original 2009 trial because the charge had not been included in the extradition process from Chile, where Fujimori had been in exile.
It was only last year that Peruvian prosecutors finally received permission from their counterparts in Santiago to begin proceedings against Fujimori for the massacre. The case was moving towards trial when Kuczynski intervened.
When he was freed, Fujimori published a Facebook video in which he issued an ambivalent apology to those he had "disappointed". Kuczynski, meanwhile, has been justifying the pardon by talking up the need for reconciliation. But the president has failed to fulfill a campaign promise to meet the relatives of Fujimori's victims or reach out to them in any way — other than offering $10 million in compensation as anger mounted in the days after the pardon.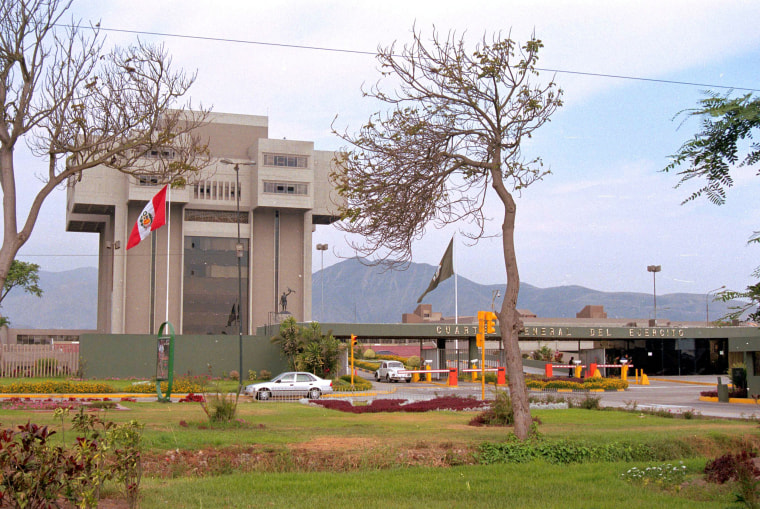 Public support for the pardon has been ambiguous. Polls show it dropped from 59 percent before Fujimori's release to 50 percent afterwards. There also appears to be confusion about the true state of the former autocrat's health; the number supporting Fujimori's release on the assumption that he is in decent health falls to just 42 percent, while 58 percent oppose it.
García Sayan is one of many ridiculing the notion that the pardon might contribute towards national reconciliation. "In a democratic society for reconciliation to exist, you need the pardoned person to clearly express their remorse and to apologize," said García Sayan. "You can't ignore the victims. That is not what has happened here."
Ochoa agrees: "My children didn't just lose their father. They lost their chance to finish high school, to have a better future. They had to go to work. To have reconciliation you need to have people come together. We need to be heard now. We need to agree for there to be reconciliation. But we are being ignored. This was a terrible crime and now they're trying to stop it even being investigated."
Both the Peruvian court and the IACHR are expected to give their rulings in the coming weeks.