A Central American regional bloc will take up the issue of some 2,000 Cuban migrants denied entry by Nicaragua on their way to the United States, Costa Rican authorities said Thursday, in a case that has increased diplomatic tensions between the two countries.
Foreign Ministers of Central American Integration System (SICA) nations are expected to meet Tuesday in El Salvador and will consider the issue as a humanitarian rather than a security concern, Costa Rican officials said.
"The countries have reacted in a positive and supportive way," Costa Rican Foreign Minister Manuel Gonzalez said. "They have understood that the humanitarian aspect is at stake and should be tackled, comprehensively, by the entire region."
Related Video: Telemundo - Cuba Reacciona A Crisis De Sus Nacionales En Costa Rica
Nicaragua's foreign minister, Samuel Santos, said Costa Rica never warned his country more than 1,900 Cubans were about to show up at the border, where they have been stuck for several days. He said that was why they were denied entry.
Nicaragua closed its southwestern border with Costa Rica at Penas Blancas on Sunday and soldiers forcefully pushed the Cubans back from the frontier, hours after Costa Rica issued humanitarian transit visas to the migrants.
The Cubans say they do not want to stay in Central America but rather are trying to reach the United States. Many would-be Cuban migrants fear the thaw between the U.S. and Cuba could bring an end to unique U.S. rules that let nearly all islanders who reach American soil stay in the United States. U.S. officials say no change is currently in the works.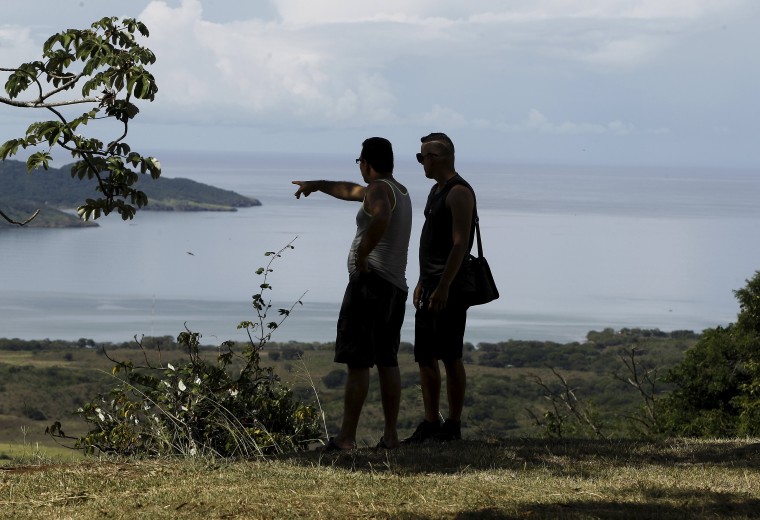 The government of Nicaragua, a close ally of Cuba, has echoed Havana's accusations that U.S. migratory policy for Cubans is to blame for the flow.