QUITO, ECUADOR -- Most of the world's chocolate today comes from America and Europe, and it's made from cacao (cocoa) beans grown in Africa. But at least one South American company wants to make the best chocolate in the world from beans grown at home in the cradle of cacao.
"Latin America has been sitting on a gold mine of cacao that has historically been sold to other countries," said Maricel Presilla, U.S. based chef, food historian and member of the International Chocolate Awards, "but now is the time to reclaim that resource."
One company aiming to do exactly that is Pacari, a chocolate maker keeping its organic cacao bean to chocolate bar production in Ecuador.
A 13-time award winner at the 2015 International Chocolate Awards, Pacari was founded in Quito in 2002 by native Ecuadorian Santiago Peralta and his wife, Clara Barboto. The couple began thinking about opening their own business and building something they could leave behind.
"We wanted to have something to stand on, a business where we could have something organic and economically sustainable," Peralta said.
Peralta and his wife spent their first five years in business learning about cacao, which resembles a pointy acorn squash. The fruit's seeds are fermented, dried, roasted, and ground into cocoa—the key ingredient in any chocolate bar.
The next step was making personal connections with cacao farmers to ensure that they were producing a quality product. Connecting with farmers directly not only ensured quality cacao in terms of farming, but also ingrained in Peralta a responsibility to improve the lives and education of those working with him.
"There is mutual solidarity that is the key to me, because we have formed this connection." Peralta said.
Peralta teaches each family the process of making chocolate: growing the cacao, monitoring the optimum fermenting time, harvesting the fruit at the best season and pruning it properly. The couple also help provide machinery and drying facilities for farmers who can't afford it.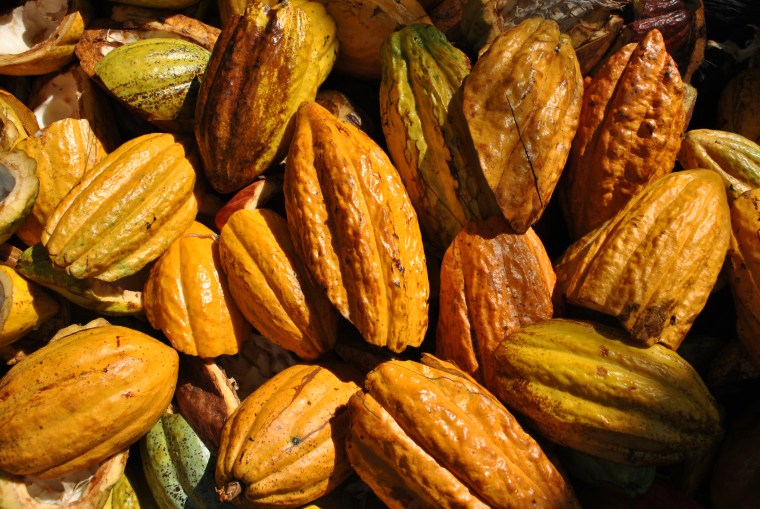 "Cacao is not just a way to get money," Peralta said. "There's a consciousness that this cacao will be transformed into something yummy called chocolate that will represent the country. They know they carry a responsibility—so this comes out in our chocolate."
Cacao's potential revenue increase has gotten the attention of the Ecuadorian government. The country's Ministerio de Agricultura, Ganaderia, Acuacultura y Pesca has invested in programs that rehabilitate cocoa farms.
One such program is Minga del Cacao, where community groups help their neighbors prune or trim the branches of cacao trees to increase production. "It's an Andean way of co-operation where you help neighbors with their land," Maricel Presilla said. "They come and help prune because the number one problem is that if you don't have enough sunlight, that starts disease."
Traditionally, farmers reckoned that more branches produced more cacao, but problems stemming from overgrown trees actually reduced their yield and diminished quality. Pruning methods also help keep cacao trees at a manageable size making harvesting the fruit easier.
"The objective is to increase the amount of income for families," said Ricardo Zapata of Minga del Cacao. "A chunk of the farmer's income goes to education and reinvestment in own farms. Those are the positive effects we have."
Emilio Rivera, 55, has been working his 50-hectare farm in the Amazon region of Ecuador for nearly 14 years. He is able to sell his cacao for about a dollar per pound.
"Cacao has been my main source of income," Rivera said through a translator. "But, there are challenges and problems, one challenge is there is a lot of plant disease."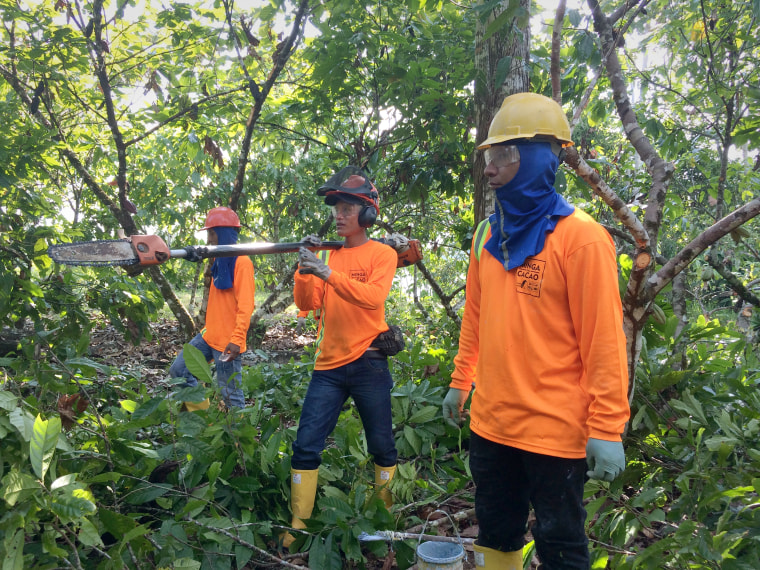 Since working with Minga del Cacao, Rivera has sold around 600 pounds of cacao per harvest, an increase compared to years past.
"The effort is to save cacao and improve the life of farmers, which is fantastic," Presilla said. However, much of this cacao is exported. Presilla hopes that the next step will be government support for keeping cacao in the country and using it for quality chocolate production in Ecuador.
Pacari's fresh, socially aware, and sustainable method of chocolate production has caught the attention of Whole Foods, an upscale U.S. grocer.
"We look for suppliers who share commitments and values that have a higher purpose and reshape the way people think about food," said Errol Schweizer, executive global grocer coordinator for Whole Foods. "The first thing we look for is quality. Companies need to have high quality products starting with the beans to the growing system, and ending with a product that's got a good taste and is appealing."
In 2013, some regional Whole Foods stores began carrying Pacari chocolate. Now Schweizer is working with Peralta to carry the brand throughout the U.S.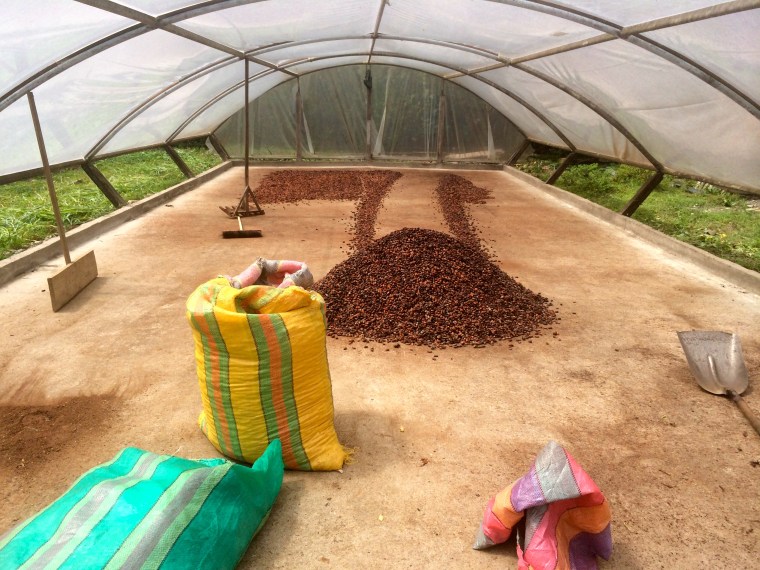 According to Peralta, the biggest struggle is being so far away and not being large in size; Pacari will have to work on a dependable distribution method.
But the odds are in Pacari's favor. Schweizer pointed out that fair trade cocoa has been the store's fastest area of growth.
Pacari's international success is setting an example for others in Latin America, Presilla said. She believes Pacari is one of the first and most recognized artisanal chocolate companies in and from Ecuador.
Peralta hopes that Pacari's example will attract young people - which is a key issue.
"If we don't get young people involved and help get them excited about cacao we won't have a future," Peralta said. "So we are working on programs getting new generations in the process of cacao; how can we show young people that the countryside can provide a good living too rather than moving to the city to work with computers."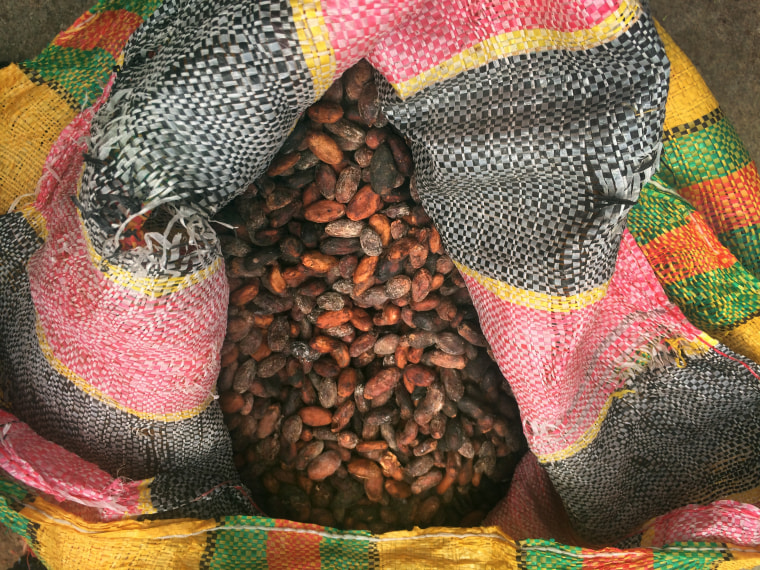 Another challenge is establishing a culture of fine chocolate appreciation in Ecuador—showing that cacao is not just a cash crop, but the main ingredient of a rich experience.
"When a chocolate company in Europe starts selling chocolate, people understand more about quality. They make desserts with the chocolate because there is a chocolate culture there," Presilla said. "In Latin America, because of our colonial history, we have to educate our people. So if a company wants to be like Pacari they need to be taught about fine chocolate, and taught why you would want something made properly."
Despite the challenges, Peralta is hopeful that Pacari can show that Ecuador has the best chocolate in the world.
"If chocolate can't succeed I don't see any food succeeding," he said. "Chocolate is the most loved food on earth."
Tracy Jarrett reported from Ecuador on an International Reporting Project (IRP) fellowship.​