/ Source: Associated Press
Cuba's tobacco farmers are celebrating a bumper crop after two bad years that coincided with a boom in demand set off by a surge of tourists and looser U.S. rules on cigar-buying.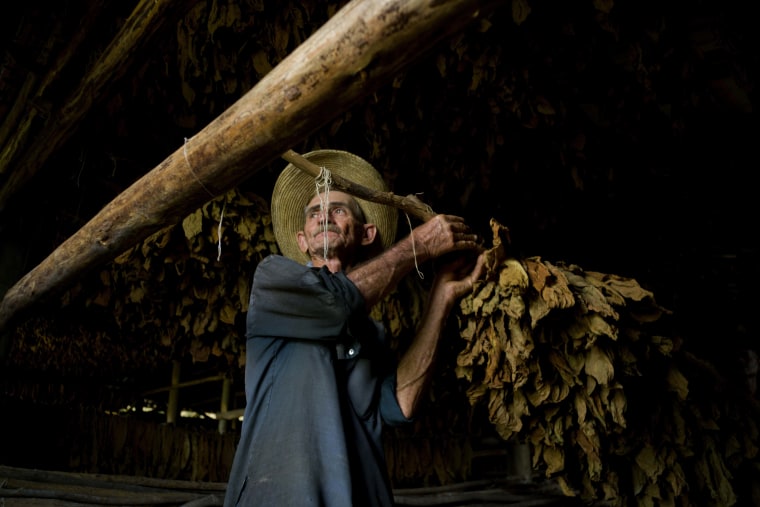 One night of rain combined with a winter chill can ruin a tobacco crop, leaving farmers nervous until the growing season has ended and the harvest has begun. This spring, the fields in Pinar del Rio Province, some 90 miles (150 kilometers) west of Havana, are carpeted with healthy green tobacco plants.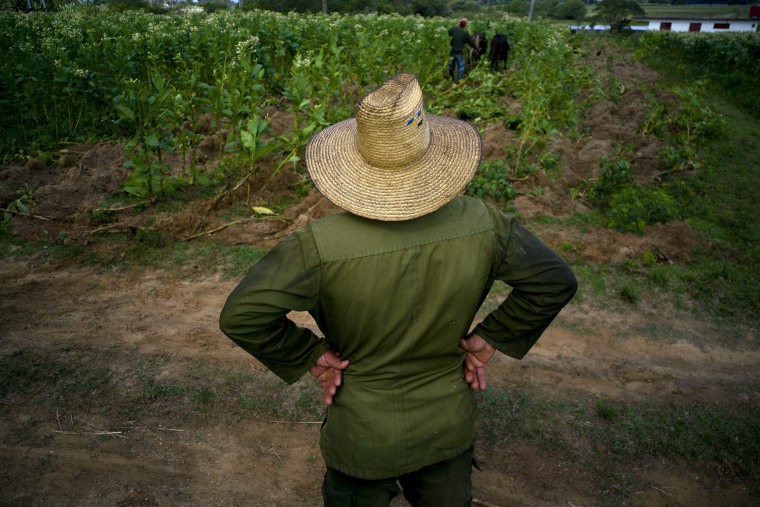 "This year I can't complain," farmer Luis Martinez says. "The weather helped the harvest and I think it'll be the best crop in many years."
Sales of Cuban cigars topped $430 million in 2016, with demand increasing both nationally and worldwide.
Cruise ship tourists, U.S. visitors and others are snapping up boxes of cigars in stores around the country. The Obama administration last year made it legal for travelers to bring unlimited quantities of rum and cigars back to the U.S.
Distributors abroad are also reporting record sales in an important source of foreign revenue for the cash-strapped government.