When Adrian Lezcano Rodriguez, a physical therapist from Cuba, was chosen to serve on a "mission" in the small town of Maroa in the Amazon rainforest of Venezuela, he knew he would defect. He would make his way to the U.S. embassy in Colombia, and apply for the Cuban Medical Professional Parole Program (CMPP), which up until January 12, allowed certain Cuban medical personnel to apply for U.S. visas.
Lezcano spent around 20 days in the jungle town working in a small clinic, which only had electricity for about two hours a day. He ate once a day, usually lunch.
"If it rained, we drank rain water. If not, we would drink water from the river," he said by telephone.
Lezcano met a few local indigenous men who were willing to take him, for a fee, through the treacherous Río Negro to the border with Colombia. During the five-day journey, they slept along the banks of the river at night. During the day, they would get lost at times. The boat would often get stuck in the sand, and they would have to push it so they could continue on their journey.
When he finally arrived at the border with Colombia the night of January 12, Lezcano found out that just a few hours earlier, former President Barack Obama had ended the CMPP. It took another day to get to the capital in Bogotá, where he tried to speak to someone at the U.S. embassy, but he was turned away. "I was so frustrated," he said.
Lezcano lives in a house with nine other Cubans who have been left in an unusual situation. He has run out of money and sometimes goes two days without eating.
Just like Lezcano, there are over a dozen Cuban doctors and other medical professionals who abandoned their posts in Venezuela and were in transit to the U.S. embassy in Bogotá when the parole program was abruptly ended. They say they cannot return to Cuba and they face deportation if they remain in Colombia. The only reason they risked deserting was to apply for the now defunct program.
The government of Cuba has said it will accept Cuban doctors and reincorporate them into the national health system. But, those stranded in Colombia insist this is not true. They say desertion is considered treason in the communist island. Those who defect are punished, medical degrees are revoked, and society scorns them.
Sending doctors and other medical professionals to countries like Venezuela, Brazil, and Bolivia on "misiones internacionalistas" is an important source of revenue for the communist island. In 2014, it totaled $8 billion - though recently they have scaled back on their operations in Venezuela because of the economic crisis.
Raúl Castro applauded the end of the CMPP. The government always said the program robbed the island of professionals they had educated. But according to health care workers, the "missions' are equivalent to indentured servitude. They are pressured to meet a quota of patients per day, their accommodations are meager and they are paid a small fraction of what the Cuban government receives for their services. They say the parole program was their only way out.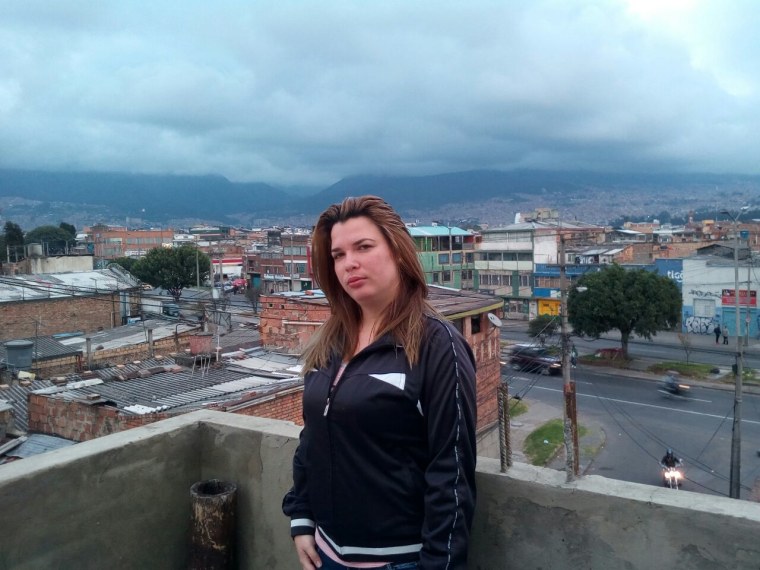 That was what Yenniffer Santiesteban, a 25 year-old doctor from Holguin, had in mind when she decided to defect after 15 months in the state of Sucre in Venezuela. She had been seeing up to 35 patients a day, but the money she made disappeared in buying food.
"I was wasting my money to subsist in a foreign country — you spend months working hard and you don't see the results," she said. She became disillusioned. She wanted to flee and take advantage of the CMPP, but it meant spending years without seeing her family. Doctors who defect are barred from entering Cuba for eight years.
On January 10th she decided to leave, but her supervisors had been tipped off and caught her before she could escape. Before being taken to the airport and returned to Cuba, she and her two supervisors stopped at a restaurant to eat. She pretended she needed to use the bathroom, grabbed her backpack, and fled.
Santiesteban said she did not have a phone and had no idea how to get to Colombia. She went to a cyber café, contacted friends, and figured out the best route. She stayed in a motel that night and began her journey the following day. When she finally arrived in Bogotá on the 13th, a friend who had defected earlier, took her in and explained the CMPP had been terminated the day before.
"I was disappointed, desolate, depressed, and enraged," she said. Santiesteban is now staying in a two-bedroom apartment with six other Cubans hoping that the Trump administration reinstates the CMPP.
When asked to comment on these particular Cubans, the White House said in an email, "the administration is reviewing all aspects of the US-Cuba policy, we do not have any further information to offer other than that at this time." At a February briefing, White House press secretary Sean Spicer said the policies "are in the midst of a full review."
Cuban-American lawmakers, like Rep. Carlos Curbelo and Sen. Marco Rubio, both Florida Republicans, have expressed hope that the Trump administration reinstates the medical parole program.
Related: Opinion: Ending Wet Foot, Dry Foot Policy on Cuba Long Overdue
"If that takes a long time or if the Trump administration doesn't agree to do that then obviously we want this specific group to be given as much consideration as possible given their unique circumstance," Curbelo told NBC Latino.
He said all of the Cuban-Americans in Congress agree the program should be reinstated. "We will continue communicating to them that while we understand the broader policy (wet foot, dry foot) had to change, that particular element of it is worth keeping," Curbelo said. Wet foot, dry foot refers to the policy that allowed Cubans who reached U.S. soil to stay as legal permanent residents, but returned to Cuba those captured on the open sea.
Reversing Obama's policy on the medical program seems like an easy maneuver for Trump, according to William LeoGrande, a professor of government at American University who coauthored "Back Channel to Cuba: The Hidden History of Negotiations between Washington and Havana." He said, "the problem is that if he does reinstate the parole program, the Cubans may back away from their willingness to cooperate on immigration more broadly."
He thinks it's possible the small group of Cubans who were in transit when the policy changed could still be admitted because the attorney general has broad discretionary authority to parole into the U.S. people who don't have a valid visa on humanitarian grounds. "These would seem to be cases that qualify for that because they took certain actions in anticipation of what the U.S. had promised them and then the U.S. changed the program," LeoGrande said.
In the past few years, the number of Cubans applying to the program more than tripled, according to numbers provided by U.S. Citizenship and Immigration Services. In fiscal year 2014, a total of 1,208 applications were submitted and 76 percent were approved. But by fiscal year 2016, the number of applicants soared to 3,907 and 86 percent of those were paroled.
Until January 12, applicants who were denied visas made their way to the U.S. -Mexico border and entered the U.S. under the wet foot/dry foot policy, but Obama also terminated the policy. Now, the applicants who are denied visas are also stuck in a similar situation: unwilling to return to Cuba and unable to stay in Colombia.
There are about 10 Cubans in Bogotá who have been denied visas during the past month, according to Yusnel Santos, who is also in Colombia and keeps track of the Cubans in Colombia and Bolivia waiting for their applications to be processed – something that can take months. According to Santos, there are about 500 Cubans in Colombia waiting for visas and about 16 who did not arrive on time to apply for the program.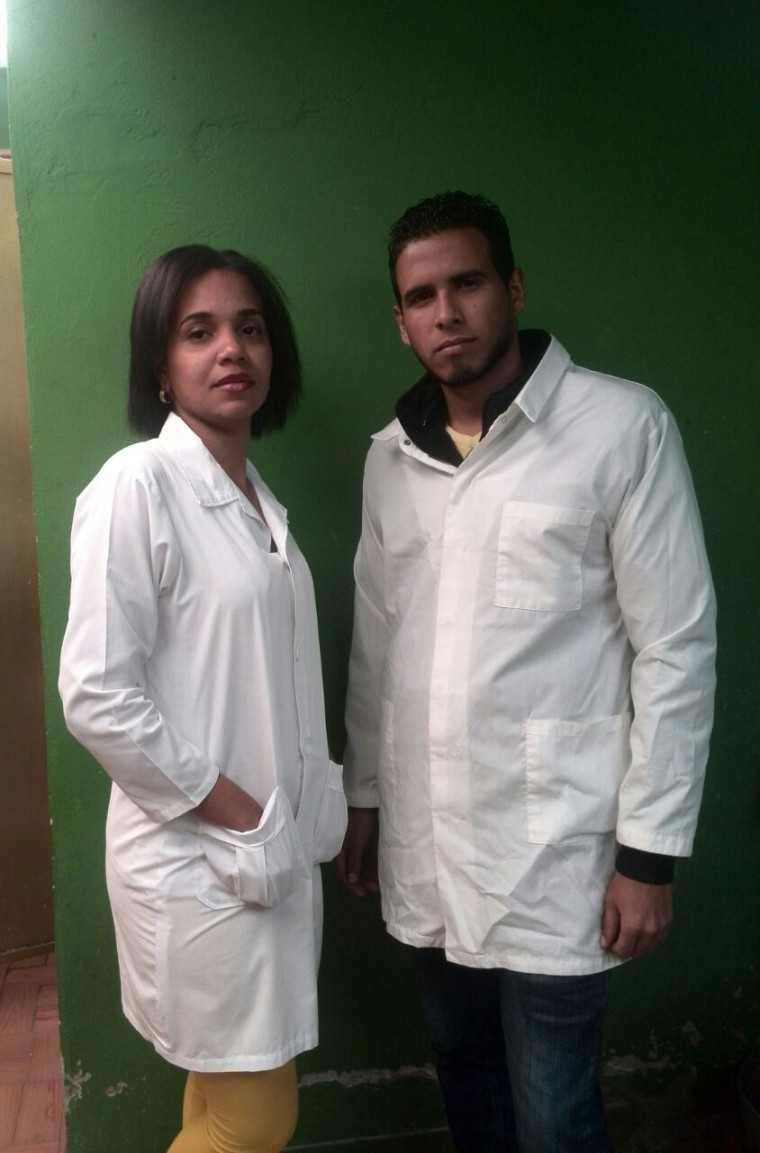 Marisleidy Boza Varona, a 26 year-old dentist from Camaguey, thought of defecting from the beginning. When she arrived to the city of Guayana in Venezuela, and saw the conditions she would have to endure, it made her more eager to leave.
"We would only eat once a day because we didn't have enough money," she said.
Sometimes she would have to "invent" to reach the quota of patients she had to see per day. "People would cancel and I would have to fill that space, if not, it would be a big problem for me," she said.
On January 9, a friend sent her a text message saying to be vigilant because their superiors suspected she would defect. She began to receive calls from the coordinator of the program. That's when she fled and hid inside the house of a friend. On the 13th, she decided it was safe enough to make her way to Colombia and it was along the way that she found out Obama had already ended the program.
"I was in shock. Everything came crashing to the ground … I know people who have returned to Cuba and they lose everything. They lose their diploma. They send you to work in the mountains as punishment," she said.
"We all have faith that the U.S. government will realize the situation we are in," Boza said crying.