HAVANA, CUBA -- Art appraiser Alex Rosenberg has spent decades hanging the forbidden fruit of Cuban art in New York galleries. This week, he opened the minds of Cuban art lovers by exhibiting a collection of the work of the surrealist painter Salvador Dali (1904-1989) in Havana. It is the first time a major collection of the Spanish-born surrealist has been shown on the island.
The exhibit is entitled "Memories of Surrealism" and opened at the National Museum of Fine Arts.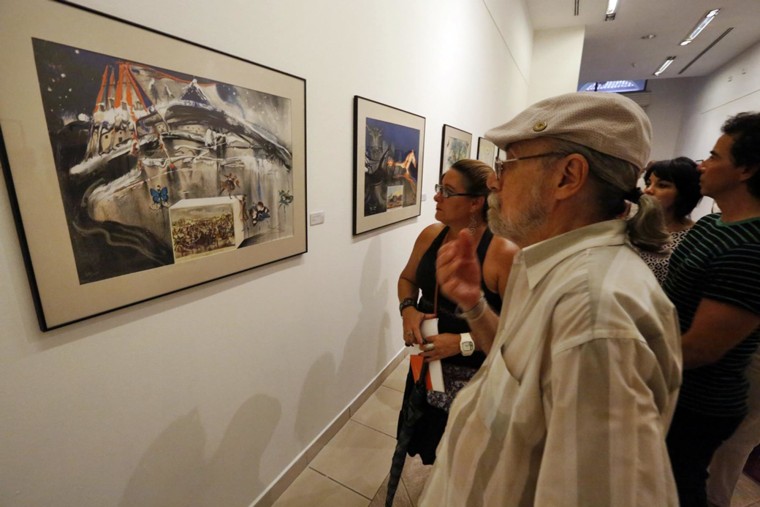 "It is a very important exhibition because it illustrates the flexibility that Dali had", said Rosenberg, who selected 95 lithographs and etchings from five different periods that span 50 years from Dali's portfolio. Rosenberg's goal was to give "the people here the opportunities to see the range of Dali´s work", a man he describes as a "genius" and "personal friend".
In the catalogue distributed at this week's opening, Rosenberg reminisces about one of their favorite New York haunts, the King Cole Bar at the St. Regis Hotel where he first met Dali and commissioned original pieces. Rosenberg also published over 150 editions of original Dali prints.
Many of the Dalis displayed in Havana come from Rosenberg's personal collection. He is also the president of the Salvador Dali Research Center, sponsor of "Memories of Surrealism".
Wilfredo Benitez, of Cuba's Ludwig Foundation, an organization that promotes Cuban art, believes this exhibit is a milestone for Cubans drawn to Dali's work, especially because few people can afford the luxury of visiting museums in other parts of the world.
Kentucky exchange student Naomi Williams plans to see the exhibit this weekend. "After all the terrible news this week from the Ukraine and Gaza, I need to experience something that reminds me there is beauty in the world."