Some Latinos in academia are assessing the impact of the increasing attacks on and measures against diversity initiatives amid low numbers of tenured Latino professors and a difficult career path. 
This past semester, Maria Chávez didn't think her assignment for her Latino politics course was controversial. Chávez asked her students to write an op-ed on an issue facing the Latino community. As the class wrapped up, one extra copy of the assignment was accidentally left behind. The next day, Chávez found the spare copy of the homework defaced with rants about "illegal aliens" and "Stop teaching victimization!" The paper was unsigned.
"These are the kinds of actions that people are emboldened to do now," said Chávez, professor of political science at Pacific Lutheran University in Tacoma, Washington. "The racialization and stigmatization that Latinos experience in the U.S. are often replicated in the classroom."
Chávez is part of the relatively small group of Latinos in the academic world. Achieving academic tenure, professors say, is a difficult and challenging process. Now, they're also grappling with how to navigate the increased politicization of education as states like Florida limit diversity initiatives and place controls on educational content and courses, particularly those on race and ethnicity.
"The direct attack on the knowledge about the experiences about people of color is something that is very antidemocratic, and it is very personally harmful to students in a way that impacts who they are as people, as academics, and as future academics," Chávez said.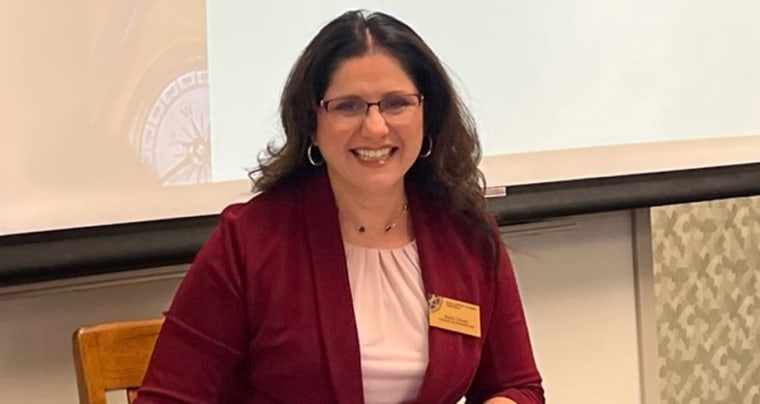 "The political debates about so-called wokeness and critical race theory are just an attempt to silence people of color and our experiences," Chávez said. "When academics of color start using theories to understand the experiences that marginalized communities have, it's construed as illegitimate, that it shouldn't be taught."
Chávez said she would not "in good conscience" advise her Latino students to pursue a career in academia in the social sciences. "You have to constantly balance your personal and professional identity."
To Chávez, it's a treacherous time to be teaching American history and politics. "There is this backlash against diversity, and my undergrad students are aware of it; there is backlash against any kind of anti-racist education, and that makes it hard for everybody."
The increasing politicization of education comes amid significant underrepresentation of Latinos in college faculty. While a record number of Latinos are attending four-year colleges — accounting for 1 in 5 college students — nearly three-quarters of postsecondary faculty members were white in 2020, according to the National Center for Education Statistics.
Latinos comprise only 6% of faculty members at colleges and universities. Among full-time professors, Latino representation is lower — at just 4%.
Amid these low numbers, university faculty are increasingly facing scrutiny from conservatives and Republicans in several states denouncing "wokeness," a term broadly defined as being sensitive to racial and social injustice, and critical race theory, a legal theory that explores how racism is embedded in American institutions.
Florida Gov. Ron DeSantis, a Republican, who launched his presidential campaign Wednesday, recently signed legislation limiting teaching on structural racism, curtailing diversity, equity and inclusion programs and limiting protections for tenured faculty at state colleges and universities.
The Texas House recently passed a bill to eliminate DEI programs and offices at state colleges and universities.
Irma Montelongo, director of Chicano studies at the University of Texas at El Paso, finds political meddling in education "pretty sinister."
Politicians "are concerned that we are teaching subjects that encourage ethnic communities to hate white communities? That couldn't be further from the truth," Montelongo said. "We teach our students to love their communities, to love themselves, to see themselves in history, in stories and in literature. We're not teaching our students to hate anybody."
Montelongo called attempts to curtail ethnic studies "a total whitewashing of American history."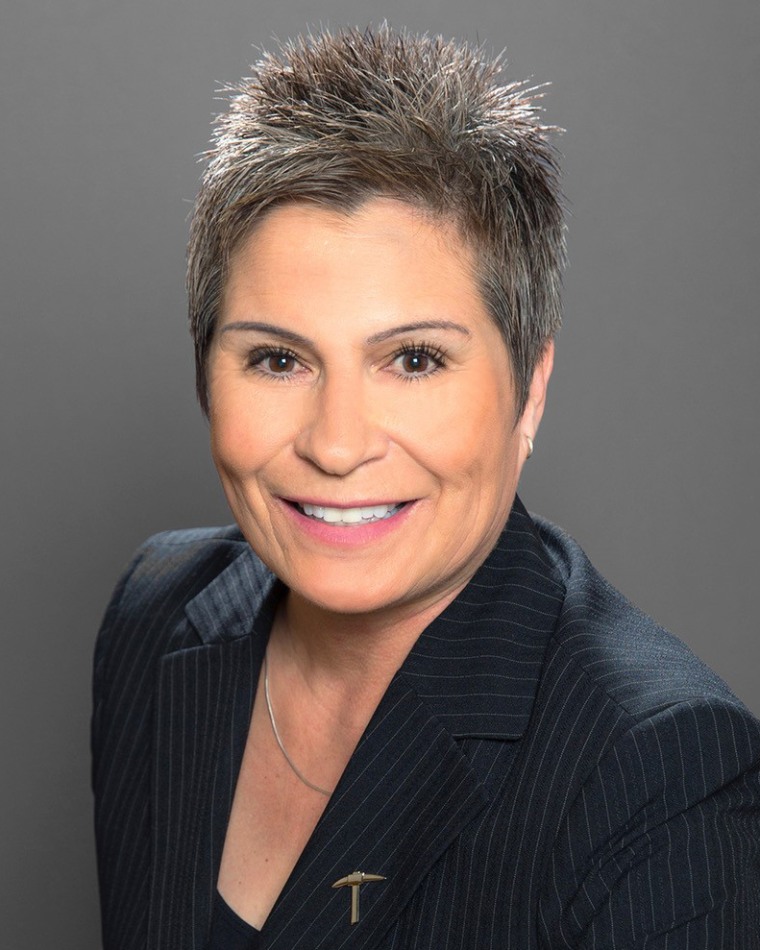 When she teaches Mexican American history, Montelongo said her students are "enthralled — because they have never been exposed to this kind of knowledge." Her students begin to see themselves in history and make connections with their own family stories. "They become super interested in the material, and then wonder, why weren't we ever taught this before?"
With GOP lawmakers aiming to restructure some aspects of public education in Texas, Montelongo said she and her colleagues are watching such developments closely.
"We are paying attention, but no one is freaking out; we have to see how things play out." So far, she has not seen any measure that would lead her, for example, to change her course offerings. Nor does she envision any drastic restructuring of the tenure system because doing so could "destroy" universities as research-intensive campuses.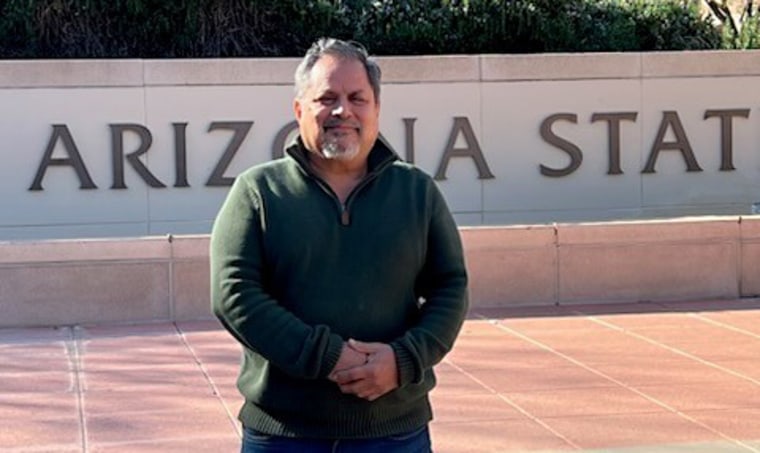 'The funnel needs to be bigger'
Most full-time college professor positions require a Ph.D., a process that can take about 8 years; some positions allow a master's degree, which takes about 6 years. Because of this time commitment, many young Latinos, especially from working-class backgrounds, face familial pressure to begin working as soon as possible.
"Sometimes, your family may not understand why you want to bother getting a Ph.D.," said Louis Mendoza, a professor of Latino literary and cultural studies at Arizona State University. "They tell you to just be a teacher."
"It's like you are setting yourself up for a big challenge with both your known community," Mendoza said, "and the community you are hoping to enter."
Mendoza said Latino professors can face isolation, particularly if they are pursuing a subject matter that is unfamiliar to non-Latino faculty evaluating their work. "But being an agent of change in higher ed, and for my peers, is important to me."
This lack of Latinos in academia reflects a pipeline problem, according to Patrick L. Valdez, board chair of the American Association of Hispanics in Higher Education. "As we look at the figures for educational attainment, the higher we go, the numbers of Latinos become smaller ... so the funnel just needs to be bigger."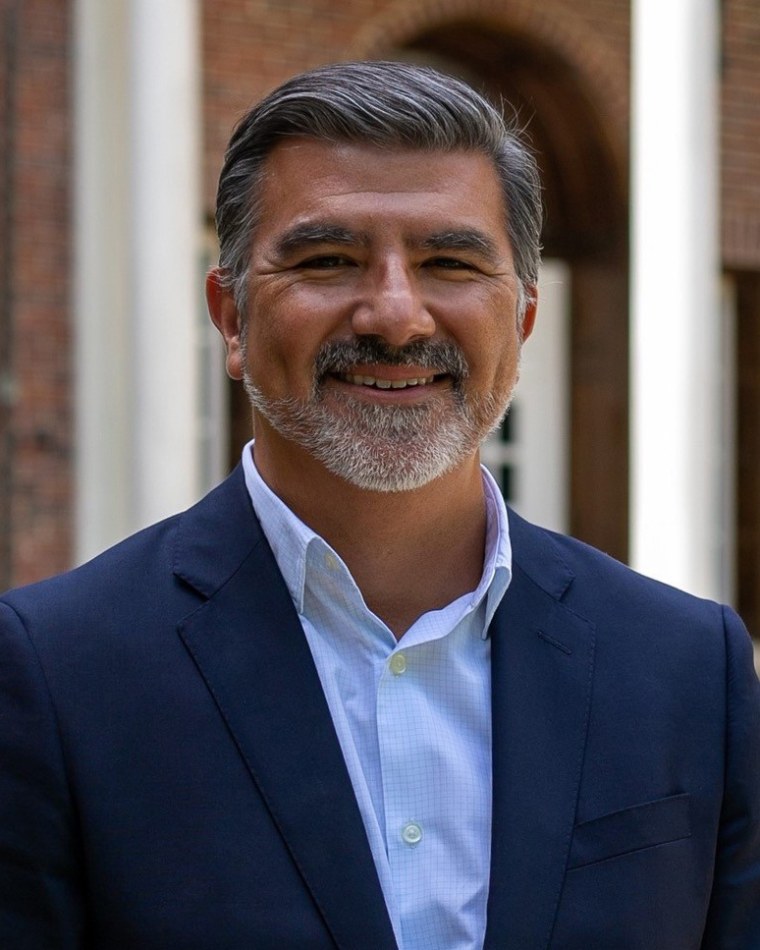 Valdez, a visiting professor at the University of Kentucky, believes that institutions should make more efforts to recruit and retain Latino academics. "Colleges need to ask themselves about the makeup of the search committee, whether they are looking for potential faculty members in nontraditional places, and if they have a strategy to find Latino Ph.D. candidates."
When colleges have an awareness of being "equity-minded," Valdez explained, then they will be better positioned to attract Latino faculty.
Last June, 20 top research universities committed to doubling the number of Latino doctoral students at their schools by 2030 by boosting the number of research opportunities and projects, and they pledged to increase the number of Latino professors by 20%.
Antonio Flores, president and CEO of the Hispanic Association of Colleges and Universities, emphasized the need to start fostering Latinos in academia in the early school years. "We have to create more opportunities and pathways for success beginning as early as high school, or community college, to identify promising Latinos who might consider an academic career," he said.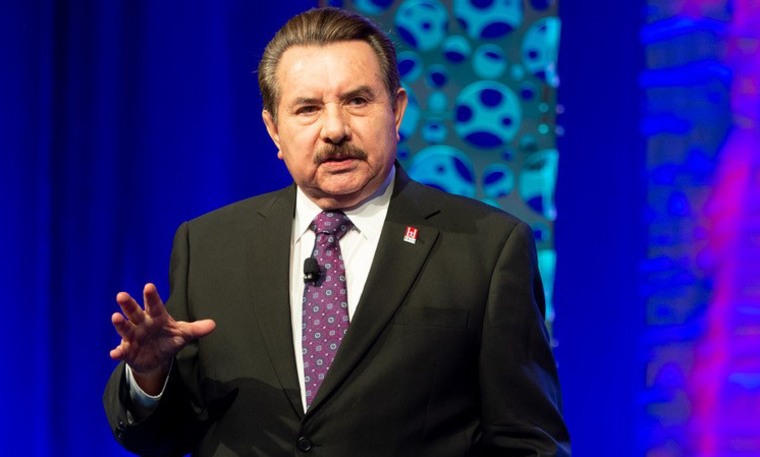 This kind of support can be critical, as many Latinos are the first in their families to graduate college and may not have family and friends to advise them on potential career paths.
Even when Latinos attain their career goals in academia, some scholars of color, especially women, often face questions about their credentials and often are evaluated more poorly than white male professors, according to studies.  
In 2019, Lorgia García-Peña, a renowned ethnic studies scholar, was denied tenure by Harvard University, generating national outrage. Although the school later released a report from a tenure committee that found the system to be "structurally sound," by then García-Peña had left Harvard for a position at Tufts University.
Last year, García-Peña detailed her experiences at Harvard in a book. In an interview with NBC News last August, she said that "the more open conversations we have about what is wrong with academia, the more people can come into these career positions with their eyes wide open and knowing what to expect."
'We are part of the conversation now' 
Amid the steep path for professors and the increased measures curtailing areas of study and diversity initiatives, UTEP's Montelongo emphasized that she never loses faith in her career path.
"Many of our students come from groups that have been historically left out of higher ed, and now they are succeeding," she said. "They are opening doors for their communities that were once shut. To see the pride in their parents' eyes when they graduate, it's indescribable."
"Our students are hungry to learn, not just Chicano studies, but history, creative writing and engineering," Montelongo added. "To see them growing and developing, I know we are shaping El Paso's future, and that they will be making the world a better place than it is today."
At Pacific Lutheran University, Chávez noted that despite the current political and educational climate, she's optimistic about the future for Latinos in academia. "Our numbers may be very small, but we are at the table. I have students who have fought to get to a university, but they are making it though. We are part of the conversation now."