Communities across the United States are paying tribute on Día de los Muertos, or Day of the Dead, to the victims of the El Paso, Texas, massacre. The Mexican holiday commemorates the lives of loved ones who have passed away,
People have been building ofrendas, or altars, to honor the lives of the 22 people who were killed in the August shooting, most of whom were Mexican and Mexican American.
"It was an obvious decision to honor those who died in the Walmart shooting, because it affected our community so much," said Claudia Rivers, head of C.L. Sonnichsen Special Collections Department at the University of Texas, El Paso, where an altar has been erected. "It was a racist attack in a town that is more than 80 percent Latino and we are still shaken and in mourning."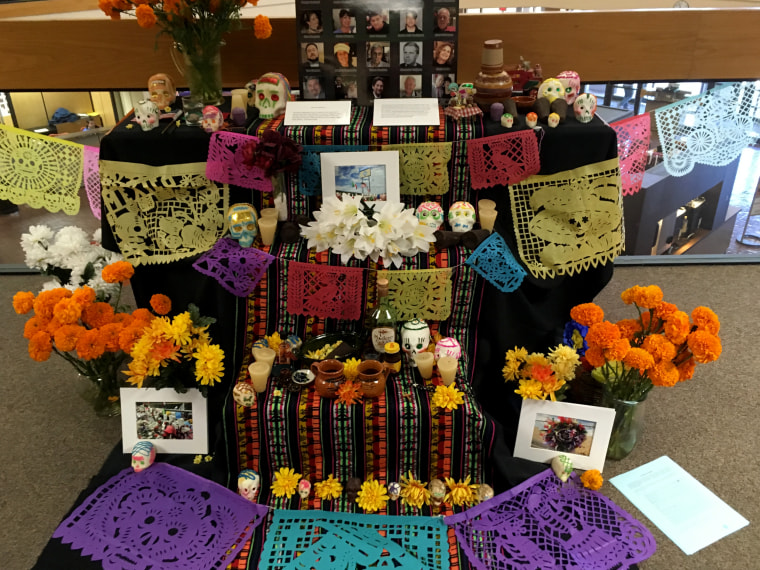 Día de los Muertos, which has been gaining popularity in the U.S., focuses on remembering and honoring a loved one's life — not their death — so altars include mementos of a person's life, from their favorite possessions to even the foods they liked to eat.
The department's display includes sugar skulls, candles, flowers, "papel picado" (tissue paper cut into decorative designs), photos of the victims and newspaper coverage of the mass shooting to remember who they were and what they represented for their families.
"Usually we include something humorous; we include toys and dancing skeletons, but this year we didn't use much humor in the altar," Rivers said.
Though there's certainly a solemn aspect to the Day of the Dead, the holiday is also a time of celebration and catharsis.
Día de los Muertos, which is celebrated from Oct. 31-Nov. 2, originated with the Aztecs thousands of years ago in central and southern Mexico. Those who celebrate it believe that at midnight on Oct. 31, the souls of all deceased children come down from heaven and reunite with their families on Nov. 1, and the souls of deceased adults come visit Nov. 2.
While the holiday has evolved in the years since it's began, many celebrations include face-painting, picnics in the cemetery and pan de muerto, or bread of the dead, a sweet bread baked specifically for the occasion.
"Día de los Muertos is a life-affirming holiday and an opportunity to stress the importance of life," said Carlos Tortolero, president and founder of the National Museum of Mexican Art in Chicago. "It's nothing like Halloween, which is fun and scary. It's more spiritual. We're all going to die so we should embrace life and people."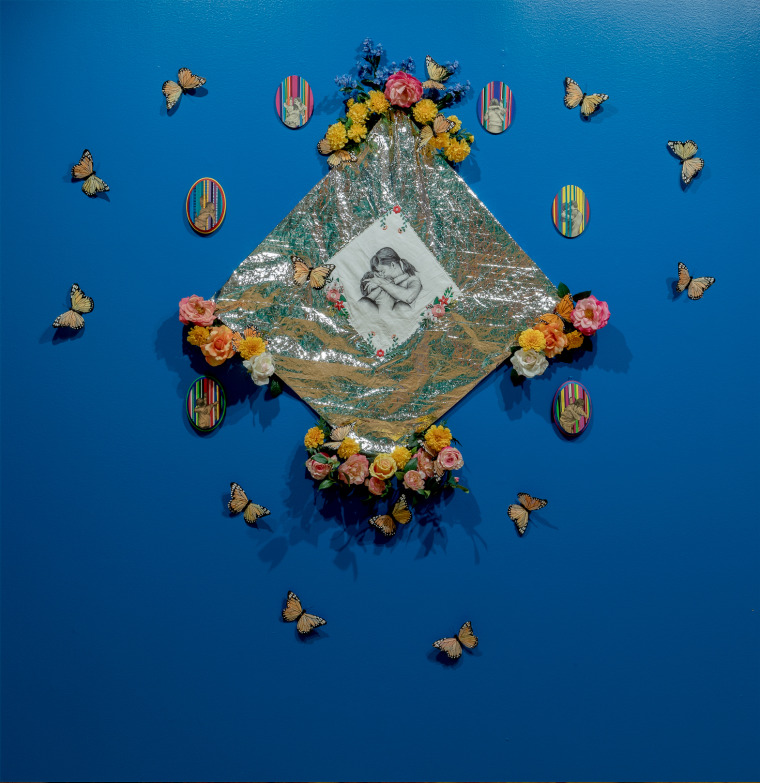 Tortolero said that in recent years, the institution has dedicated its altar to something tragic, including the 2016 shooting at the Pulse nightclub in Orlando, Florida and the Holocaust. The exhibition this year includes crosses and helium balloons with the number 22, denoting the number of victims. Those viewing the altar will hear "Amor Eternal," ("Eternal Love") a song by the late, legendary Mexican singer Juan Gabriel that is frequently played at Mexican funerals and was played throughout El Paso following the shooting.
.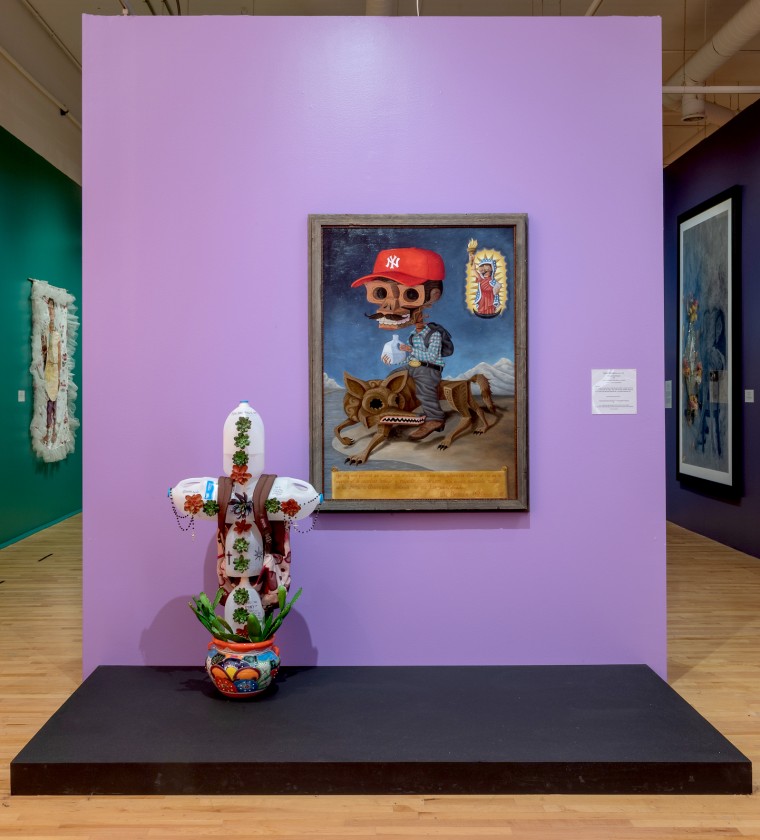 For the grieving, Día de los Muertos can be a chance to be vulnerable and take the time to grieve and mourn the loss of a loved one.
Tortolero, who worked as a teacher, recalls seeing a colleague at his school who seemed very stressed. He spoke to the teacher and learned that her mother had recently passed away and that she was struggling to raise her children alone. Though she was grieving the loss of her support system while working two jobs, she was able to find solace during the school's Día de los Muertos festivities, which included notes people wrote to their deceased relatives. This story, Tortolero said, exemplifies the "magic" of the holiday.
Día de los Muertos, says Tortolero, encourages people to let their feelings out. "It's a celebration, similar to Irish wakes, in that they focus on healing and the positive lives that have been lost."
Cesareo Moreno, visual arts director and the chief curator at the National Museum of Mexican Art, echoes this sentiment in response to El Paso.
"We want to remember. We want to grieve," Moreno said. "The El Paso shooting hit close to home, so this is a chance for us to cope with loss and to present our stories."
The Día de los Muertos events come just weeks before the Walmart store where the shooting occurred is due to reopen Nov. 14. The store will feature its own memorial, a 30-foot monument honoring those who died.
Follow NBC Latino on Facebook, Twitter and Instagram.