The DACA program has not only provided many long-term economic, educational and other benefits to the more than 800,000 young immigrants who are working and studying in the U.S. without fear of deportation, but it has also bolstered the nation's workforce and contributed billions of dollars to the economy, a study released Thursday found.
The report comes as the Supreme Court prepares to hear arguments next week in an attempt by the Trump administration to end the program. Advocates for the program say the administration is ignoring the benefits it provides not only to its recipients, but to the nation's economy in general.
"This is inarguably the most successful immigration policy," Roberto Gonzales, a professor at the Harvard Graduate School of Education and a co-author of the report, told NBC News.
Gonzales and his colleagues followed 408 recipients of the Deferred Action for Childhood Arrivals program since it began in 2012. They found that 68 percent of those who were able to complete certificates or licensing programs because they had DACA status saw hourly wage increases from $5 to 8 an hour to over $14 an hour. Seventy-six percent at least doubled their yearly salaries. Over time, many of them gained professional experience and were able to move up the occupational ladder.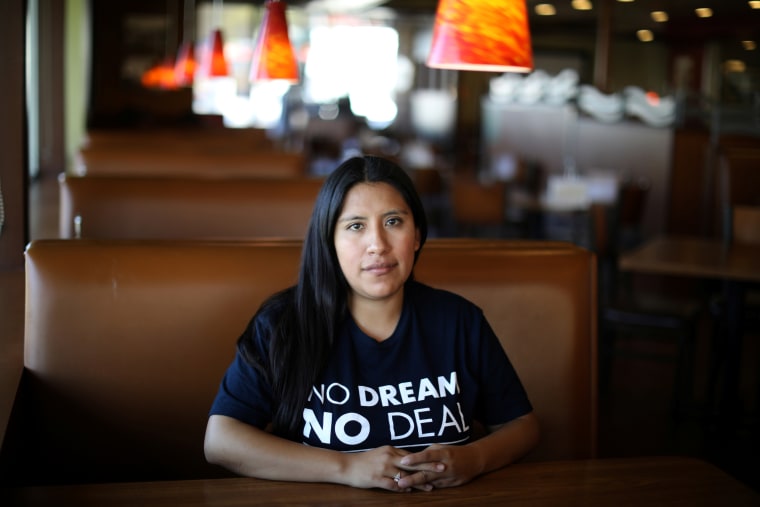 DACA recipients have achieved "significant social mobility" by being able "to access jobs in the formal labor market, receive wage increases and promotions, and establish careers," the report states. The program also improved DACA recipients' ability to access vocational programs, community colleges, universities and graduate schools.
Through DACA, undocumented students in at least 19 states and Washington, D.C., qualify for in-state tuition at public colleges and universities. At least seven states also allow undocumented students to receive state financial aid and four states allow their public colleges and universities to offer private institutional aid or scholarships to students who quality for in-state tuition, regardless of their immigration status.
The findings come as the Supreme Court is scheduled to hear arguments on Tuesday, Nov. 12, on a Trump administration challenge to lower court rulings that blocked it from ending DACA. Trump officials argue the program interferes with its immigration enforcement efforts and sanctions the violation of federal law.
DACA's benefits greatly vary by state
While DACA protections apply nationwide, state policies shape how young immigrants are able to access jobs or educational opportunities.
While DACA has significantly lowered structural barriers that have impeded undocumented students' access to a college education, DACA beneficiaries in certain states are at a disadvantage because of exclusionary state policies, the report reads.
Arizona, Georgia and Indiana exclude undocumented students from in-state college tuition rates while Alabama and South Carolina prohibit undocumented students from enrolling at any public postsecondary institution. Georgia excludes undocumented immigrants from its top three public university systems, according to the report.
Another example involves professional licenses needed for nearly 30 percent of jobs, from cosmetologist to a medical professional. Licensing requirements vary across states.
California, New York, and Illinois have passed legislation to allow DACA beneficiaries to enter licensed career fields after attaining the necessary academic credentials. That's not the case in states like Arizona, Georgia, Indiana, Alabama and South Carolina.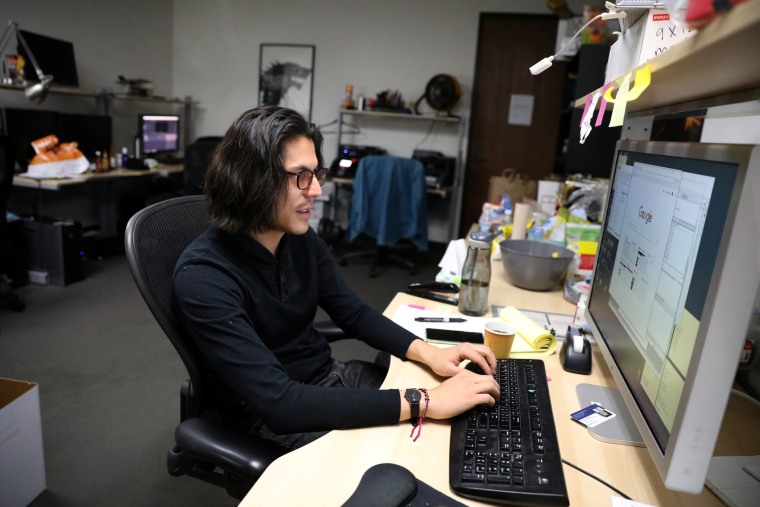 While "DACA has been overwhelmingly successful, it is a partial solution," Gonzales said. "Ultimately, DACA is an administrative policy that in nature is temporary."
Based on his study, Gonzales' recommendation for policymakers is "preserve the protections that exist" under DACA and pass additional policies that expand on those protections.
"In the short term, locals and state policy could help solve this," said Gonzales. "In the long term, national legislation that includes a pathway to legalization would resolve most challenges experienced by DACA beneficiaries and their families."
Follow NBC Latino on Facebook, Twitter and Instagram.