Danell Leyva won a a silver medal on the parallel bars in men's artistic gymnastics, snagging the first medal on the event for Team USA since 1996.
Leyva, 24, was born in Cárdenas, Cuba and moved to the United States with his family when he was a young boy.
According to NBC Sports, Leyva was looking for some redemption of his own. After flat performances at the two U.S. Olympic selection events, Leyva saw himself attending the Olympics as an alternate athlete.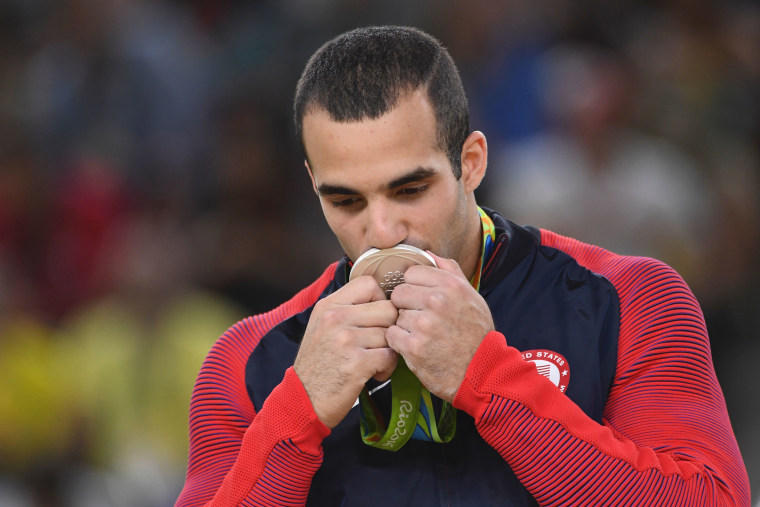 An alternate's job is to be ready on call for any of your teammates if they get hurt. Lucky for Leyva, but unfortunate for his teammate John Orozco who suffered an injury in training, Leyva was able to get out on the mats as a competing athlete.
RELATED: 10 Latino U.S. Athletes We'll Be Watching at the Rio Olympics
Although the decision was surprising, Leyva was in fact the only U.S. male gymnast to win a medal at the London Olympics — bronze in the all-around — and had collected multiple world championship medals in the last few years.
Proving his worth to the team, Leyva showed he belonged on team USA after all. His near-flawless routine finished with a strong landing which earned him a score of 15.900 to win the prestigious silver medal.
The Cuban-American gymnast was the 2011 U.S national all-around gold medalist and the 2011 world champion on the parallel bars.