An Argentine special prosecutor who was found dead of a gunshot wound in his home had drafted a warrant seeking the arrest of the country's President Cristina Fernandez de Kirchner, according to documents obtained by local media.
Alberto Nisman, the prosecutor whose death last month sent shockwaves through Argentina, drafted a 26-page document, first published in Argentine Spanish-language newspaper Clarin, calling for the detention of Fernandez and her foreign minister, Hector Timerman.
The document was found in a trash bin at the Nisman's apartment, where he was found dead of a gunshot wound to the head by police on Jan. 18.
Nisman was the lead investigator into the 1994 bombing of the AMIA Jewish Center in Buenos Aires that killed 85 people and injured hundreds more. In the last few months, Nisman had been outspoken in his criticism of Kirchner and other government officials, accusing them of having shielded Iranian officials from responsibility in the attack. Nisman was set to testify in a hearing about the bombing before his death.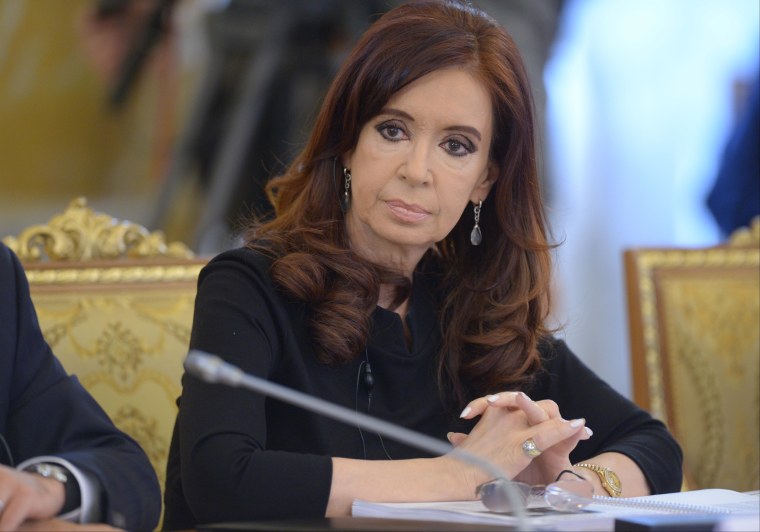 Viviana Fein, the lead investigator into Nisman's death, initially denied the existence of a draft when Clarin first reported on them on Sunday. But on Tuesday Fein walked back her comments, saying on Argentine radio that it was a misinterpretation.
"The word I should have used is: It is clear that there was a draft," she said on Argentine radio station Vorterix.
In a statement released by Fein's office, she said different types of documentation were found in Nisman's home, including in a trash bin, and that the material was protected as evidence and all part of the investigation. She added that further testing of evidence will take place next Monday. Fein did not acknowledge whether there was a warrant for the president's arrest.
Sergio Burstein, head of the AMIA families' association, said that relatives of those killed in the bombing are still waiting for justice 21 years after the attack and that the scandal has detracted from their loss.
"No one is thinking about our loss," he said.
"Nisman was not a hero or a martyr, he was doing his job, and the judicial system needs to determine what happened to him, how he died," Burstein said, adding that while Nisman's death is a great loss, he personally does not believe there is serious proof regarding the ties between President Fernandez and Iran.
Nisman's death is still under investigation: Some have said Nisman's death was a suicide — he was found with a gun next to him and his home was locked from the inside — while others, including the Argentine president herself, have questioned that claim.
In a post on her Facebook page, Fernandez suggested the death and ensuing political drama was part of an ongoing struggle with Argentina's intelligence community.
"They used him while he was alive and then they needed him dead," she said in a post on Facebook in regarding Nisman's death, adding that his death was "sad and terrible."
Tension has escalated between the country's president and the intelligence services, with Fernandez calling on Argentina's Congress to dissolve the nation's intelligence services last week, noting that the agency had not changed since Argentina transitioned from a military dictatorship to a democracy in 1983.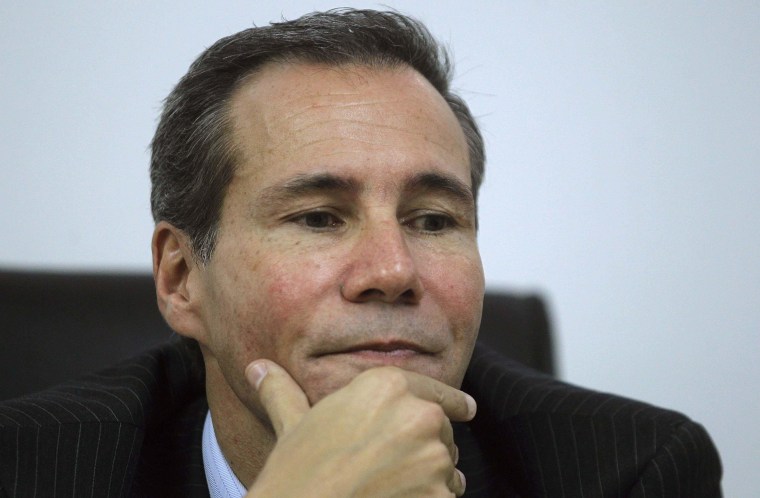 The Associated Press contributed to this report.