Maria Urbieta described how it felt to come back last Thursday and see her house of 24 years, after a levee breach in Pajaro, California, caused by powerful storms forced a mass evacuation.
"Just to cross the bridge, I started to cry," Urbieta, 56, said emotionally, referring to the Pajaro River Bridge that connects Pajaro and the neighboring city of Watsonville. "I didn't know what to expect — how my house looked by the time I got here. As soon as I walked in and opened the door it was really bad."
Urbieta's home suffered extensive damage; its crawl space was filled with mud, the living room floor had lifted three inches and all the bedding and furniture were contaminated from the floodwaters. The family's three vehicles — a Nissan Infiniti QX4, a Jeep CJ7 and a 1987 Chevrolet Camaro IROC-Z — were flooded.
The unincorporated town of Pajaro is home to almost 3,000 people, who are largely low-income, many of them Spanish-speaking Latino farmworkers.
Residents like Urbieta and local officials are frustrated at the damage and losses, as they point out that previous levee breaks should have served as a warning to state and federal authorities. An awaited multimillion-dollar project to mitigate floods, they say, is coming too late.
"Pajaro has not received the attention and the focus and the respect that it deserves," said Monterey County supervisor Luis Alejo. "Historically, there was not the commitment from the U.S. Army Corps of Engineers (USACE) to fund the flood protection level that is needed to better protect this community from future floods."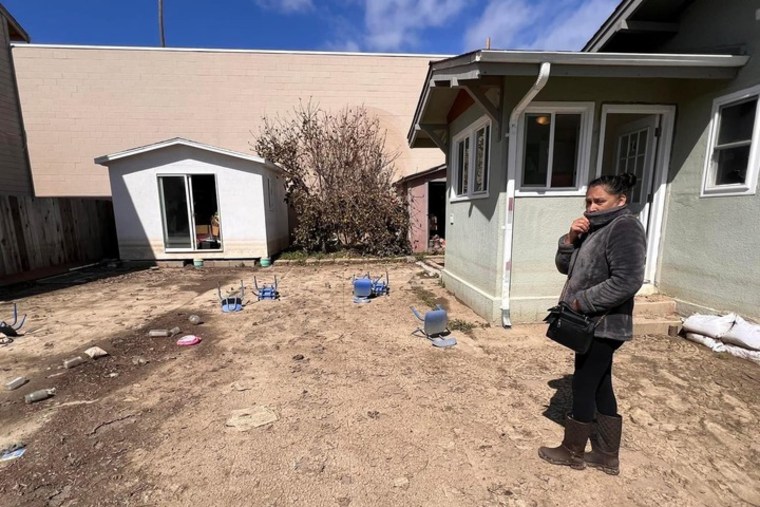 It's not the first time that Pajaro has faced floods due to levee breaches. It's suffered four since 1949 — which is when the levee system was originally completed for the Pajaro River — including the 1995 flood that left two dead and caused between $50 to $95 million in damage. A few years later, in 1997 and 1998, major floods also displaced hundreds of residents.
Urbieta and her family spent the last few weeks bouncing around a family member's place or in shelters, sleeping on inflatable beds, couches and floors. Urbieta, who utilized her home as a daycare, is now out of work and a home for at least the next month, she said.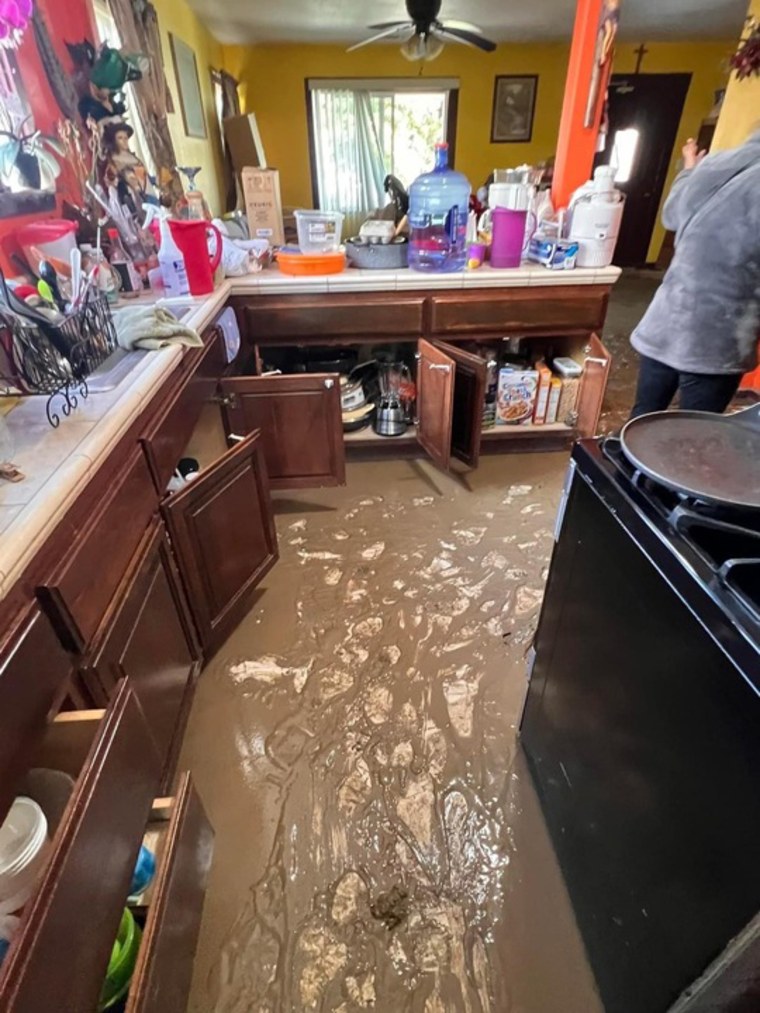 The USACE and the California Department of Water Resources are funding the Pajaro Management Flood Project, a $400 million effort to mitigate flood risk in Pajaro, Watsonville and the surrounding agricultural areas. Construction is expected to commence in 2025 but it couldn't come soon enough.
'That's not right'
The Pajaro River levee was an issue for decades as federal, state and local officials knew it could fail and needed repairs. A risk management study by the USACE designated the original project "no longer provides the designed level of protection."
But the surrounding area made up of farmland and homes has been deemed too low value. One unnamed official told The Los Angeles Times, "It's a low-income area. It's largely farmworkers that live" there, which has led to low prioritization through the years.
Alfredo Aguirre, a farmworker, was anxious to return to his home. Fortunately, only the outside had been affected by the flood. He had to throw away yard machinery, patio furniture and dog accessories.
Aguirre, 47, felt like the flooding could have been prevented; he noted the river's vegetation had not been cleaned up over the years, making it more vulnerable.
"Something has to happen, there has to be disasters, loss of lives so they can clean it up. That's not right," said Aguirre over the phone, speaking in Spanish. He thinks he'll be out of work for at least the next month or two since the floods have impacted nearby crops.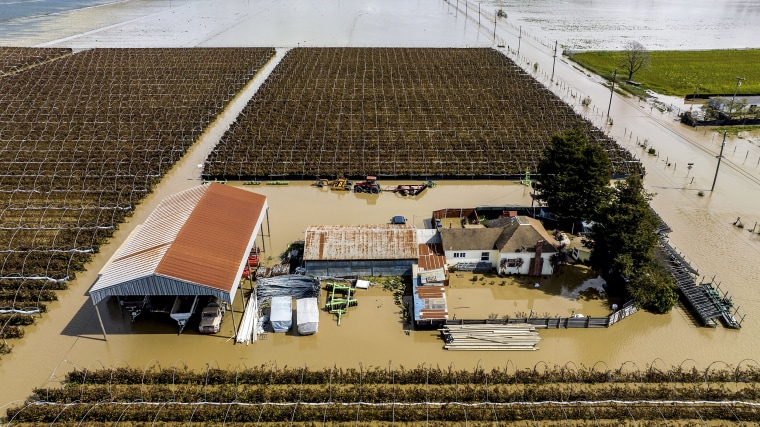 Sister Rosa Dolores Rodriguez, who founded the Casa de la Cultura Center in Pajaro, has been helping house-displaced Pajaro residents in hotels since the flooding began. She was around during the flood in 1995 and said the response by federal authorities this time has been limited.
"The FEMA (Federal Emergency Management Agency) trailers were put in place pretty quickly. [Now] FEMA trailers are nowhere to be seen," Rodriguez said.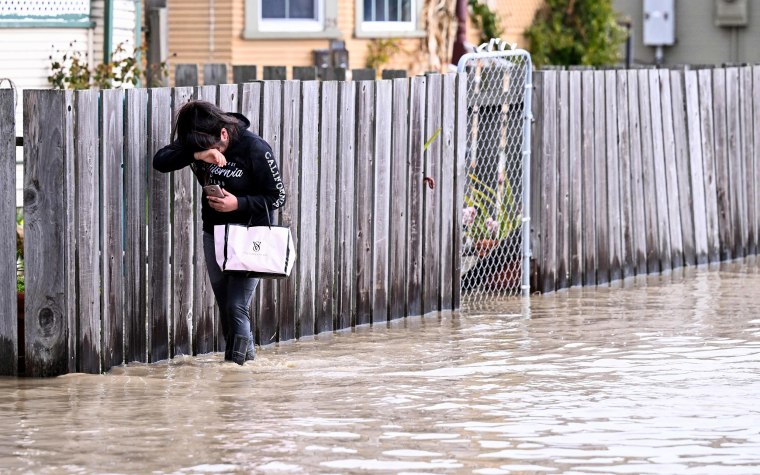 At issue was whether the damages homes in Pajaro were enough to meet the requirement for FEMA assistance.
"People are hurting, small businesses are hurting and we can't even open a local assistance center when the primary help coming from FEMA is going to be absent," said Alejo, the Monterey County supervisor.
On Tuesday, California Gov. Gavin Newsom asked President Joe Biden for federal disaster aid for the state's storm-affected communities, including Pajaro which is located within Monterey County. The request described the damages Pajaro suffered. More than 1700 residents evacuated their homes and more than 200 homes suffered major damages or had been destroyed by the flood. The county's agricultural losses exceed more than $450.5 million, which is a major hit to the local and state economy.
As Urbieta and her family try to clean and salvage items from their home, they've discussed the possibility of relocating in fear of another major flood. 
"Now that this happened, I'm thinking probably remodel the house and then put it on sale. That's what my plan is right now," Urbieta said of her damaged home.
"I'm hoping that doesn't happen again," she said about the levee breach, "but you never know."