"Despacito," the hit song by Luis Fonsi and Daddy Yankee, has officially become the most streamed song in music history just six months after its release — nothing despacito (slow) about that record.
But to those in the know, this does not come as a surprise.
Call it the perfect storm of younger and increasingly Latino music fans, and the fact that this group's streaming consumption is skyrocketing. Industry veteran John Reilly says that mainstream music is coming to embrace an "ever growing" fan base of Latin music stars.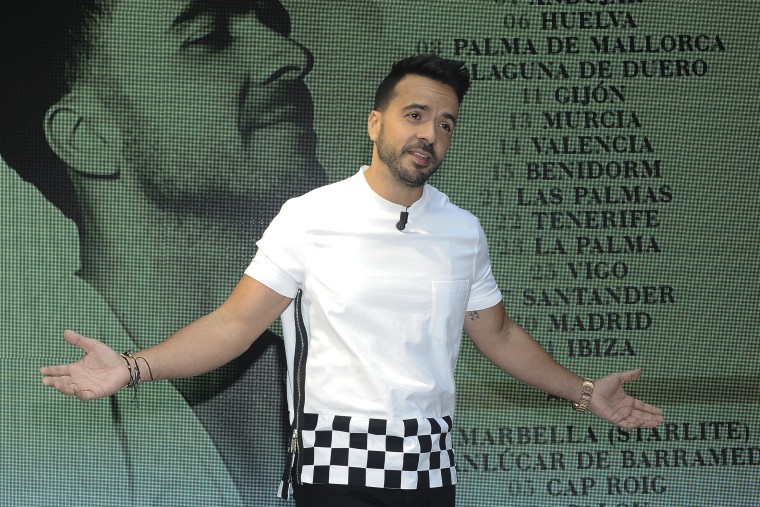 "Despacito is not a song to think of as a one-hit phenomenon," said Reilly, senior vice president of Rogers and Cowan, who has worked with Latin stars such as Juanes, J. Balvin and Ricky Martin. "There's a movement."
Young fans are not only streaming audio, but video, which is also increasing the traction of these Latin tracks. Four of the five top artists on YouTube from June 30-July 6 were Latin, with Luis Fonsi ranking number one.
Reilly said that "Despacito" became a a big hit worldwide before the feature with Justin Bieber, doing 50 to 60 million views on YouTube by its third week of release.
"Despacito," along with the remix that features Bieber, has reached 4.6 billion streams combined across all major music streaming platforms, making it the biggest song of 2017.
The hit song breaks the previous record held by Justin Bieber's "Sorry," which has accumulated 4.38 billion streams since its release. In the last 6 months "Despacito," released under Universal Music Latin Entertainment, has dominated the radio and the charts.
In a statement, Luis Fonsi had this to say about the song's success, "Streaming has made it possible for audiences around the world to connect with the music and has helped my music reach every corner of the earth."
When asked about the songs crossover appeal in an interview with NBC Latino, Fonsi said, "The beautiful thing about it is that "Despacito" is not really an English crossover. It was just another song that the world made a crossover. I didn't really push it, it just kinda went there..."
Related: Despacito: The UnBeliebable Explosion of a Bilingual Song
In addition to the 4.6 billion streams since its January release the song has reached #1 on the charts in 35 different countries around the world, spent 10 consecutive weeks at #1 on the Billboard Hot 100, 9 weeks at #1 on the UK official charts, 17 weeks at #1 in Spain, became the first Spanish song to reach #1 on Spotify's "Global 50" chart, and the music video has been the fastest music video to ever reach 2 billion views.
If by some miracle you've managed to not hear "Despacito" before, check it out below: