To leave or not to leave--that is the question many Puerto Rico residents are mulling as they grapple with the aftershocks of a slumping economy. As they watch family and friends migrate - Puerto Ricans have left for the U.S. mainland in their largest numbers since World War II - there are also many with the financial and professional ability to make the move who are deciding to stay.
"Things are bad now but I believe Puerto Rico has an incredibly bright future," says Pedro Miguel Ortiz Bey, 41, a bilingual attorney and notary public licensed to practice law in Massachusetts.
Citing family and cultural ties and a deep-rooted love of their land, residents like Ortiz Bey express steadfast faith that regardless of the current fiscal troubles Puerto Rico is facing, there are better days ahead.
"Those who are abandoning the island are desperate and feel they don't have any alternatives," says the Guaynabo resident, who is president of the island's professional society of notary publics. While that may be the case for many, Ortiz Bey believes there are still opportunities to be found.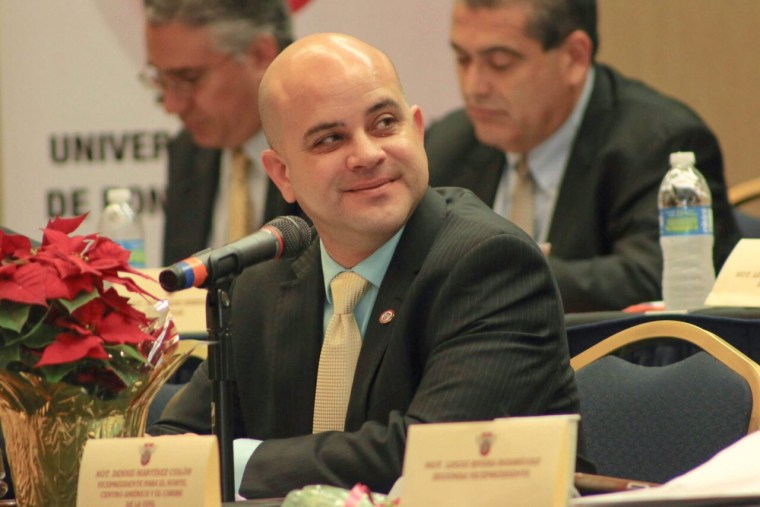 The divorced father of a 13-year old teen says that his daughter and his family are the top reasons why he would not contemplate leaving.
"Family is very important to me," he explains. "I know that I can make more money in the States, but money will never equate the beautiful relationship I have with my daughter or the comfort I feel being around my compatriots, friends, and neighbors," he explains.
Since the economic crisis began business has fallen, Ortiz Bey says, but he has found ways to supplement his income. He works 16-hour days, sometimes seven days a week to expand his law practice to include real estate and other businesses dealings. With a partner, he is also selling and distributing a natural product line.
The financial crisis
Puerto Rico faces a staggering $73 billion in public debt. On May 8th Puerto Rico's governor, Alejandro García Padilla, warned the commonwealth could run out of cash by September unless there was additional funding.
As a U.S. commonwealth and not a state, there are no federal or local laws that allow Puerto Rico to declare bankruptcy and restructure its debt like Detroit did, nor can the island set its own rules since it's not independent. A federal judge recently ruled unconstitutional a local law that attempted to restructure several of the government agencies' debt. The island's government is appealing, and U.S. media outlets such as Bloomberg and the New York Times are urging the U.S. Congress to pass a bill allowing the island to do this, saying time is running out and Puerto Rico's economy is on the brink.
There have been attempts to jumpstart the economy, including Governor Alejandro Garcia Padilla's effort to bring more ultra-wealthy residents to Puerto Rico as a tax-free haven. And currently Puerto Rico is trying to issue more bonds to raise money, but its legislature's defeat of a tax reform bill has spooked some investors, like hedge funds, who were pushing for these measures.
There are several reasons why Puerto Rico's economy is in such serious straits. Apart from the recession, the island took a big hit after the U.S. Congress phased out federal tax incentives (section 936) that had for decades brought many U.S. manufacturers to the island and had provided significant employment and investment. But Puerto Rico has also come under criticism for borrowing large amounts of money as it mismanaged public agencies such as its electric utility.
Making do
According to the Bureau of Labor Statistics, the island's unemployment rate is at 15.5 percent, double that of the US mainland. Monica Morales, 46, a self-employed holistic wellness therapist and mother of two, thinks it's been especially hard for people who worked for companies and now have fewer options.
She has seen neighbors sell or give away everything and leave with suitcases filled with tropical clothes and dreams.
"It's in the air and on everyone's minds," she says. "People talk about leaving more than they do about the weather," she laughs. "They fantasize out loud, at the check-out counters with strangers, bank lines, even while getting massages about where they would go, how they'll make a living-- it's almost like everyone is publicly processing migration en masse."
However, as much as she has seen departures she is also seeing a lot more quedándose y haciendo patria—staying and building a nation. Many of them, she says, are self-employed, including artisans, college educated creatives and other young professionals.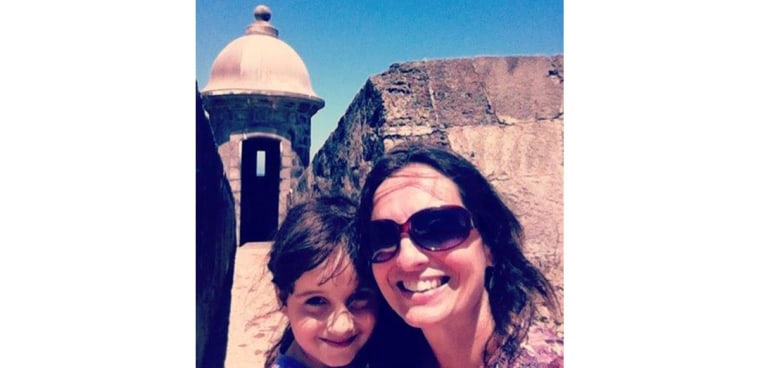 "It's not that it is easy making a living here — but Puerto Ricans are a very resourceful and talented people," says Morales. The Cupey resident, who was born in Germany and raised in New York and San Juan, says the pressure to migrate is constant.
While it's true that the economic collapse has caused historic levels of migration, it has also inspired ingenuity, creativity and hustle for those who are staying. Small tech start-ups are popping up and entrepreneurs are launching pop up stores and shops. And it's not just small businesses which are opening its doors; a new $435 million luxury mall near the airport opened last month to appeal to tourists as well as residents.
The island also has a vigorous underground economy. People are bartering and swapping services for goods, setting up flea markets and running side home businesses, including hair salons, construction services, the selling of consignment clothing and catering services to make ends meet.
Plaza las Americas – the largest mall in the Caribbean – is filled with shoppers, even in the middle of the weekday. Puerto Rico also has a thriving restaurant and bar scene.
Morales knows she could make more money elsewhere in the U.S. mainland, but having lived in Miami and Manhattan, the difficulties of making a decent living are not just a problem in Puerto Rico.
"There are challenges in this economy for sure, there is the high cost of living and the stress of crime, but overall I have a good quality of life that allows me to pick up my kids at school and attend many of their extracurricular activities," she explains.
"There are challenges in this economy for sure, there is the high cost of living and the stress of crime, but overall I have a good quality of life," says one resident. "I also have a strong support network of parents, family and friends."
It's the kind of perk she knows she may not have if she moves, and there is the pull of culture and family. "I also have a strong support network that includes my parents, extended family and friends."
Morales, who supplements her family income by organizing recreational activities for a senior citizen community center, has built a solid clientele which has actually grown in the last few years.
"I would not use the word booming necessarily, but I am busier than ever," she says. "People are taking [better] care of themselves," says the holistic wellness professional.
And while she is not immune to the fantasies of migrating - she goes over a list of pros and cons - the decision is always the same: "I am staying. I want to be part of helping Puerto Rico rebuild."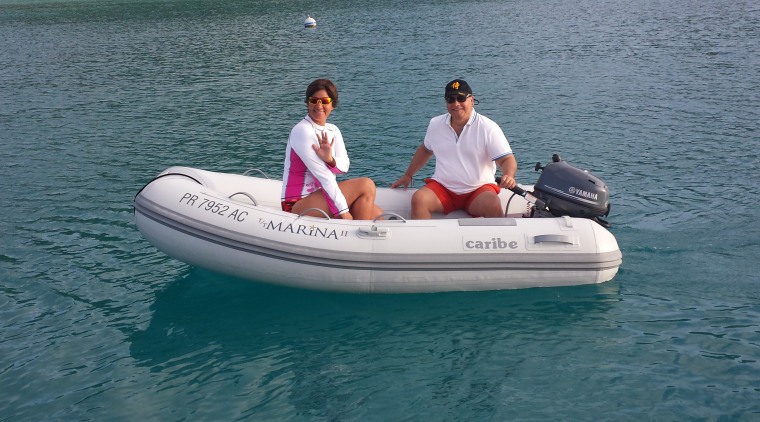 Boomer Paradise
For many Boomers, Puerto Rico is still the perfect retirement place.
Damaris Machado and her husband José Olivencia, a retired couple who live in Isla Verde "with the ocean as their patio," are enchanted by the island's beauty.
"We have good pensions and for now, we are fine," says the 50-year old retired secretary, who was born in the small town of Naguabo. "We have contemplated the idea of moving but we look at this ocean and we can't leave. We really love our tropical island living. We live a simple life of retired baby boomers."
Machado says they are comfortable living on a fixed income. Yet she admits feeling hurt about what is going on, especially when it comes to crime.
"Every time I leave my home, I feel like am playing Russian roulette with my life," she explains. "There are shootings and robberies and it's all over the island, not just in small drug ridden pockets."
However high the crime rate may be, it is not enough of a reason for her and her husband, a labor lawyer who worked for a utility company, to move. Young Puerto Rican entrepreneurs who are taking risks and turning the crisis on its head and opening businesses inspire Machado, she says. She is currently using her free time to help a friend open a school for autistic children.
"There are many movements to keep young people here and since I am retired I can use the time to give back. It's my duty," she says.
"Not ready to say goodbye"
Lawyer and agronomist Juan Miguel Ortiz, 37, has no plans of moving, at least not yet.
"It's not that I am attached—I can leave if offered a better job, but I've been very lucky with jobs here," says the Guaynabo resident, who is single and has no children. "I've had to hustle - in tough times people become more resourceful."
Ortiz says he has worked in sales, in pharmaceuticals as an event coordinator and as an office manager; currently he runs a botanical garden at the university. "People here are not afraid to work. We are a very creative and resilient people."
According to Ortiz, the free gardening and organic farming workshops that he offers are always filled to capacity.
"People are using this hard time to invent new methods of making a living— they are diversifying their talent," he adds.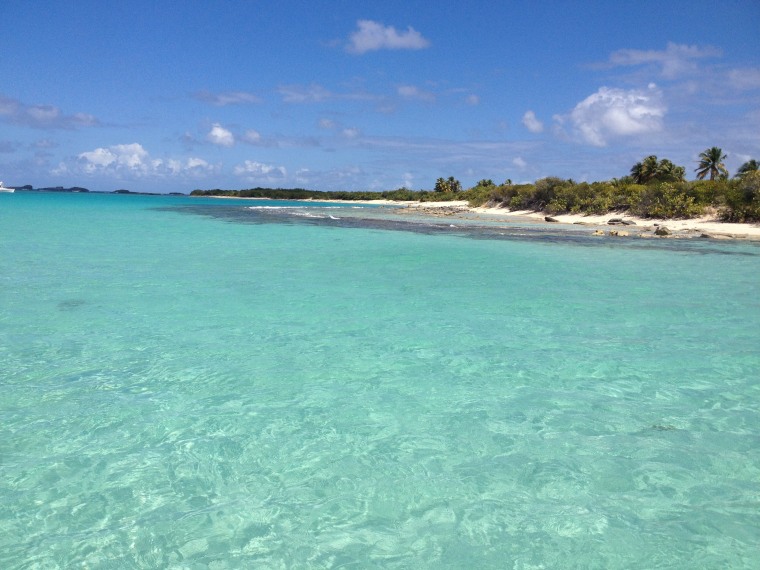 Puerto Ricans like Ortiz Bey say investing in the island is a no brainer.
"A few years ago the Puerto Rico Tourism Department launched a marketing campaign touting that Puerto Rico is a continent. You can find everything here, from rain forests to dry desert forests, from majestic beaches and lush mountains. This island is very, very special," says Ortiz Bey.
Morales agrees. "In the end, it's the everyday small things in life that matter. Last month I went to a full moon midnight drumming dance on the beach, and just yesterday we had the most stunning sunset that my kids and I had to stop and take in."
"This island is so blessed with natural beauty," Morales says. "I am just not ready to say good-bye."