Eduardo Zablah uttered three words on Honduran television that expressed how many felt about the killing of Maria Jose Alvarado, 19, who was recently crowned Miss Honduras and was getting ready to fly to London this week to participate in the Miss World contest.
"I'm completely destroyed," said Zablah, the organizer of Miss Honduras World, "she was like a daughter to me." Zablah said it was still hard to process the tragic events. Alvarado, 19, and her sister, Sofia, 23, went missing on Nov. 13 after they were said to have left a party and gotten into a car without any license plates. Authorities announced Wednesday they had found the bodies of the young women.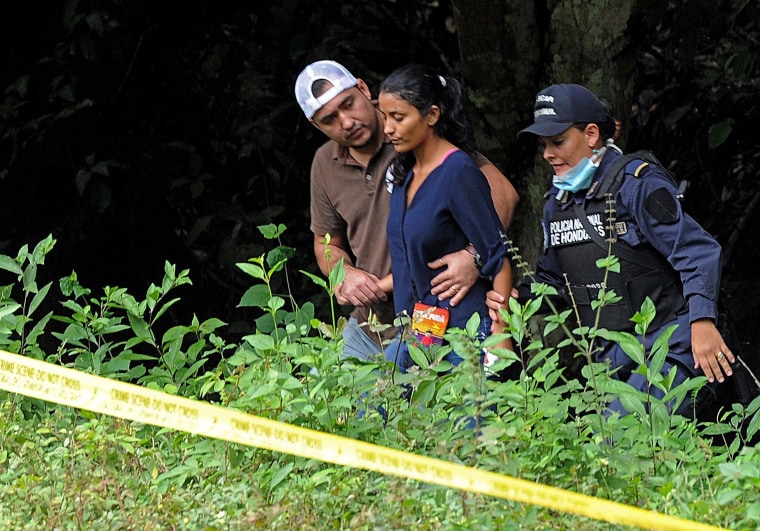 According to Honduran Gen. Ramon Sabillon, Sofia's boyfriend, Plutarco Ruiz, confessed to killing the two young women and led authorities to the bodies, buried in a river bank in an area of Santa Barbara. It was near a spa, La Aguagua, where the sisters had gone to celebrate Ruiz's birthday.
They appeared to have been shot the same night they went missing, according to authorities.
An accomplice told police Ruiz shot Sofia after an argument following accusations she had danced with another man. Ruiz then shot Maria Jose twice in the back as she tried to escape.
In a recent interview the young women's mother, Teresa Muñoz, had pleaded for the release of the sisters. She said Ruiz was responsible for their safety as the boyfriend, and said he seemed nervous the next morning after the women went missing, saying they left party with other people.
"As a mother, one thinks one's children hang out with good friends, but I feel they are not as astute to know who is hanging around them and to have that instinct," said the mother at the time, adding she did not think they were with "good friends."
During the week that the sisters were missing, friends, family and supporters held vigils and called for the young women's release.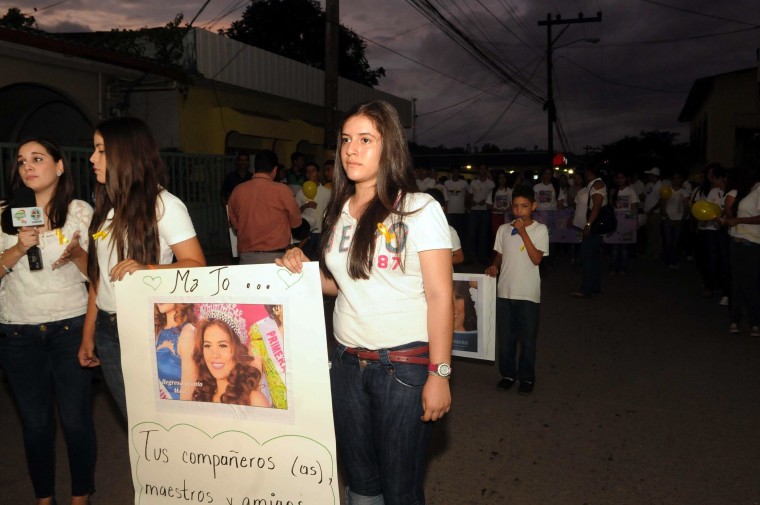 News of Alvarado's death reverberated in the world of beauty contests. "Nobody has a right to take another life," said a tweet from Miss Universe News, also mentioning the death of former Miss Venezuela, actress Monica Spear, who was killed along with her husband while visiting her native country.
Honduras has the world's highest murder rate for a peacetime country, with over 90 killings per 100,000 people. Killings and gang violence - including violence against women and girls - has been one of the main reasons cited by children and teens who have crossed into the U.S. border from Central America in large numbers earlier this year.
Former presidential candidate Salvador Nasralla knew Alvarado; she worked as a model in a game show he hosted. "She was a girl of good principles who fell into a trap, a game with guns, and ended up a victim of a violent system." Nasralla told Hondura's La Prensa he was the one who broke the news to the young women's mother and older sister.
--The Associated Press contributed to this report.