Mornings are busy at a former convent in Detroit's Southwest neighborhood, with people coming and going all day. The large brick building is now a lively community center, in which Esmeralda Torres oversees the activities, welcoming people, answering questions, even translating for non-Spanish speakers.
"Every day is different; it's one thing after another," Torres said. "It's just really busy all day long, which is such a blessing. It makes my day just go a lot faster."
Torres is a community engagement manager for Brilliant Detroit, an organization providing early childhood development and family support programs and resources in seven Detroit neighborhoods.
The Southwest center, which also houses the Brilliant Detroit offices, is the largest and the busiest. The neighborhood is 80 to 90 percent Latino, with most families coming from Mexico. Immigrant families, as well as second and third generation Latinos, participate at the center, where programs are conducted in Spanish.
"I get the privilege of working with all the families, getting them involved and getting them informed of the programming," Torres said. "We're all about getting the resources to our community."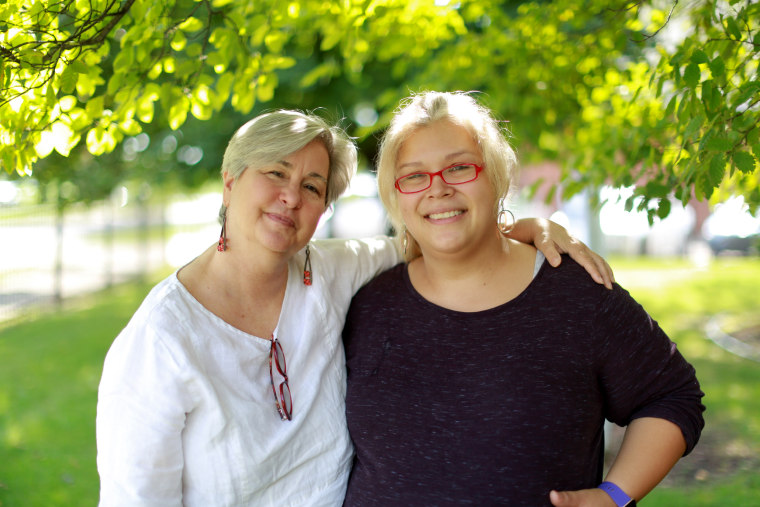 Brilliant Detroit works with high-need neighborhoods, areas with many young families and with a strong community base to build on. Its strategy is to bring families and neighborhood leaders together to discuss the area's needs and what they would like from a center. At the community's invitation, the organization secures a house in the middle of the neighborhood and converts it into a community center.
Originally, Brilliant Detroit served 50 families in one location. Less than four years later, it serves about 4,700 people, with programs and resources provided by 87 partners. By the end of the year, the organization plans to have four more neighborhood centers in operation, for a total of 11.
"We want these locations to be the community's locations. That's why this is working," said CEO Cindy Eggleton, who along with Carolyn and Jim Bellinson co-founded Brilliant Detroit.
With a focus on literacy and language skills, Brilliant Detroit then works with partners who bring resources and services to the different locations, including kindergarten readiness and reading programs, tutoring and GED preparation.
Programs at each center are specific to the community, based on needs and interests, and can range from financial planning to yoga. At Torres' location, these include ESL (English as a second language) classes, as well as popular classes such as sewing, embroidery and gardening. A volunteer teaches traditional Mexican dance.
"It's all under one roof, it's walkable distance, and it builds on this concept that neighbors can help neighbors," Eggleton said.
Brilliant Detroit hires staff for each center from the neighborhoods it serves — locals like Torres, who lives only a couple blocks from the Southwest location she manages. Torres was part of the initial focus group held by Brilliant Detroit in her community and her family was one of the first to participate in the activities offered at the center.
"I would be here rain, shine or storms. I would be the only one here at times. But it was just really such a great thing for my children and for myself, just connecting," Torres said.
Torres started volunteering there, leading classes and activities. And then, when a position opened, she joined the staff.
"It's my second home, it's really been so enriching. A lot of the participants are like family to me, and you connect with them, and you help each other, encourage each other," Torres said.
People are looking for something like this," Eggleton said. "They're looking for a place to belong, and they're looking for a place that's going to help take care of their well being and their education for the whole family."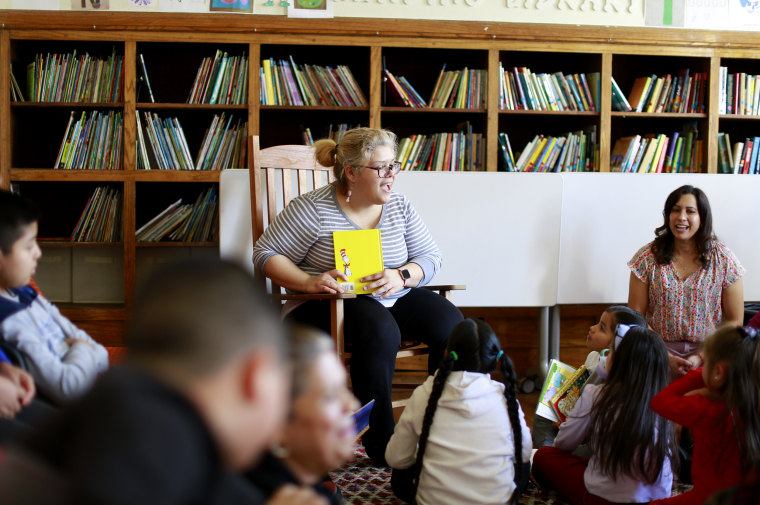 One of the organization's areas of focus is language and literacy development for children under the age of 8. The first three years of a child's life are crucial for brain development, Eggleton said. Several of their programs center on building language between the parent and the child, readying children for school and ensuring that children are reading at grade level by the third grade.
State test assessment scores released in August found that only 11.9 percent of third graders in the Detroit Public Schools Community District passed the reading portion of the Michigan Student Test of Educational Progress, or M-STEP.
Eggleton hopes the community center's programs can make a difference.
"We want to get all the way over the finish line here. And so, that's why we start as early as possible," Eggleton said. "I want anybody who wants to be part of something like this to volunteer, to give of their time, and to learn more, because I believe it's going take all of us to do the kind of level change that is necessary not just in Detroit but nationally."
This story appears as part of coverage for "NBC News Learn Presents: Education Now Detroit," a two-hour live community event supported by the Chan Zuckerberg Initiative. For more information, go to nbcnews.com/learndetroit.
Follow NBC Latino on Facebook, Twitter and Instagram.