WASHINGTON — The Department of Homeland Security is offering to drop the deportation proceedings against the wife of a Special Forces veteran, the veteran's attorney said Friday.
Elia Crawford, wife of retired Sgt. 1st Class Bob Crawford, an Army Ranger who also served with the 7th Special Forces Group, could have been ordered out of the country in a Monday hearing.
But after the case drew publicity, including in the Military Times, which first reported the couples' travails on Thursday, DHS's Office of Chief Counsel contacted the couple's attorney "who offered to dismiss the deportation (removal) proceedings."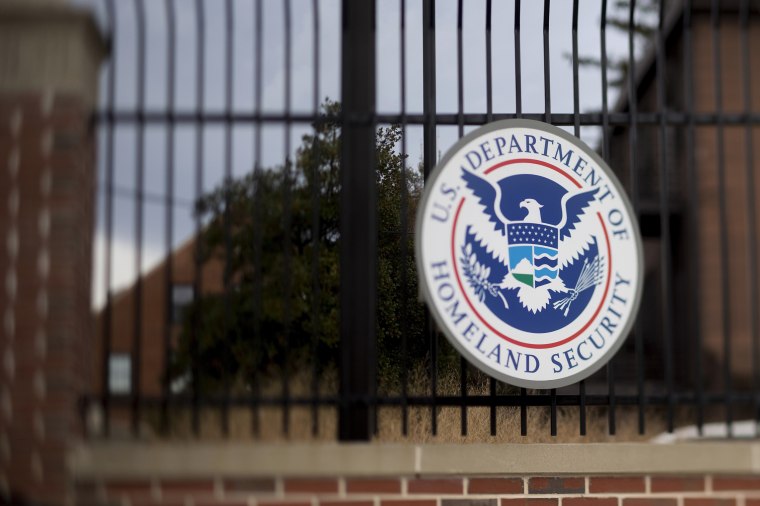 Corona told NBC News the Crawfords are grateful that DHS has agreed to dismiss the deportation proceedings and "hope this will be a benefit to all other military members." Corona had said in a previous statement that it had been a difficult, ongoing battle, "...and we are now at a crossroads that could make or break this family."
If deported, Elia would be sent back to Honduras, where soldiers trained by her husband to conduct anti-narcotics missions against the cartels and criminal organizations operate. This would have made Elia a target, her attorney said.
NBC's phone calls and emails to DHS and Immigration and Customs Enforcement about dropping the case were not returned Friday morning. On Thursday evening, Katie Waldman, DHS spokeswoman, said ICE's attorneys were in contact with Elia's attorneys and were "working to resolve the outstanding issues."
Spouses of military personnel usually are able to use a program known as parole in place that allows them to stay in the U.S. if they are undocumented and seek a green card.
Margaret Stock, an attorney with expertise on the military and immigration, told NBC Thursday that in the past, DHS attorneys usually would agree to reopen and terminate previous deportation orders when they involve family of active duty or reserve military or veterans.
But she told NBC that recently, the U.S. attorney general had told lawyers not to agree to terminate anyone's deportation order.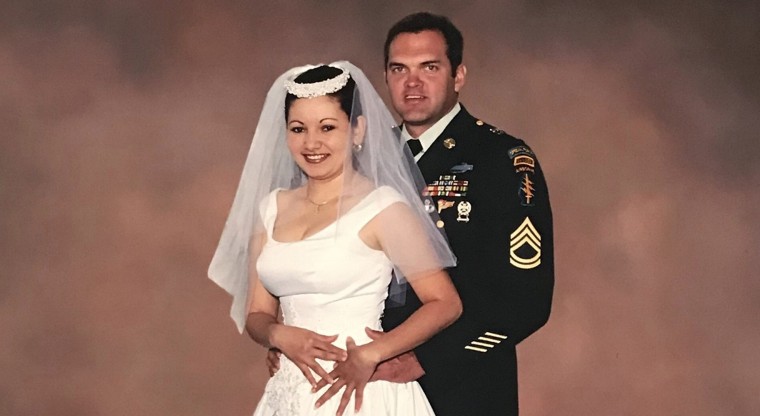 The case underscores the reach of the Trump administration's crackdown on immigrants. Previous administrations have adopted policy and programs specifically for the military, in part to recognize military service and that the armed services benefit when members of the military are not distracted by such issues.
Elia had crossed the border in 1999, when the country at the time was providing temporary protected status for victims of deadly Hurricane Mitch.
She encountered border officials who processed her and gave her paperwork. Not speaking English, Elia said she thought she had a "permiso," or permission, to be in the country. She did not show up for a court date because she was unaware of it and was given a deportation order.
She later went through removal proceedings so she could apply for parole in place. But because of a "tremendous" backlog, it has taken three years since her case was reopened to get preliminary and now a final hearing.
DHS has been considering Elia's request to dismiss her removal for about a year and declined, sending it to the Monday hearing. Corona said she had also requested administrative closure of Elia's case so she could then go to Honduras, even though that would be dangerous for her, and seek a green card through the consulate there. DHS opposed that as well, Corona said.
"It appears to us, myself and immigration attorneys that it has become commonplace and may be a blanket order for DHS to oppose administrative closure," said Corona. "But since DHS had a change of heart, we know DHS will dismiss (the removal)."
If the hearing goes as expected, Elia still has a long road ahead to get a green card, her attorney said. She will first have to apply for parole in place and then seek her green card. But doing so under a Trump administration may be more difficult.
"I think overall, under this administration, there's been a, if you will, "get tough" policy," said Corona. "So it does seem it's been a little bit more difficult to be approved for any type of relief or benefit."