WASHINGTON — Diplomats urged Venezuela on Wednesday to allow humanitarian aid into the country to alleviate an economic crisis that has caused hundreds of thousands of desperate people to flee the crumbling oil state.
At a special meeting of the Organization of American States, member nations described the exodus of Venezuelans to neighboring countries as a migrant crisis "without precedent" in the Western Hemisphere.
Delegates from Mexico, Brazil, Colombia, Peru and the United States called on Venezuelan President Nicolas Maduro to accept food and medical supplies for his country's most vulnerable people and allow international aid groups to work in the country. Maduro has rejected multiple offers made by groups to deliver aid, painting it as part of a plan to destabilize his socialist government.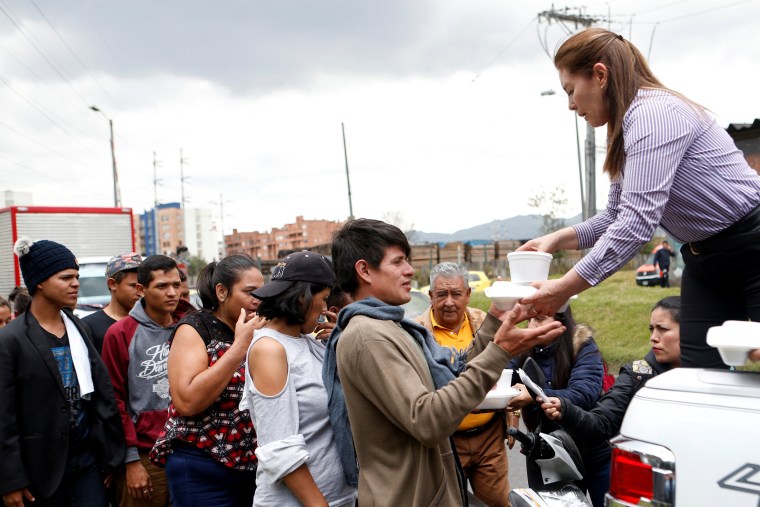 "The situation in Venezuela is not a natural disaster, but is entirely man made," said Alexis Ludwig, the deputy U.S. representative to the OAS. "President Maduro should unconditionally allow international food and medical assistance to reach the neediest in Venezuela."
According to the United Nations, more than 1.6 million Venezuelans have left their homeland since 2015 to escape severe shortages of food and medicine and inflation that the IMF estimates will reach 1 million percent this year. South American countries have said that outflow is putting a strain on their social services and that violence has broken out in some communities between Venezuelan migrants and residents who blame them for unemployment and crime.
OAS secretary general Luis Almagro called on Latin American countries to "share the burden" posed by Venezuelan immigration. He said they should grant legal status to Venezuelan migrants while working to integrate them socially and economically.
The regional group also recommended that member nations take measures aimed at preventing xenophobic attacks.
Member nations urged Venezuela to provide passports and other travel documents to Venezuelan citizens who want to leave. Thousands of Venezuelan migrants are currently travelling throughout South America without passports and keeping track of them has become difficult for authorities.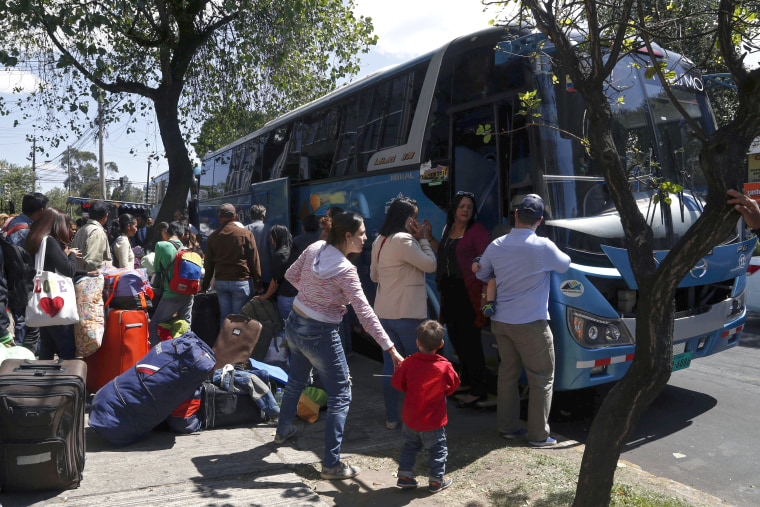 A Venezuelan diplomat at the meeting ignored these requests, saying that the discussion on Venezuela's migrant crisis is part of a U.S.-led plot to justify an invasion of his country.
"They want to depict us as a failed state, that has become a problem for the region," said Samuel Moncada, the Venezuelan ambassador to the OAS. "The OAS has become a forum of aggression toward Venezuela."
Venezuela said in April that it was quitting the OAS, but the process could take up to two years.
In June, OAS members approved a resolution saying that Maduro's re-election was plagued by irregularities and that it had broken with Venezuela's constitutional order.
FOLLOW NBC LATINO ON FACEBOOK, TWITTER AND INSTAGRAM