A Dominican diplomat has accused Pulitzer-prize winning author Junot Díaz of being "anti-Dominican" for his outspoken remarks against the government's actions surrounding Haitian immigrants and Dominicans of Haitian descent. He also revoked an Order of Merit awarded several years ago to the author.
Eduardo Selman, the Consul General of the Dominican Republic in New York, sent a written statement to the Dominican Republic's AlMomento.net. In it he criticized the Dominican-American novelist and author after he joined human rights activists to ask the U.S. Congress for a resolution to condemn the Dominican Republic for their measures against undocumented immigrants. Díaz publicly advocated alongside Haitian writer Edwindge Danticat in Capitol Hill on October 21st, 2015, condemning the mistreatment of Dominicans with Haitian descent.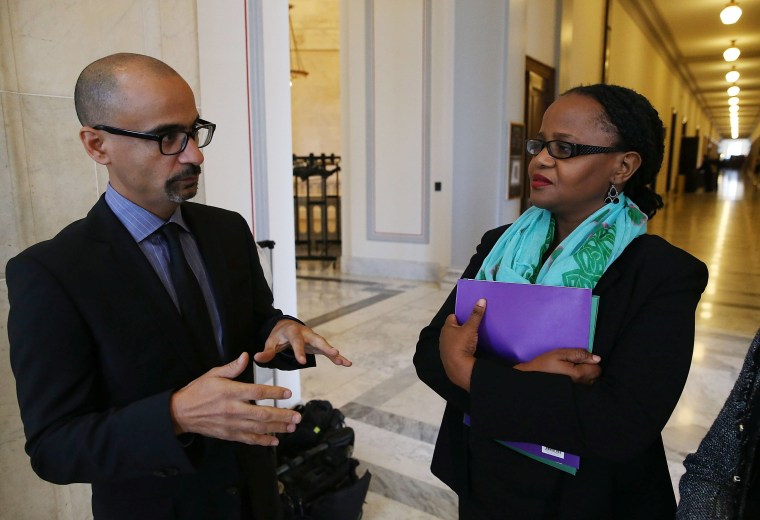 In a Spanish-language statement Selman said: "More than 350,000 foreigners from various countries, not only Haiti, have been able to regularize their residence status or citizenship in the Dominican nation, thanks to President Danilo Medina's determination to accomplish a constitutional ruling of 2013 to the Migration Act of 2004 and the Law 69 of 2014".
Related Article: Thousands Of Haitians Facing Deportation In Dominican Republic
Selman added: "We declare emphatically that the Dominican Republic has acted with transparency to the world in the implementation of the migratory measures and there has been no case of violation of human rights or of statelessness with neither Haitians or any other foreigners, contrary to the suggestion of the writer Junot Díaz, who has demonstrated he is anti-Dominican".
The consul added that he has revoked the Order of Merit Citizen that the Dominican government granted Díaz back in February of 2009. Allegedly, when Díaz was recognized, he did not attend the award presentation nor acknowledged the distinction.
Related Article: Dominican Americans: Views Against, And For, D.R.'s Immigration Policy
Earlier in June, Díaz told a Miami audience that, "there is a state of terror in the Dominican Republic," and criticized the "elite" Dominican media for fanning anti-Haitian sentiments. "The last time something like this happened was Nazi Germany, and yet people are like, shrugging about it," Diaz told Fusion, referring to what he sees as a tepid response from the international community.