A Dominican-American technology entrepreneur is making strides in an industry that sees few Latinos in its ranks. What's more, the young immigrant has created technology that helps U.S. families as well as their relatives in their home countries.
At the recent Money 20/20 Conference in Las Vegas, Regalii CEO Edrizio De La Cruz unveiled his company's new platform, designed to make bill payments more profitable for banks while improving the overall experience for customers. This is building on what the company initially developed — an app that makes it easier for immigrants to send money home to friends and family.
De La Cruz, 35, co-founded Regalii – the name is a play on the Spanish word regalo, which means gift. He started the firm with his partners in 2012, after he graduated from the prestigious Wharton School of Business. Their initial product was an app that consumers could use to send money to family members in other countries from their mobile devices.
RELATED: Regalii: Dominican Entrepreneur's Novel Way to Send Remittances
"What led to starting the company was my own experiences as an immigrant," said De La Cruz. "My family here would send money back to the Dominican Republic to my aunt and my grandma but it was a very tedious, time-consuming process on both ends."
Back then, De La Cruz explained, anyone sending remittances would have to go to a storefront business or a company like Western Union, and the recipient would have to do the same – and then go to their bank to deposit the funds or to stores to pay their bills.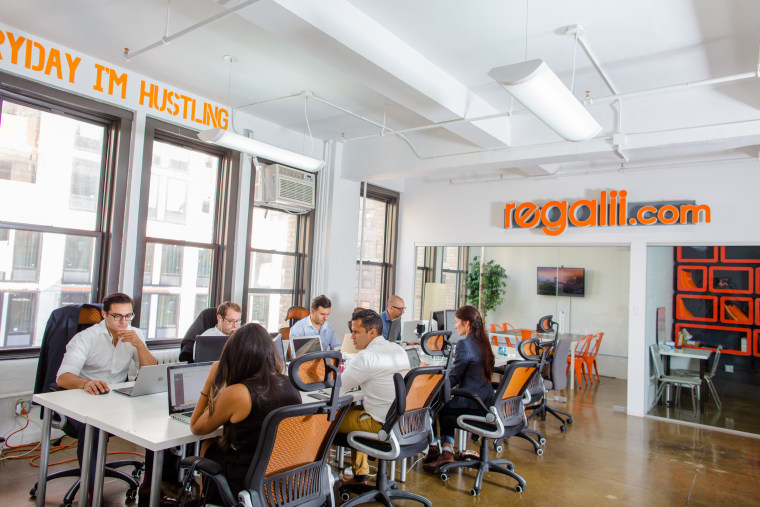 Using Regalii, money transfers can all be managed via smart phones, cutting down on fees and time spent waiting in lines. Even better, money senders can deposit funds directly with the companies that are supposed to receive them, thereby ensuring that the money is spent as intended.
Regalii is now moving beyond the cross-border payments market and into the domestic market. According to De La Cruz, it was Regalii's success with international remittances that led him to see the opportunity in the U.S. domestic bill paying market. The global and domestic bill payments market is a $3 trillion industry.
RELATED: Latinos Teaching Latinos Another Language: Coding
"In the U.S. alone, this is a $2 trillion market," he said.
Regalii's latest product extensions are designed to transform bill payments into a profit center for banks. The company is rolling out Regalii xChange, which enables banks to activate credit cards and recurring payments on day one of approval, without waiting for the cards to arrive in the mail.
RELATED: Hispanic Couple Shares Code Secrets to Get Latinos in Technology
Its other new offering is Regalii xData, which will allow banks to engage with consumers with relevant real-time data. Regalii is currently in 11 countries, working with multiple banking partners, and performing more than six million transactions annually.
More Latinos Needed in Tech Industry
De La Cruz notes that he is concerned about the overall lack of Latinos in the tech industry. "This is something that I am very passionate about. I google 'Latino tech entrepreneurs" and not much comes up," he said. "Latinos are very under-represented in the tech fields, due to a variety of cultural, educational and structural factors. One of my motivations to be successful is to make it easier for the next Latino coming up."
The lack of Latinos in the high tech fields is well documented, and has been reported by multiple outlets, including The New York Times and The Wall Street Journal. Of the roughly 241,000 workers at leading companies like Facebook, Microsoft, Google, and Twitter, only four percent are Latino. A smaller percentage of these Latinos are in senior or leadership roles.
RELATED: Digital Divide Is Narrowing for Latinos: Report
Ron Gonzales, President and CEO of the Hispanic Foundation of Silicon Valley, points out that even these numbers are something of an overstatement. "These figures include all technology company workers, including those who might work in administration or marketing or sales," he said. "So our guesstimate is there are probably one percent of Latinos in high tech companies actually working with technology."
Asked about the low numbers of Latinos in the technology industry, Gonzales said, "Some people, both inside and outside the industry, believe it is a pipeline issue. Others believe it is an interview process issue. I personally believe it is a little bit of both."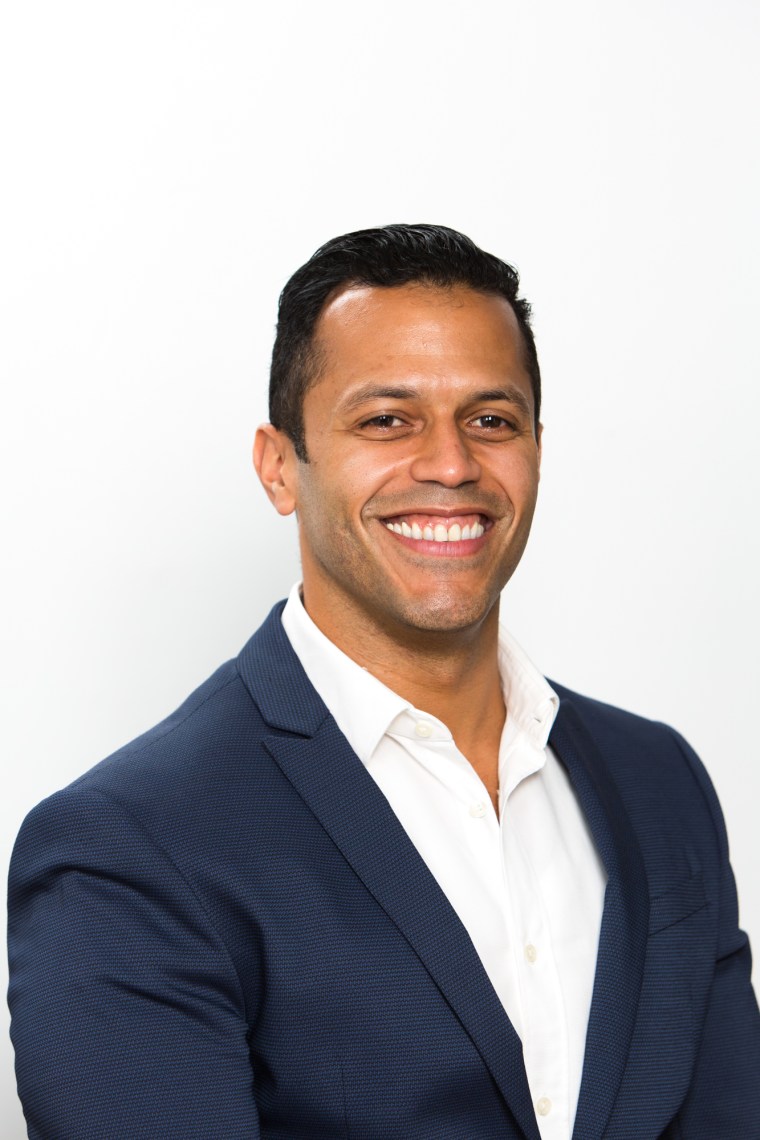 The technology industry, Gonzales said, has to do a better job of recruiting as well as retaining and engaging Latino workers. He says the industry is still in what he termed the "discovery" phase, where they are recognizing their lack of diversity. "But they have not moved on to the second phase of figuring out how to correct the issue."
Regalii's team of financial and technology experts is highly diverse. Still, De La Cruz said he understood, in part, why the lack of diversity persisted in the tech industry.
"Most Latinos do not come from an affluent background. When you grow up in the Heights, The Bronx, East L.A., the ecosystem is not there for you to succeed at this level in the tech field," he stated. "The people who go out and raise money for tech, they have been primed for that; they have been surrounded by that environment."
RELATED: 'Latina Girls Code' Trains, Empowers Young Women for Tech Careers
Although De La Cruz has found his way into a challenging field, he faced stereotypical expectations along the way. "When people who don't interact with our communities think of Latinos or Dominicans, they think of baseball players. I know that I look different from most the people across the table from me," he said. "So I have to be ten times prepared, ten times better than the next person. The first thing I say has to be very eloquent, to shift the perception right away."
De La Cruz is part of an often under-reported trend: the growing impact of successful Latino small business owners. Research from the Stanford Latino Entrepreneurship Initiative (SLEI) shows that Latino-owned small businesses have a significant effect on the U.S. economy. SLEI's State of Latino Entrepreneurship 2015 report found that between 2007 and 2012, the number of Latino-owned businesses grew by 46.9 percent compared to 0.7 percent for non-Latino owned businesses. This suggests that Latinos play an important role in local job creation and economic development.
But many of these companies often remain small, due to lack of access to capital. SLEI found that for 70 percent of Latino entrepreneurs, the most common source of funding was personal savings, followed by credit cards and personal bank loans. A separate 2015 study, reported by Forbes, similarly found that Latino small business owners faced hurdles in securing funding.
RELATED: Young Latino Entrepreneur's Invention Boosts Access to Clean Water
By contrast, Regalii is funded by Andreessen Horowitz, Kapor Capital, Initialized Capital, and other leading technology investors. De La Cruz said that Regalii grew by 300 percent last year, and that the company is putting all profits towards continued growth.
"When we first invested in Regalii, we saw the opportunity to back a startup that saw around corners in the global market that other could not see," said Mitch Kapor of Kapor Capital in a statement. "Perhaps it took an immigrant to see an opportunity to not only serve other immigrants, but all people who are being underserved in a very large market."
Looking ahead, De La Cruz is focused on growing the company and providing opportunities to a new generation of Latino entrepreneurs. "I tell younger people that it is important to surround yourself with a small group that you consider your masterminds, people you strive to be like," he said. "You need feedback; I've learned in my lifetime that it is so hard to go it alone."
"And most of all, you need to give back. If you help others, others will help you," De La Cruz added. "Help for the sake of helping, and it will come back to you in another form."