A large crowd of Dominicans waved flags and expressed their pride Sunday in Cooperstown, New York, as one of their compatriotas, pitcher Pedro Martinez, became the second dominicano inducted into the Baseball Hall of Fame.
"He put our tricolor flag in the highest reaches of baseball," said a proud fan outside the event to Telemundo's Ricardo Villarini.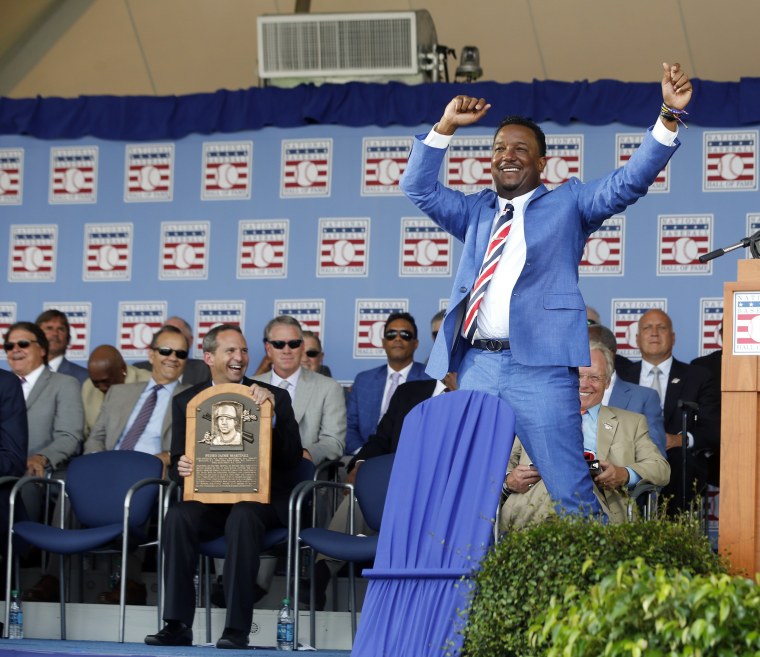 Inside at the ceremony, Martinez spoke with pride in English as well as his native Spanish, danced a little merengue and proudly held the Dominican flag next to Giants great Juan Marichal, who was elected in 1983 and whom Martinez called to the stage
Martinez, who grew up in a humble, one-room house in Santo Domingo, helped the Boston Red Sox break an 86-year-old World Series "curse" and won 117 games during his 7 seasons with the team. At the ceremony, he thanked his brother Ramon, who was a starter with the Dodgers when Martinez was starting out, and called him a second Dad.
On Twitter, hashtags included as #orgullodominicano (#dominican pride) and #todossomosmartinez (we're all martinez).
"We waited 32 years for another Dominican," said Martinez as the crowd erupted in applause. "I hope all Dominicans remember this. I don't think the Dominican Republic will have a better image than me and Marichal on Father's Day (in the Dominican Republic) to be up there."