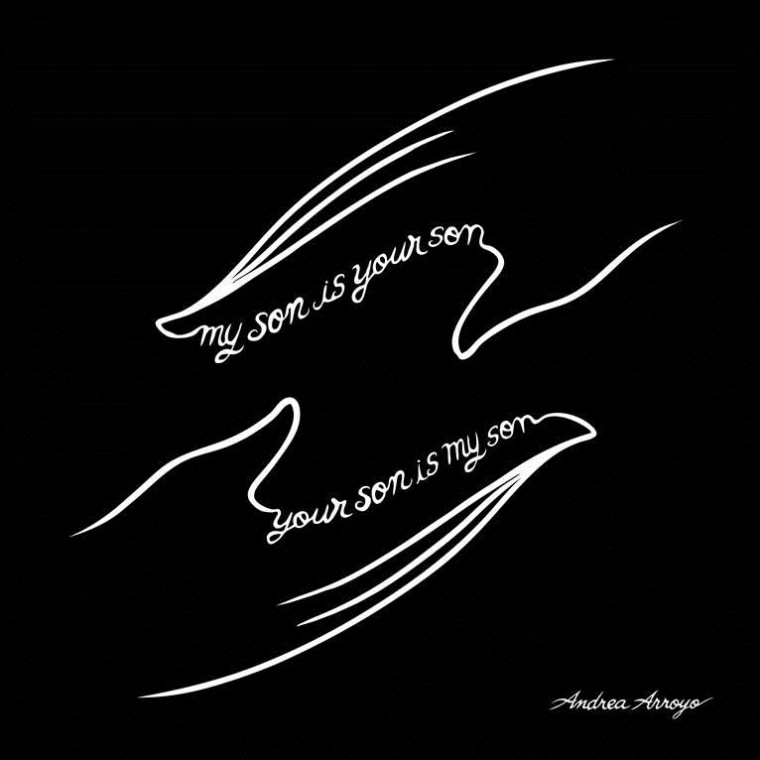 As the parents of 43 missing students protest in front of Mexico's Supreme Court Friday on the 17-month anniversary of their sons' disappearance, a Mexican artist in New York asks Americans to reflect on the ways Mexico and the United States are connected.
"We are all connected with what happens in different places," said Andrea Arroyo in a phone interview with NBC Latino. "We all benefit from the laws and privileges of our governments, and we should also be aware of how those laws and privileges make us complicit in the exploitation of different people around the world."
Arroyo, who is the curator of an art project that honors the disappeared from Mexico and other victims of violence and injustice worldwide, will co-host a round table discussion at the Brooklyn Museum on Saturday, February 27, with Isabel Martinez, an assistant professor at John Jay College of Criminal Justice, about using art to empower people socially and politically.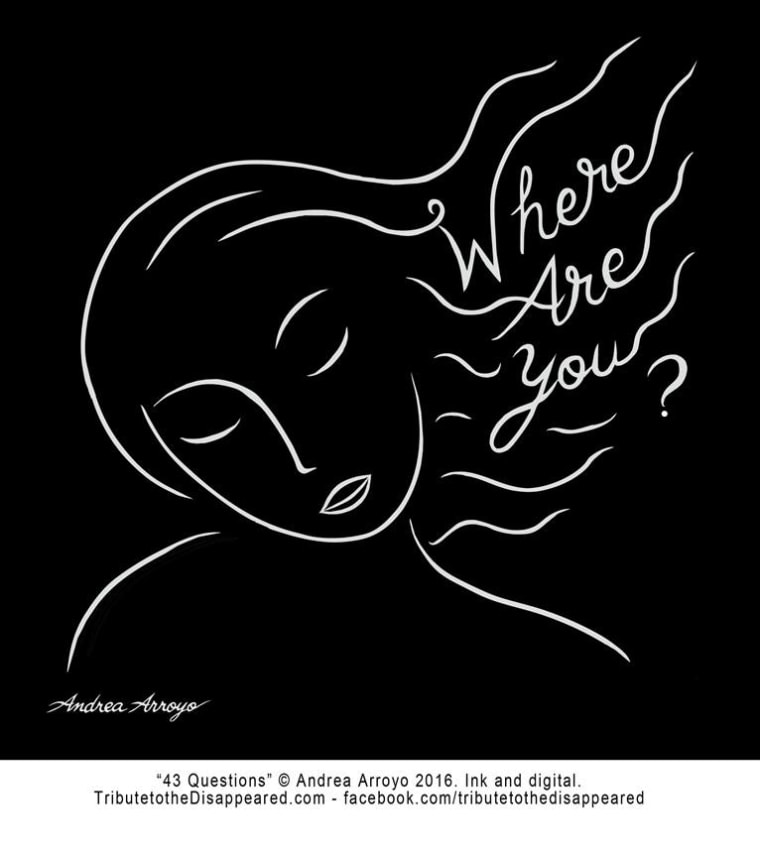 "Today you can do something," Arroyo said, explaining how art can help people express their convictions. "And that something I am doing is putting my brush on paper to contribute with my creativity to the struggle of the Ayotzinapa families and the struggles of other people fighting for justice."
The art project "Tribute to the Disappeared," now features more than 300 artists from all over the world, and was inspired by the AIDS Memorial Quilt, which started in 1987 as a way to document people whose stories were largely neglected.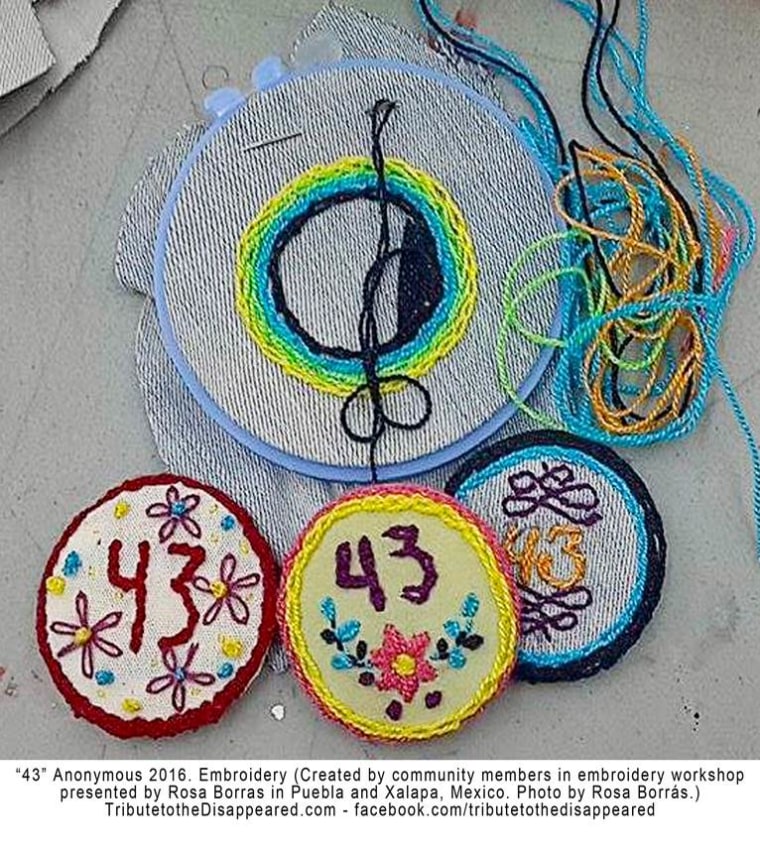 Arroyo explained that when people feel alone, alienated, art has the power to connect them immediately with other perspectives and experiences. And "Tribute to the Disappeared" aims to connect the stories of the 43 Ayotzinapa students who disappeared on September 26, 2014 with the hundreds of women who were murdered in Ciudad Juárez, as well as other communities — including Nigeria, where mass killings have been underreported by the government and the media.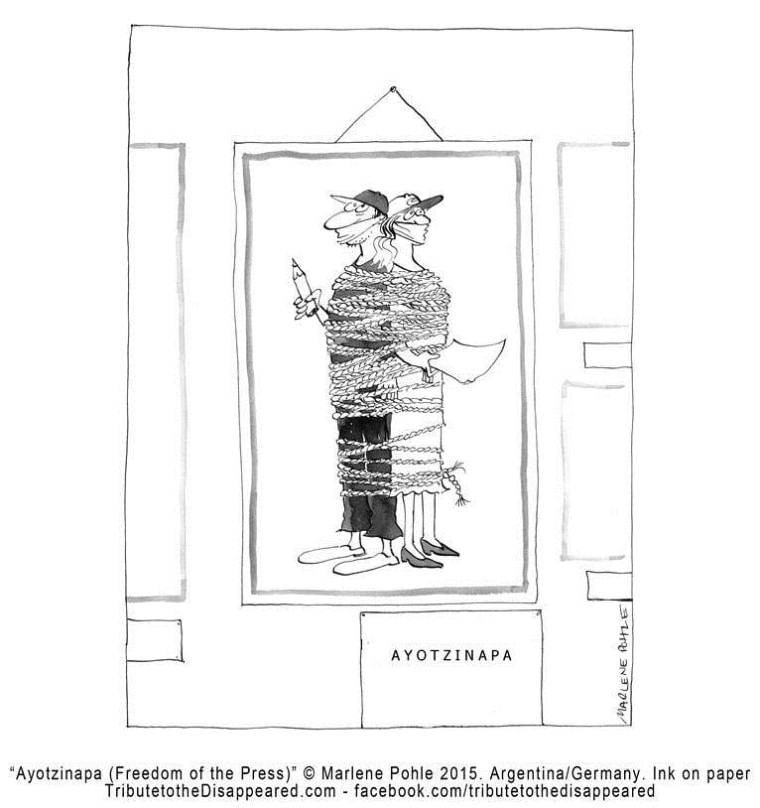 Martinez, who is writing a book about undocumented immigrant youth, also sees connections between the stories of 43 Ayotzinapa students, Michael Brown — an 18-year-old black man who was fatally shot by a white police officer in Ferguson, Missouri — and over 13,000 immigrant youths facing deportation proceedings in New York from 2012-2016.
"If you take a look at the underlying causes of violence against marginalized black and brown youths in the Americas, you will see many connections," said Martinez to NBC News.
The Latin America and Latino studies professor believes that U.S. foreign, trade and domestic drug laws like mandatory minimum sentencing and police profiling have negatively impacted many communities by escalating violence, forcing small farmers out of business, spiking immigration and creating an environment where marginalized youths are targeted with "state-sanctioned violence."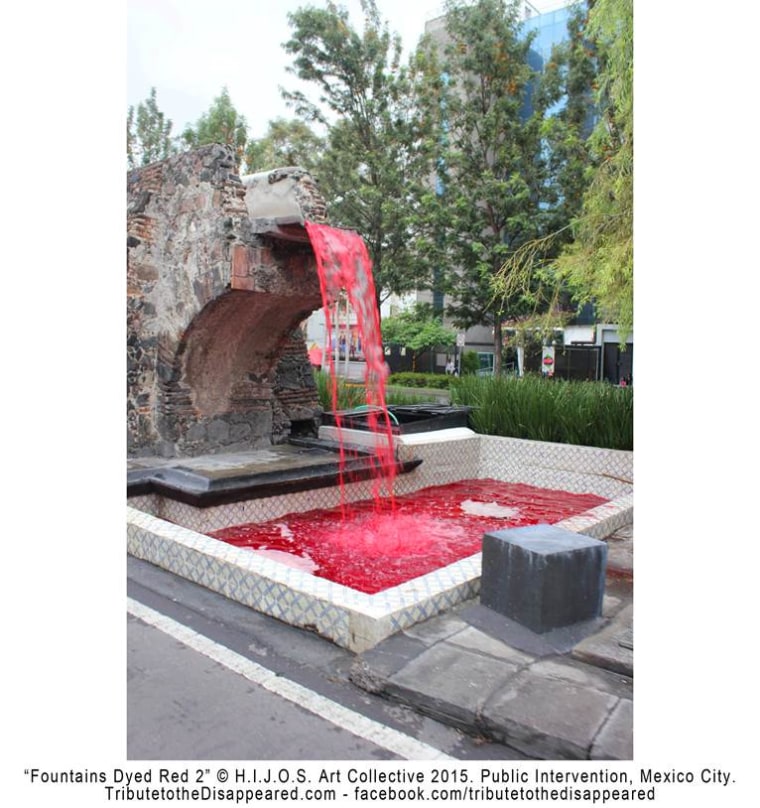 Both Martinez and Arroyo use writing and art to challenge people to push beyond stereotypes about drugs and violence.
"People often say 'Eso pasa en México' ['That happens in Mexico'] when they think about drug trafficking and violence," said Arroyo. "But that doesn't happen in Mexico or South America because people over there are more violent or corrupt. We are part of a larger global system. And what happens in Mexico is connected with what happens in the United States."