Mexican clothing designer Barbara Sanchez-Kane loudly tackled two divisive political issues in her first New York Fashion Week Men's under her own label.
In a video interview with NBC Latino, Sanchez-Kane said her goal was to criticize Pres. Donald Trump and his administration's stance on climate change, while also illustrating the social, economic and environmental effects of the proposed border wall between the U.S. and Mexico.
"Everybody in their own line of work needs to be political nowadays," Sanchez-Kane said. "Don't stay quiet and speak themselves loudly as I do in the clothes."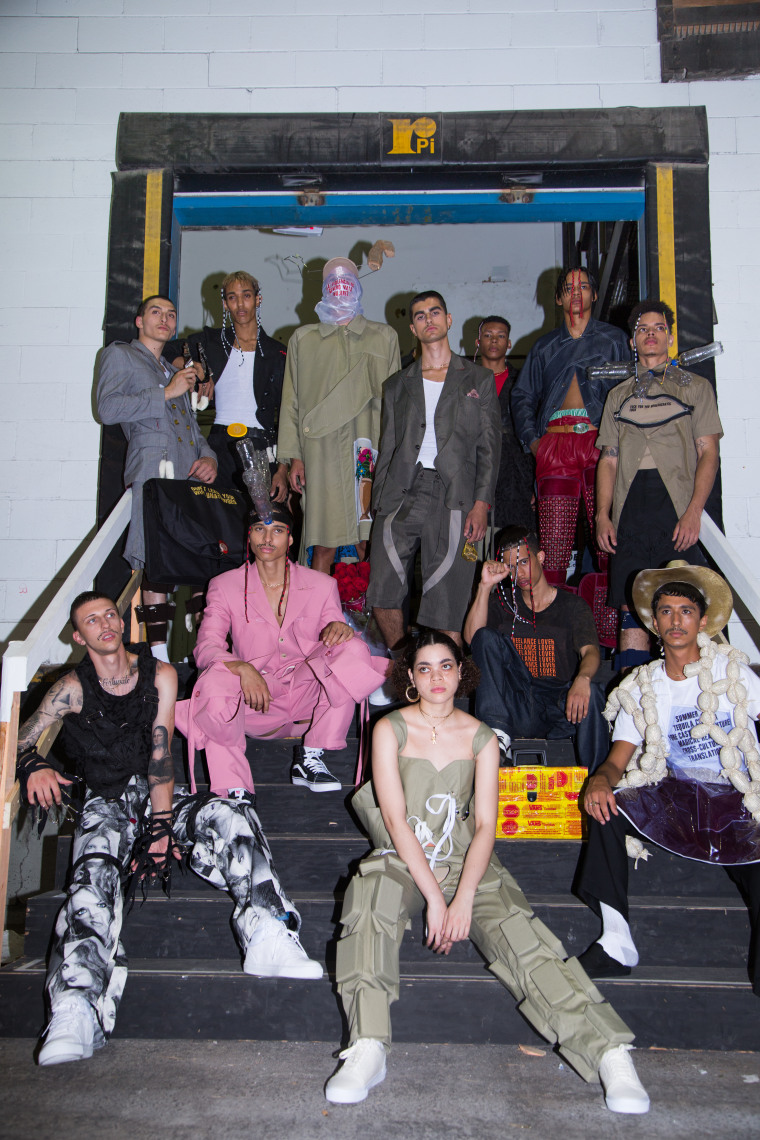 Several models in the show had the words "Alternative Facts" and "Moral Pride" scrawled above their upper lips. Sanchez-Kane then illustrated growing water crises in Latin America and other parts of the world that have been brewing for years by using empty, old water bottles as chokers and helmets for her models.
Click here for NBC Latino's exclusive 360 degree video interview with Barbara Sanchez-Kane.
Brian Latimer is a former producer with NBC Latino and a current producer for Live with Alex Witt on MSNBC.