Growing up, acclaimed author Reyna Grande never dreamed that she might someday become a writer.
"No one ever asked me what I wanted to be," said Grande, reflecting on her hardscrabble childhood. "I didn't think I could become a writer. I hadn't read any books by Latinas. It never really entered my mind that Latinas wrote books, so I never thought that I could write a book."
Not only did Grande go on to write, she's won one the country's most prestigious literary awards and her books are part of common read curriculums throughout the country.
This month, Grande is out with her latest memoir, "A Dream Called Home," the sequel to her earlier memoir, "The Distance Between Us."
Grande was born in Iguala, Mexico, a place infamous as the site of the disappearance of 43 college students in 2014. She was two when her father left for the U.S., followed by her mother several years later. When her father came back for her, Grande entered the country illegally as a child, a harrowing experience she explored in her first memoir.
In "A Dream Called Home," she recounts her path to becoming the first person in her family to graduate college, become a published writer and find her American Dream.
The author of the novels "Dancing With Butterflies" and "Across A Hundred Mountains" — which won the 2007 National Book Award — Grande said that she wrote "A Dream Called Home" for both personal and professional reasons.
"I wanted to share what it's like to grow up undocumented and to always feel caught between these two Mexican and American identities," said Grande. " I wanted people to have an insight into that experience and support immigration reform for our undocumented youth."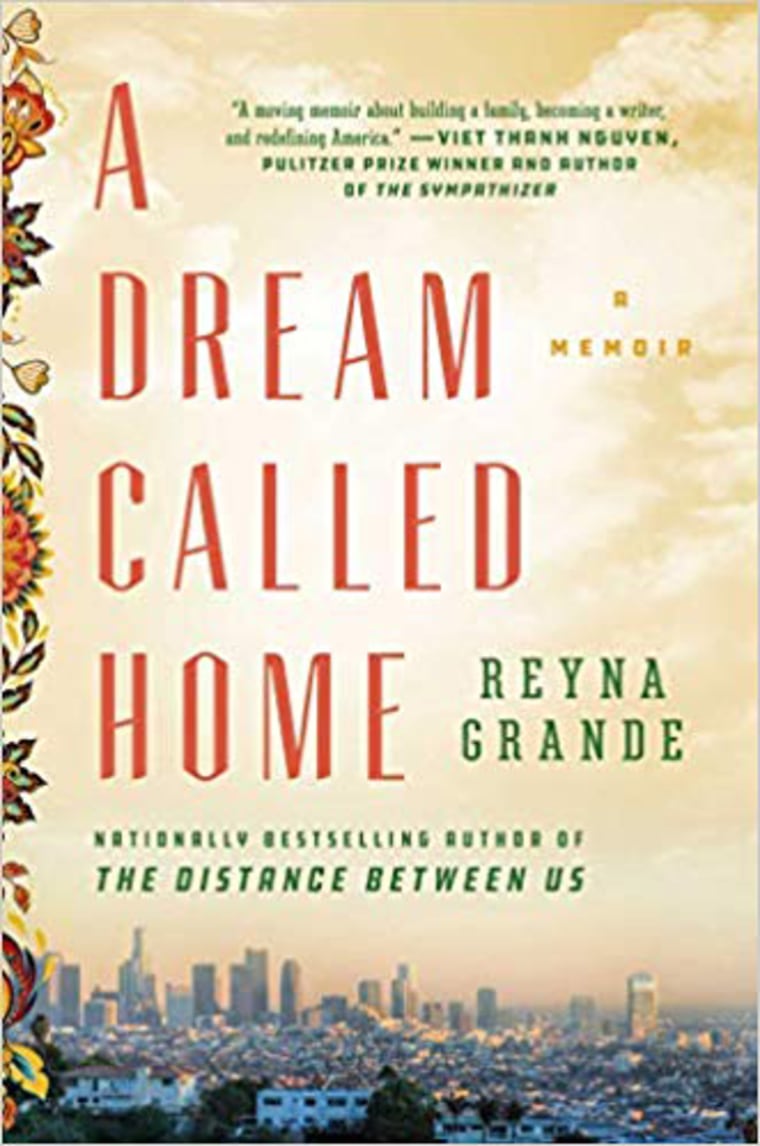 At 13, with a home life marked by an alcoholic father and an absent mother, Grande turned to writing as a lifeline. "Writing was an act of survival," according to Grande.
But this too was a difficult journey.
"As a child immigrant struggling to adapt to the American way of life, I had a hard time finding my experiences reflected in the books given to me by my teachers at school or the librarian at the public library," she writes. Wanting to not feel invisible, Grande wonders, "If I am not in literature, does that mean I don't exist?"
At the University of California, Santa Cruz, Grande struggled with feelings of isolation and alienation as well as with several dysfunctional personal relationships. Straying far from her dream of becoming a writer, she winds up teaching unruly students in South Central Los Angeles.
As her family ties fray, she feels suffocated by loneliness. At one point a single mother, she asks herself, "How did my life come to this?"
Yet in her lowest moments, it was her interest in writing that propelled her forward, allowing her to overcome her immigrant trauma and years of family abuse and betrayal.
Now a married mother of two, Grande is currently in the midst of a national book tour. A reviewer from Publishers Weekly called her new book "an uplifting story of fortitude and resilience," while Kirkus Reviews praised it as a "heartfelt, inspiring, and relevant memoir." Her book is available in a Spanish-language edition as well.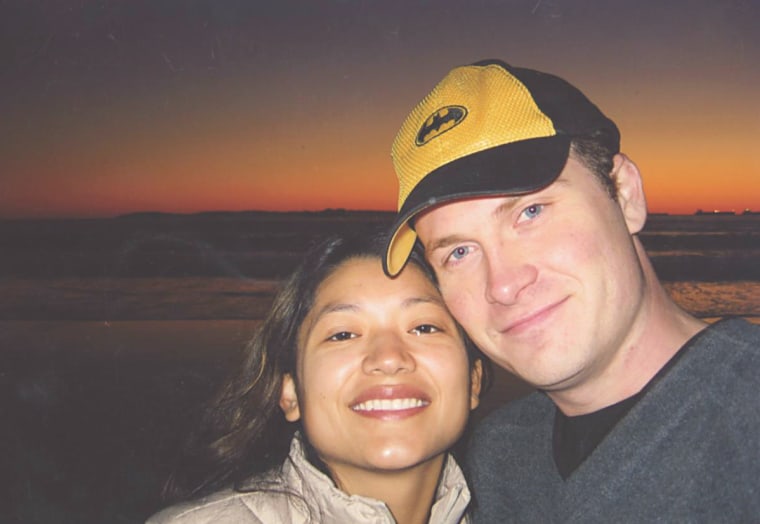 Author Stephanie Elizondo Griest praised Grande's work and accomplishments. "We don't usually hear the voices of the undocumented in this nation because of the fear and the practical difficulties in obtaining fluency," she noted. "To go from learning English and attending college and then to break into Simon & Schuster is exceptional; we don't have many people who do that. I think that she (Grande) is a pioneer – and a riveting storyteller."
"To see a Latina succeeding in the literary world at this moment," Elizondo Griest said, "is a triumph for us all."
A Latina voice, but pain and heartbreak are "universal"
Despite Grande's success – and that of marquee Latino writers like Junot Diaz and Sandra Cisneros – Latinos are still disproportionately under-represented in the publishing industry. In 2016, a study of the publishing workforce found that it was 79 percent white, with Latinos accounting for only 5.5. percent of staff at American publishers. To some observers, this lack of diversity has translated into a lack of Latino authors being published.
In an e-mail, editorial consultant Marcela Landres told NBC News, "Given how demonized Latinos in general and undocumented Latino immigrants in particular are these days, there is arguably a dire need for U.S readers to have a window to see how Latinos live."
An author like Grande, Landres explained, is relevant because undocumented immigrants, especially those who are children, are a newsworthy and controversial topic.
In order for more Latino writers to get published, said Landres, the industry needs more Latino editors. She is hopeful that the field is becoming more inclusive, citing the Representation Matters Mentorship Program, which connects people of color with industry professionals, and We Need Diverse Books, an organization which promotes literature that reflects the lives of all children.
In 2016, Latinx in Publishing launched, with the goal of increasing the numbers of Latinos in the publishing industry as well as highlighting books for, by, and about Latinx people. According to Saraciea J. Fennell, who directs publicity and outreach for the group, one major hurdle for Latino writers is gaining access to the industry.
"Sometimes when editors are being pitched, they often see Latino stories as non-universal, and say they can't market them," said Fennell. "That is not true. We all share pain and heartbreak, but there is a huge gap (with editors). The disconnect is there."
Many aspiring Latino writers lack representation, which means that they are out of the pipeline for mainstream success. And for Latino writers who do not focus on immigration and identity stories, it can be even harder to achieve recognition.
Though there are more publishers and editors looking for Latino writers now, Fennell said, there are many voices, such as Afro-Latinos and Central Americans, who are still largely overlooked. "The process is improving, but it hasn't moved very far."
For her part, author Grande said that she advises aspiring and younger writers to study the industry carefully. "I always say you need to study the business of writing as much as study the craft. It is not enough to know how to write a story; you need to know how to sell it."
Having struggled for years to reconcile her Mexican and American identities, Grande these days is comfortable in both worlds.
"I feel that I have learned to live within that in-between space, and make that my home. I think I have stopped wanting to be fully accepted in either culture," she reflected.
"I know how to rotate in and out of both cultures and not feel like an outsider," Reyna added. "I've learned to live in that middle space."
Raul A. Reyes is an NBC Latino contributor. Follow him on Twitter at @RaulAReyes, and on Instagram at @raulareyes1.