At least seven LGBTQ couples who traveled through Mexico with the migrant caravan commemorated their love during a symbolic mass-wedding celebration in the border town of Tijuana.
Guatemalan Pedro Nehemias Pastor and Honduran Erick Alexander Durán were one of the couples who partook in the ceremony.
"This is really a dream come true, because you don't see this in our home countries and this is something that we've always wanted to do, and today we had the opportunity to do so. I'm very happy," Nehemias Pastor said in Spanish.
Several Mexican states such as Baja California, where Tijuana is located, recognize same sex marriages after the Mexico's Supreme Court ruled in 2015 that state bans on marriage equality were unconstitutional.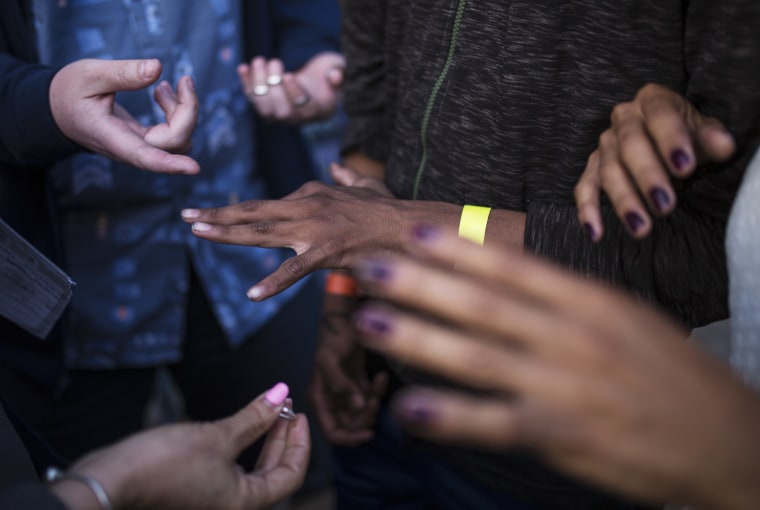 "This is an act of justice," said Hugo Córdoba, one of the three officiants from a Unitarian Universalist church delegation who married the couples on Saturday. "The dream of marrying is an illusion for most of them. We are helping them make this a reality."
LGBTQ migrants have been fleeing their homes in Central America for years, mostly due to the disproportionate violence they face living in the Northern Triangle of Central America.
The countries of the Northern Triangle of Central America, El Salvador, Guatemala and Honduras, already deal with the highest levels of violence worldwide. Their murder rates are three to eight times over what the World Health Organization considers to be epidemic levels.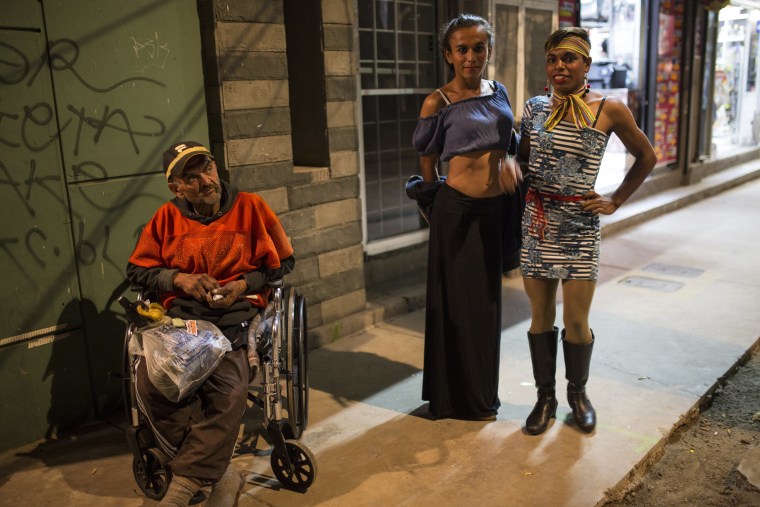 The World Health Organization considers a rate of 10 murders per 100,000 inhabitants to be an epidemic level. In 2016, El Salvador saw a murder rate of 81 per 100,000 inhabitants. In Honduras, it was 59 per 100,000 and 27 per 100,000 in Guatemala, according to Amnesty International.
"Lesbian, Gay , Bisexual, Transgender and Intersex people (LGBTI) are particularly exposed to violence in the Northern Triangle countries," said Amnesty International in a report. "This is related intrinsically to the multiple forms of discrimination that LGBTI people face in the different spheres of their family and working life, as part of society more widely and institutionally."
Roughly 80 LGBTQ people and children from Honduras, Nicaragua, El Salvador and Guatemala arrived to Tijuana this past weekend, alongside thousands of other Central American migrants who were also part of the caravan.
"We decided to join them [the migrant caravan] because there's a lot of discrimination and a lot of poverty in our towns," said Durán in Spanish.
Like many of the people in the caravan who traveled more than 2,000 miles to the U.S.-Mexico border, Durán and Nehemias Pastor who have been in a relationship for about three years hope to get asylum in the U.S.
Migrants could spend months waiting for their asylum cases to be heard and processed if approved.
FOLLOW NBC LATINO ON FACEBOOK, TWITTER AND INSTAGRAM.