WASHINGTON — Homeland Security Secretary Kirsten Nielsen was in New Mexico last week looking at border wall construction efforts and meeting with local sheriffs about enforcement. At the same time, the administration has cracked down on immigration enforcement and increased deportations, part of Pres. Donald Trump's pledge during the campaign trail for tougher immigration measures.
As part of his push, Trump announced last year he would end DACA (Deferred Action for Childhood Arrivals), the Obama administration program that allowed young undocumented immigrants brought to the U.S. as children to apply to work and study without fear of deportation, which changed lives and opened opportunities.
Trump's March 2018 deadline has come and gone while courts have temporarily blocked the administration from ending the program. For the young immigrants known as DREAMers who have DACA status, they're living with a mixture of emotions: fear, anxiety and anger.
But they also have showed a will to continue to fight to stay in the country — in fact, mobilizing years before in a 1,500 mile walk from Florida to Washington hoping to persuade Pres. Obama to take action. The result of that mobilization and efforts was what led to DACA.
Into the current hyper-focused climate on immigration comes a new book that looks at the issue from the eyes of some of those young immigrants, "The Making of a Dream: How a Group of Young Undocumented Immigrants Helped Change it Mean to Be American. "
Author Laura Wides-Muñoz, a journalist who has been covering immigration issues for more than ten years, said she felt inspired by the young immigrants, who represent a characteristic prevalent in the United States — that of Americans taking matters into their hands to achieve their goals.
"I saw something in them that is just so American, a mix of a little bravado, earnestness, and desire to live their lives as part of this country, and I wanted to tell a deeper story," Wides-Muñoz told NBC News.
It was a risk for the "DREAMers" to "come out" about their lack of legal status, but that sparked a national movement and helped shift public opinion on the plight of these nearly 800,000 young immigrants.
"Hopefully the book will be used to start real conversations," said Wides-Munoz.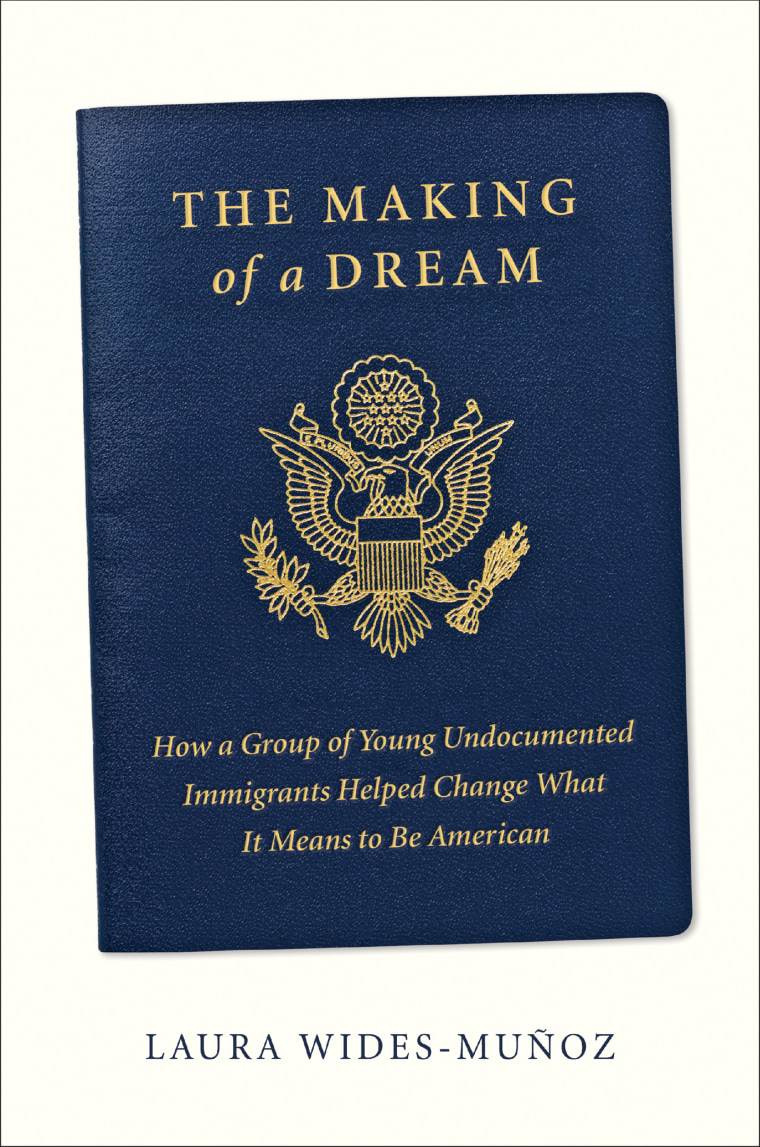 One of the young immigrants profiled is Isabel Sousa-Rodríguez, who is originally from Colombia and arrived to the U.S. as an undocumented six-year-old. One of the founders of the national Trail of Dreams mobilization in 2010, she grew up in Miami and decided to become involved in immigrant rights work after seeing some of her family members be deported.
"There's this wound that never heals. We still have a long way to go. I feel like I experience PTSD of what it was like to grow up as an undocumented immigrant, feeling marginalized," she told NBC News.
"Every time that I see people getting detained, getting threatened, when immigrants are demonized because of where they were born, that very much still deeply hurts me on a personal level. I refuse to believe that it's normal," she said.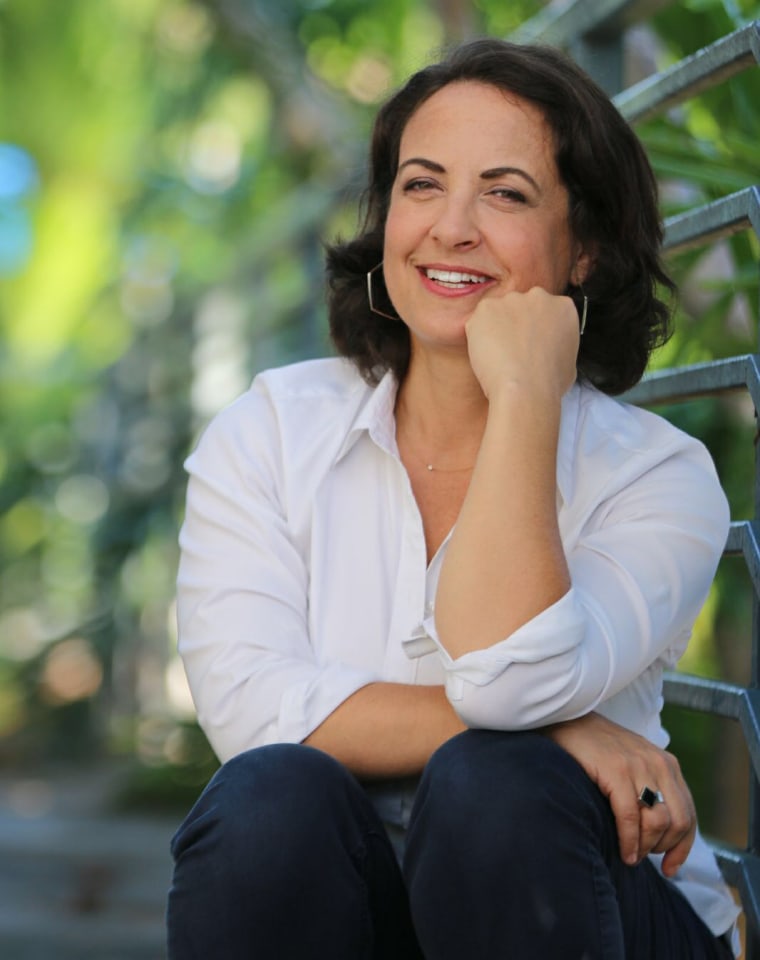 The book looks at how young immigrants like Sousa-Rodríguez, who participated in that walk and other initiatives, take a chance by revealing their undocumented status in order to push for changes to U.S. immigration policy and to change what others may think of them.
Hareth Andrade Ayala, 24, profiled in the book, said she is actually "past fear" at this point. "I understand what my role is as a person who wants to become a U.S. citizen and who is fighting for that. I'm less scared...I'm going to keep fighting regardless of what happens," said the native of Bolivia, who arrived in the United States at the age of eight and only found out about her undocumented status when she was applying to college and asked about financial aid, only to be told she didn't qualify because she wasn't a citizen.
As a DACA recipient, she did manage to obtain financial aid from Trinity University in Washington, D.C., graduating with honors. She is currently involved in immigrant rights work.
Her sister Claudia, 13, is the only citizen in her family and says she can't help but worry. "I worry that with Trump saying all that he is saying, that one day my whole family will disappear, and that I'll end up in foster care. It's very hard and it would be a very lonely experience without my family."
Wides-Muñoz hopes that by telling stories through the eyes of young immigrants about one of the most contentious issues gripping the country today, it helps to rethink and reshape U.S. policy toward immigration, including an economic argument — young immigrants allowed to work and study contribute more to the economy through higher taxes.
Moreover, thousands of young immigrants know no other country but the United States as a home and consider themselves full-blooded Americans.
Jonathan Jayes-Green, co-founder and director of the UndocuBlack Network, is a native of Panama and a DACA recipient. "This is about fighting for a solution that includes all of us. We can't afford to wait."