For a younger generation of Hollywood actors, 55-year-old actress Elizabeth Peña was a trailblazer, and news of her death on Wednesday elicited tributes on her talented and decades-long career.
Eva Longoria tweeted that she had paved the way for so many, and America Ferrera and Zoe Saldana both said their hearts were broken. Variety called her the "gutsiest, most underrated" Latina actress.
And for those who followed Peña's career from her debut in "El Super" to her hilarious role in "Modern Family," it was important to point out what she had achieved, and what she represented.
"To me Elizabeth Peña was the All American girl," said Felix Sánchez, chairman of the National Hispanic Foundation For the Arts, to NBC News. "Not the Latina American Girl, but the girl next door with the charming smile, and the pretty look. And that was a unique space to occupy on the Latino landscape," he said, adding that she stood out in every film she was in, which is not the case for every actor.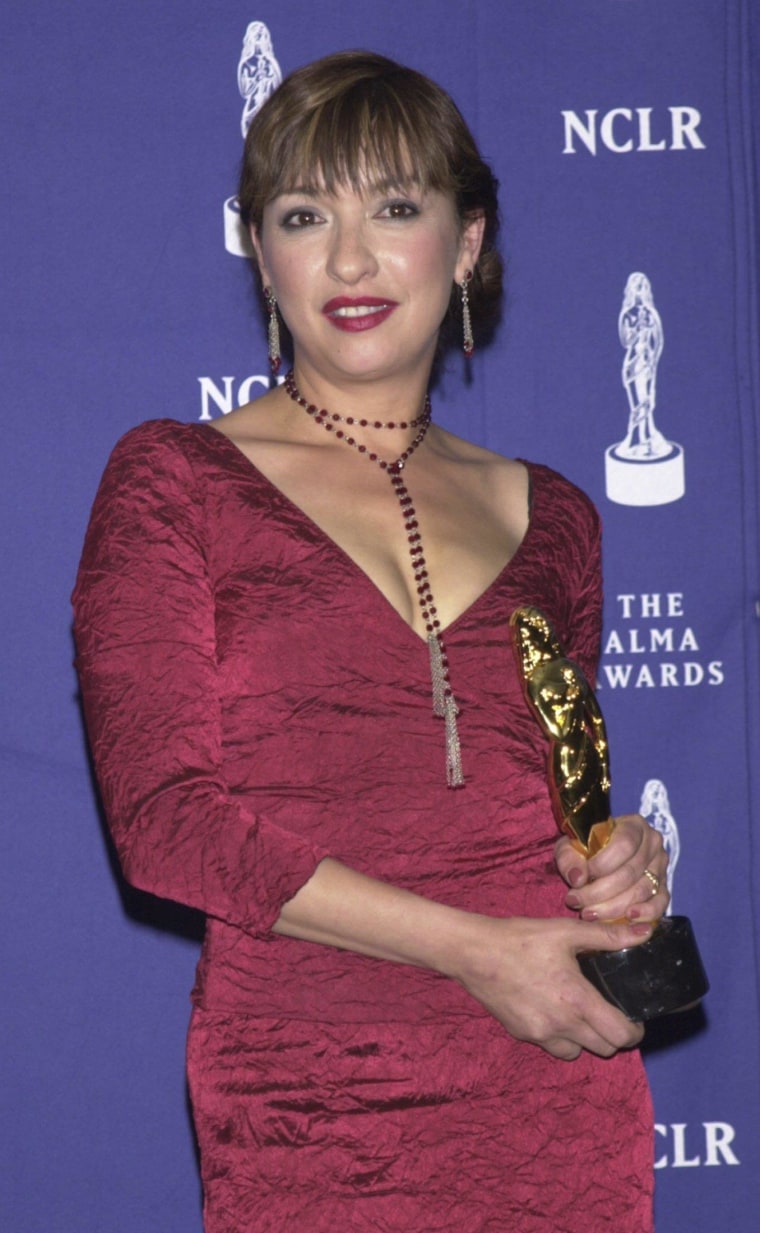 Dennis Leoni directed Peña on Showtime's Resurrection Boulevard, in which she played family matriarch Beatriz "Bibi" Corrales in a story about three generations of boxers.
"Bibi was modeled after my mother's friends, strong unbridled and tough women that had a really tough sense of who they were and what wanted they out of life," said Leoni. "Elizabeth embodies that kind of person, and I just loved her dearly," said the director to NBC.
Off the set, said Leoni, the Cuban American actress liked to have fun. "I remember the last time we were together, we were in my backyard, and all we did was laugh, all night long " said Leoni. "She was very dedicated to her family; she loved her children tremendously. She loved life and lived it to its fullest. I just loved being around her."
--Sandra Lilley