Andy Canales is the founding executive director of Greater Houston's Latinos for Education, an organization that works toward increasing Latino representation on the boards of nonprofit educational entities.
For Canales, whose parents emigrated from Central America in the early 1980s, his background defined his calling. In middle school, he attended one of the lowest-performing public schools in Los Angeles. Though he was able to succeed academically, he knows the road is hard for many students and works to provide experienced Hispanics in organizations that can advocate for these children and teens.
As the son of immigrant parents from El Salvador, what do you remember the most about your childhood?
During the summers, my mom and I cleaned houses in the wealthy neighborhoods of Los Angeles, including Beverly Hills, Malibu, Bel-Air and Santa Monica. My mom didn't know how to drive and didn't own a car, so we took multiple buses to these areas. I was quite shocked at the disparity I witnessed: The homes I cleaned had children's books; the neighborhoods felt safe; these homes were spacious and beautiful. I realized at an early age that I was starting life at a disadvantage.
How was your experience in the public school system?
When my parents saved enough money to buy a home, they didn't know I would be zoned to one of the worst-performing middle schools in the district. When I realized that, I arranged a meeting with a principal at one of the best performing middle schools nearby. My mom and I begged to be let into his school. I'll never forget that moment: The principal, with tears in his eyes seeing how desperate we were to access quality education, said there was nothing he could do and turned us away. I then attended the middle school I was zoned to and fell further behind academically.
How did you manage to transfer to the schools that eventually led you to graduate with two degrees from Pepperdine University?
I applied and got accepted to a STEM magnet high school in the district. I entered high school academically behind, but I came across caring teachers who helped place me on the path to college.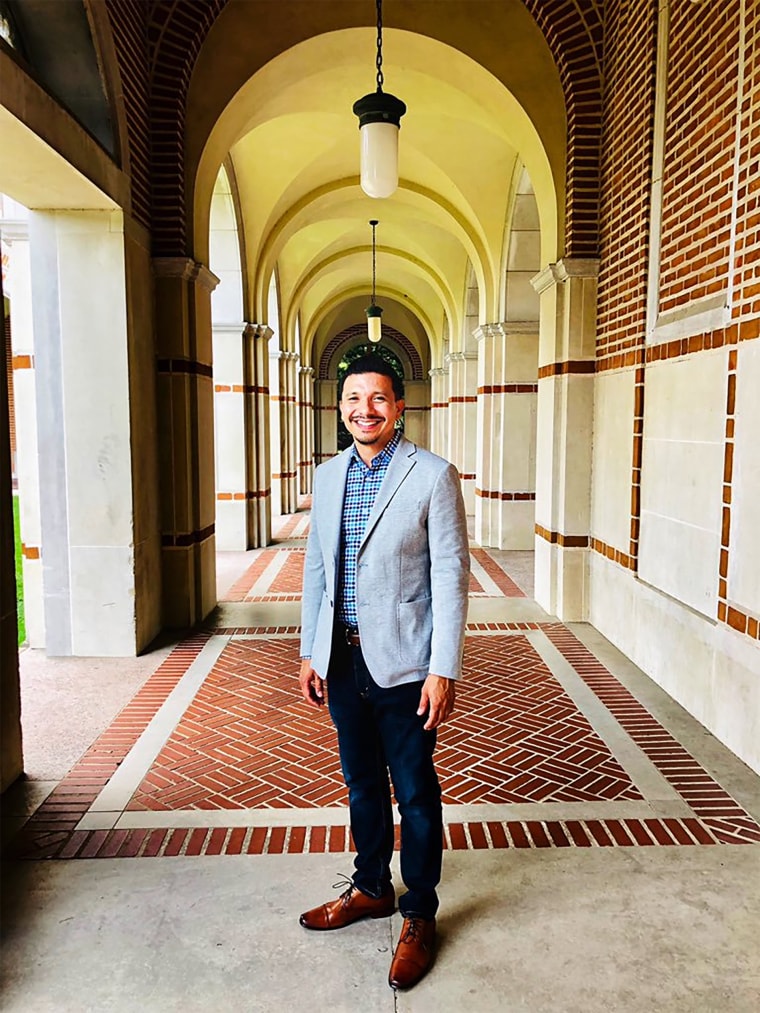 What made you become aware of the lack of Latinos in leadership positions in educational entities?
I've worked in the education sector as a teacher, corporate philanthropy manager and nonprofit director. In almost all of these spaces, I've often been the only Latino who shares the experience many of our students experience as children of immigrants. I saw firsthand the lack of representation in education. Fortunately, I had mentors along the way who saw the potential in me and developed my leadership path.
Was that the spark that gave birth to Latinos for Education?
Even though I grew up in one of the most diverse cities in the world, I don't remember ever having a single male Latino teacher. This lack of representation doesn't help our kids. Children benefit from having leaders with a shared experience, and we have to do more to empower Latino leaders to enter places of influence in the education sector. I'm passionate about Latinos for Education because the organization is intentionally cultivating Latino leadership and not leaving increasing diversity in education up to chance. We're purposely creating programs that will develop a pipeline of Latino leaders that already exists but is currently untapped.
How is Latinos in Education increasing representation on boards of directors/trustees?
One of our programs, called the Latino Board Fellowship, develops and trains eight to 10 Latino leaders every year on education nonprofit board leadership. We then strategically match each Latino Board fellow with a nonprofit education organization that wants Latino talent on their board.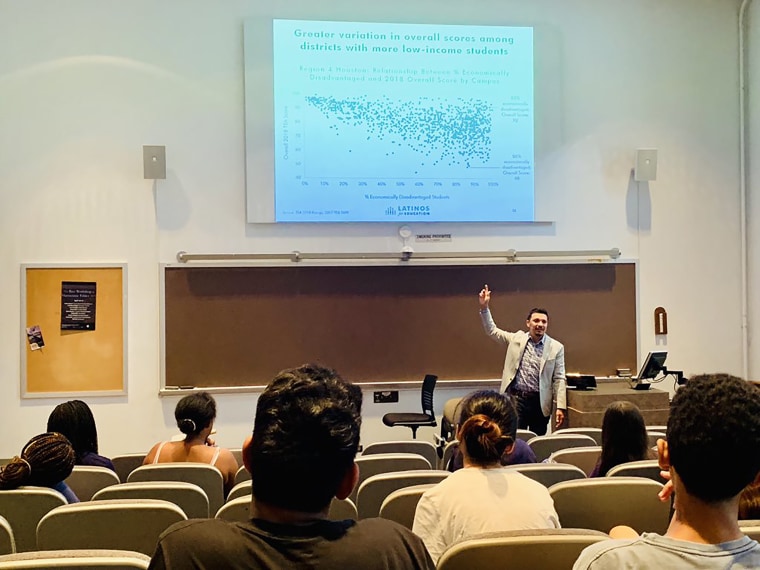 What is the overall statement you want to make with Latinos for Education?
That, if our state (Texas) — and our region — is to remain prosperous, we have to improve education for all children, including Latino children. Now more than ever, we need more Latino education leaders serving as decision-makers and advocates. When Latinos succeed, we all succeed. Since 2005, there has been an increase of 800,000 Latino children in the state of Texas.
Latinos for Education is the first organization of its kind. How do you envision it in the next 20 years?
Twenty years from now when people ask, "Who are the Latino education leaders in Houston?" they will come across a long Rolodex of smart, passionate, and skilled Latino leaders that are actively involved in improving education across all decision-making tables in the education sector — from the classroom to the boardroom.
This story appears as part of coverage for "NBC News Learn Presents: Education Now Houston," a two-hour live community event supported by the Chan Zuckerberg Initiative. For more information, go to nbcnews.com/learnhouston.
Follow NBC Latino on Facebook, Twitter and Instagram