Right after a movie press-day that the actor wrapped-up with a live Twitter Q&A session, actor Pedro Pascal spoke with NBC News wearing a Fleetwood Mac shirt that his sister got for him. When asked if he was a fan, the answer was a resounding "Yes!"
The actor confessed he had never been to one of their concerts, though he fondly remembers having a long conversation with Stevie Nicks, during which she held his hands the entire time.
Pascal, known to audiences for his role as DEA agent Javier Peña in Netflix's "Narcos" and as Oberyn Martell in HBO's "Game of Thrones," is currently on the big screen in the recently released "The Equalizer 2," directed by Antoine Fuqua and starring Denzel Washington.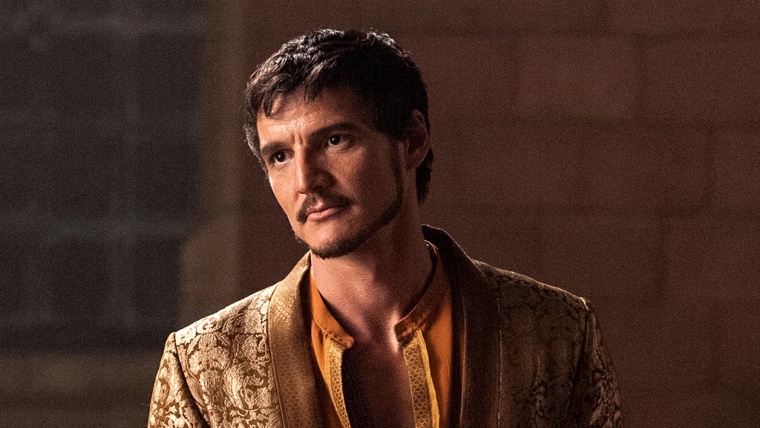 Pascal recounts his first day on the set — "I was so nervous that I did not sleep the night before" — and hearing a knock on his trailer door at 6 a.m.
"I expected it to be a production assistant taking me to hair and makeup, and it was Denzel Washington coming to introduce himself," said Pascal. "Sometimes, reality can bend into such a surprising, joyful place... And my first day of this movie was one of those 'pinch me' moments where a legend is sitting down in my double-wide trailer, telling me about what it was like to study in ACT (American Conservatory Theater) his first play, or working with Norman Jewison on 'A Soldier's Story' on Broadway and the movie."
"I couldn't have invented a more inspired way of starting my first day on set. It was unbelievable," said Pascal.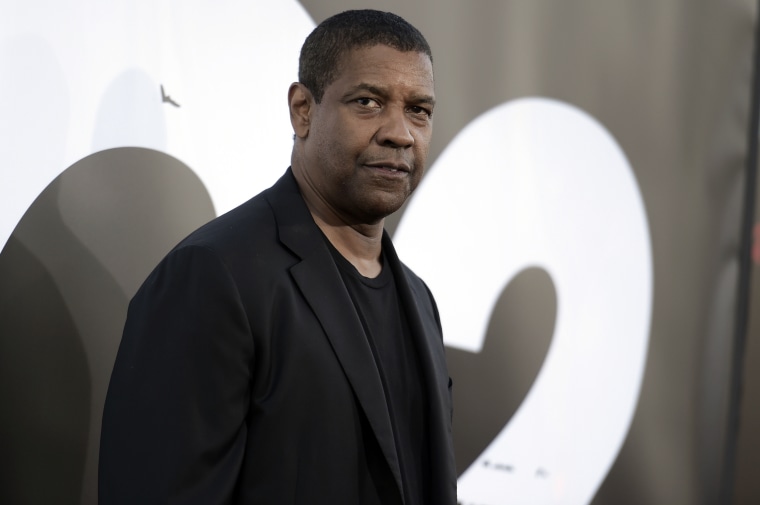 Born in Santiago, Chile, and raised in San Antonio and Orange County, California, Pascal told NBC News he "feels great, but tired," making everyone in the room laugh.
"The opportunity to go to different places, to work with different people, to speak with you, and get feedback about what it means for a Latino artist to be filling some of these shoes; it threads me to a community that I already feel a part of personally, "said Pascal. " It makes it all the more worth it, and the more important to me.
At 43, life is good for Pascal. Not only is he part of "The Equalizer 2," but he will be joining the cast of next year's "Wonder Woman 1984."
However, not everything came as easy and smooth as it seems. The Chilean actor came from a family of refugees. His parents fled Chile in the 1970s during the country's military dictatorship and moved to the United States.
The actor said that the current political landscape and the U.S. border crisis makes him feel "very triggered, and tired of a message being sent out into the world that is not humane, that does not back up any goodness."
Pascal stated that "we are a country that includes people from all over the world, all different backgrounds and identities. So, to attack any of that is terrifying."
In Pascal's opinion, it is "very draining" to see children being separated from their parents.
"There is no justifying it; it doesn't matter from what side of politics you sit on, or what your background is. It is something that unifies most, if not all of us," he said. "So, I think it is hard for all of us to be in this kind of temperature right now."
"To shamelessly plug the film with this subject, there is a delicious fantasy to the character of Robert McCall and 'The Equalizer,' because he defends the vulnerable," said Pascual. "A man with the greatest skill to protect, to attack, to get the bad guys, and to protect the people that need protecting."
We are a country that includes people from all over the world, all different backgrounds and identities. So, to attack any of that is terrifying.
On a lighter note, when asked about what makes him feel grateful, Pascal said "I feel grateful for the people in my life. I wouldn't be sitting where I am sitting right now, talking to you, if it weren't for my family and friends. Honestly, I'd be nothing without them."