It has been a tough few days for Esai Morales. After news came out of Elizabeth Peña's death, many in the media naturally turned to the actor, who was her co-star in the acclaimed movie "La Bamba" and later in Showtime's "Resurrection Boulevard." While Morales said he is reluctant to bring attention to himself through the lens of Peña's passing, the Latino actor talked to NBC News about an issue important to him - Latino representation in Hollywood - and Peña's invaluable contribution.
"When one talks about a third dimension, there was a third 'd' when it came to Elizabeth, and that was dignity," said Morales. "She never succumbed to the desire to play what she would have called the sort of 'cuchifrito' (word for a Caribbean fritter) roles. She did not compromise," he said.
Morales has always been vocal about the need for more Latino representation in Hollywood. He was one of the founding members of the National Hispanic Foundation For the Arts, an organization started to increase access and promote more Latinos in the arts. A recent USC report found Hispanics are over 25 percent of the moviegoing public, but Latino characters accounted for only 4.9 percent of all speaking roles in movies during the last 6 years.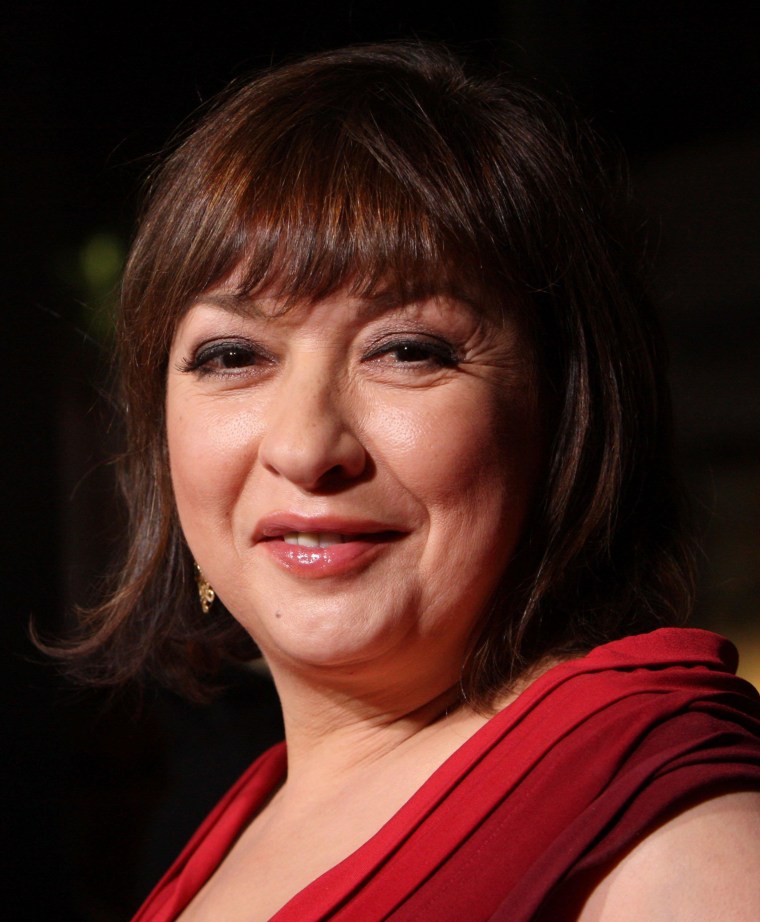 Yet Hispanic actors have also struggled against stereotypes. Reflecting on Peña, Morales became very emotional when asked what her place was as an established Latina actress in a pretty tough space.
"I get choked up when I think of the example Elizabeth gave, and I think of my own daughter and the influences out there that reduce women to hot chicks," said Morales.
"We all struggle with the temptation to just work hard to feed our family and extended family and not denigrate the image we need to see of ourselves," he said. While it was not easy to turn down scarce roles, the late actress made it a priority to not be cast in a certain way.
"Elizabeth showed you don't have to sell yourself short and you don't have to sell yourself," he said. "She did not play her race; she brought an indefinable dimension that you can't buy, sell or trade."
Morales compared Peña to the late actress Lupe Ontiveros, explaining the two women succeeded in portraying characters that commanded respect and dignity.
When the cameras were off, Peña was fun, profane and not prudish, reflected her friend and fellow actor. But when the cameras were on, she exuded dignity, said Morales. "When it came to portraying the soul of our people, she did not compromise."