Actress and activist Eva Longoria is thrilled to be one of two Latinas hailing from Corpus Christi, Texas who will have a star in the iconic Hollwood Hall of Fame.
Longoria as well as the late legendary Tejana singer Selena Quintanilla are among the 2017 Hollywood Walk of Fame honorees. Longoria was emotional knowing she was sharing such a special award with the late talented singer who shared their hometown.
RELATED: Late Singer Selena Among Latinos to Get Star on Hollywood Walk of Fame
"OMG I'm so honored to be receiving a STAR on the Hollywood Walk of Fame!," said Longoria via e-mail to NBC Latino. "I remember moving to Hollywood nearly 20 years ago and going straight to the iconic street and look at the stars and saying "I wanna have a star on this street one day! I remember it so clear, I was on the corner of La Brea and Hollywood Blvd."
"What makes this even sweeter is that I stand side by side with my idol Selena Quintanilla!," said Longoria. "Corpus girls representing!"
Longoria thanked the Hollywood Chamber of Commerce for making her dream come true.
The Texas native began her career on the soap opera "The Young and the Restless" before landing her role as Gabrielle Solis on ABC's hit show, "Desperate Housewives," which she played for eight years. Since then she has also become a force off-screen as a producer and director, and has been active in politics and Latino issues.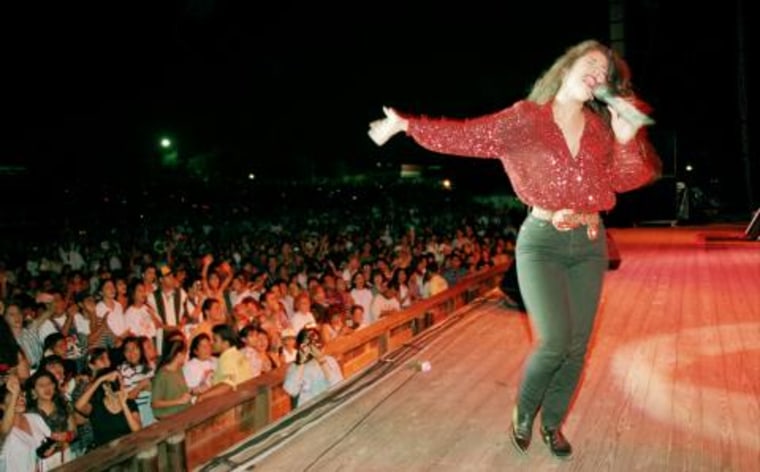 Selena was the top Latino artist in both Mexico and the U.S. before her death. The Latina icon released five Spanish-language albums and her English-language album, "Dreaming of You" was released after her death.
RELATED: There's Something About Selena
The dates for the ceremonies will be announced about one week before each artist's ceremony.