Remember Sebastien de la Cruz? The "Little Mariachi" captured the nation's heart after he became the subject of ugly tweets following his singing performance in a 2013 NBA finals game. The "America's Got Talent" performer - who went on to give an encore performance following the controversy - will now be the subject of a short film directed by actress and activist Eva Longoria for ESPN.
"Go, Sebastien, Go," will debut on ESPN's "Sportscaster" in May as part of the "Versus" series, which will focus on the importance of courage and and staying power in the world of sports.
"We got into this little boy who plays soccer and was thrown into the center of this debate about immigration and what it's about to be Mexican," said Longoria Wednesday at the Television Critics Association meeting.
Longoria said she wanted to tell the story because what came out of it was "beautiful" as well as a lesson.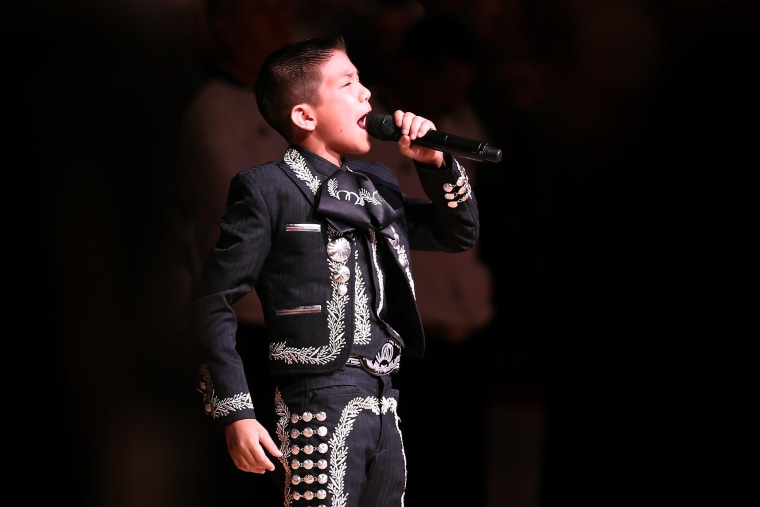 IN-DEPTH:
Sebastien de la Cruz Returns For NBA National Anthem Encore
Eva Longoria Turns Focus On Sports World In New ESPN Films
Mariachi Singer Sebastien de la Cruz Responds to Twitter Bullies