Los Angeles Mayor Eric Garcetti, joined by actress Eva Longoria and other Hollywood stars, has launched an initiative to "empower the next generation of Latinx leaders" and double the Latino representation in Hollywood by 2030.
"The Latinx community is a growing force across L.A.'s economy, and our trademark industry should tap into that diverse pool of talent in our own backyard," Garcetti stated in announcing the endeavor, known as LA Collab, on Monday.
Garcetti co-founded LA Collab with Beatriz Acevedo, founder of the Latino digital media company Mitú and president of the Acevedo Foundation, and Ivette Rodriguez, founder of the marketing and communications firm AEM. The group says it's concerned over a recent study by the Annenberg Inclusion Initiative at the University of Southern California that found that less than 5 percent of the nearly 50,000 of speaking or named characters in films from the last 12 years were Latino.
This is troubling, the LA Collab founders say, given that Latinos represent nearly 20 percent of the U.S. population and account for nearly a quarter of movie theater audiences.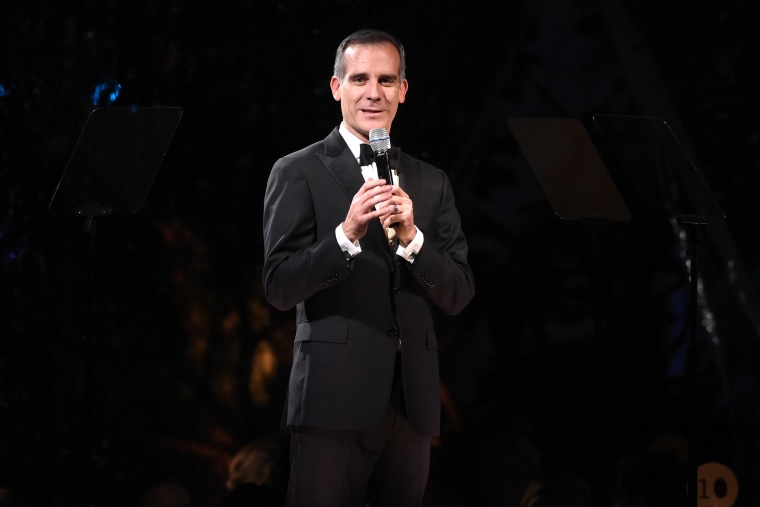 "The radical decline of Latinos in Hollywood was the catalyst to rally Hollywood behind this crisis to create change together," Acevedo said in a statement. "By facilitating unprecedented collaborations between the creative community ... and other influential allies, LA Collab will ultimately drive exponential growth for the industry and our community."
Plans to create opportunities for Latinos in the entertainment industry through LA Collab are underway. The initiative has secured deals with several media companies, including Endeavor Content, WarnerMedia's 150, Shine Global and Southern California Public Radio's LAist Studios.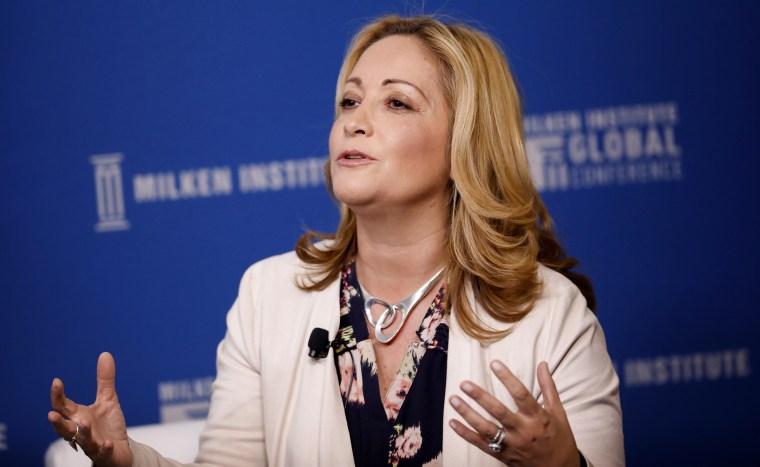 It has also found supporters in Longoria, J.J. Abrams, Eli Roth, Zoe Saldana, among others in the industry, and initial funding through the Annenberg Foundation and Warner Media.
"As a Latina, I want to see more actors who look like me onscreen and behind the camera," Longoria said in a statement. "I started my own production company to create content from our community, and I became a director and producer to be in a position to hire people who look like me."
Longoria added she hopes her involvement with LA Collab will enable her to "open the door for many more Latinx creators" and help create an entertainment industry that "elevates and celebrates the diversity and richness of my culture."
LA Collab intends to track progress of the initiative through a partnership with the Latino Donor Collaborative (LDC), a national organization that works to reshape the perception of Latinos in media and advertising.
News of the endeavor — which took place the same day that Oscar nominations were announced — follows criticism over what some saw as the Oscar snubs toward women of color, most notably the absence of a nomination for Jennifer Lopez for her acclaimed role in "Hustlers," for which she garnered a Golden Globe nomination.
Lopez would have been the first U.S.-born Latina nominated for an acting Oscar since Rosie Perez was up for "Fearless" 25 years ago.
Follow NBC Latino on Facebook, Twitter and Instagram