For many years, Tony Zamora opposed U.S. ties with Cuba. He once slipped onto Cuban shores as part of the Bay of Pigs operation and was imprisoned following the failed mission. But today, the Miami-based foreign investment lawyer can be found speaking out about a once taboo subject for many Cuban Americans: increasing dialogue and even business between the two countries.
"Cuba is a completely different country than what we left in the fifties. Folks here have no clue. They continue to see Cuba from Miami or New York or wherever they are located. You have to spend time there and talk to the Cuban people. The hard line position is dying and it will disappear," says Zamora, who was once an active member of the Cuban American National Foundation, an organization that has been a leading voice of Cuban exiles against relations with Cuba.
Zamora, who says he shifted his stance after he started traveling back to Cuba in 1995, is part of a growing group of Cuban Americans who are breaking with the long-held public line against U.S. relations with Cuba. Alfonso Fanjul, the 76-year-old sugar tycoon whose family holdings include Domino Sugar, made headlines in February by saying he would be open to doing business with Cuba under the right circumstances.
The embargo, instituted in 1960, is a commercial, economic and financial block on most exports and imports. It is still a sensitive issue for many in the Cuban-American community.
Florida State Senator Anitere Flores believes there has not been enough change in Cuba to warrant lifting the embargo. For the 38-year-old Miami-born Flores, years of hearing stories from her Cuban parents and grandparents of how they had to escape from communism as well as seeing the realities of communism today are too much to overcome.
Many young Cubans find themselves on opposite sides of the debate based on their personal experience with Castro's regime.
"Cuba first and foremost is recognized by the U.S. government as a state sponsor of terrorism," Flores says. "The fact is that the people of Cuba are suffering. Lifting the embargo and having free economic trade with the country- like we do with China- will not help the Cuban people." She says the embargo should only be lifted after certain criteria are met.
Flores is not alone. Sen. Marco Rubio recently gave an impassioned speech on the Senate floor against the governments of Cuba and Venezuela, saying the Castro regime "exported repression in real time."
Raul Moas, Executive Director of the non-profit Cuban youth empowerment group Roots of Hope, says many of their young members find themselves on opposite sides of the debate based on their personal experience with Castro's regime.
"Some of our members travel to Cuba and some don't want to because of the government," Moas says. "We believe in the power of people to make change, so if someone travels to Cuba we believe they should do so in a socially responsible way- for example going to privately owned restaurants and privately owned bed and breakfasts."
In recent years, the United States has made it easier for citizens to travel to Cuba. In 2011, the United States began reissuing "people-to people" licenses, which allowed "purposeful travel" to Cuba. There were 600,000 such exchanges last year, according to the Havana Consulting Group.
However, Cuba suspended consular services in the United States on February 14th after no U.S. bank would take on its diplomatic accounts.
Despite the trade ban, the economic barrier remains porous. According to figures by the Havana Consulting Group, a significant exchange of money comes through cash remittances Cuban Americans send to their families on the island. In 2012, remittances reached over $2.6 billion.
Moreover, some US businesses are increasingly setting their sights on Cuba.
"I have clients from many different sectors who have an interest in Cuba and investors who want to invest legally in Cuba," says Zamora, an international investment lawyer. "The number of people interested is continuing to increase...tourism is the biggest industry and agriculture as well," he continues.
A newly released survey conducted by the Atlantic Council found that more than six in 10 Americans support allowing more American companies to do business in Cuba and lifting all travel and financial restrictions.
Yet when respondents were told of Cuba's "dismal human rights record," 50 percent of Americans say they would keep the US-Cuba relationship as is- a fact New Jersey Democratic Senator Robert Menendez sought to emphasize.
"More than 13,000 political arrests in the last two years do not constitute political reform," Menendez, who is of Cuban heritage, said in a statement. Rep. Ileana Ros-Lehtinen (R-FL) also responded to the poll saying in a statement that it "does not accurately depict the brutality behind the Castro brothers."
However, Jose Gabilondo, a Santiago de Cuba native and a law professor at Florida International University, believes the hard line position among many Cuban Americans may wane as more second and third generation Cuban Americans age and become increasingly vocal.
"Cuban Americans growing up in the United States only know their parents' version of the story," he says. "My perspective was developed over time through contact with Cuba. And one of the consequences of the Cuban embargo is that there is an intellectual embargo."
Gabilondo says that as more Cuban Americans voice their shifting views on Cuba, the public debate will reflect that.
"Miami is a strange place. The official view associated with Cuban Americans doesn't reflect the plurality of Cuban American thought. A minority of militant Cuban Americans control the representation of Cuban American identity," he says.
Jaime Suchlicki, Director of the Institute for Cuban and Cuban American Studies at the University of Miami, is skeptical that there will be any substantial change in US- Cuba relations any time soon unless more legislators change their views.
"Many Cubans supported Ileana Ros-Lehtinen who votes with conservative leaders who favor the embargo," he says, "The poll is saying one thing and the voting says another."
Despite support or opposition to the embargo, some Cubans are simply dreaming of the day when they can develop closer ties with their homeland.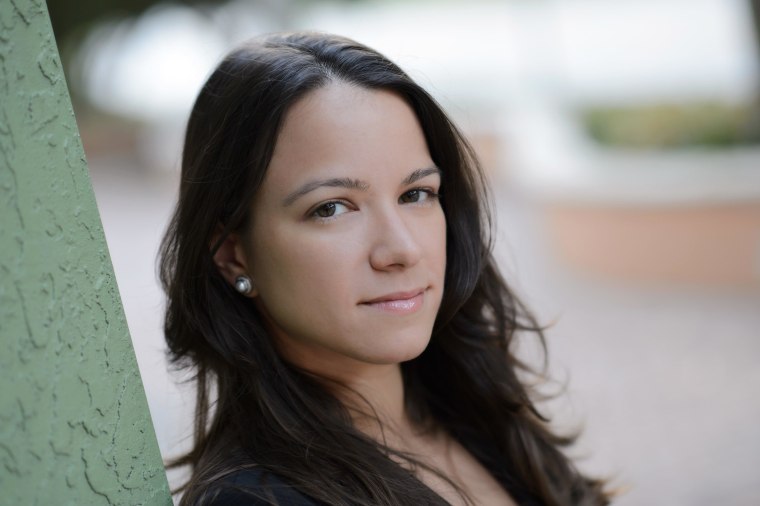 Natalia Martinez, who was born in Cuba but left at the age of six, has only been back to her native island once. She eventually grew tired of only learning about Cuba in school, and sought to develop her relationship with her homeland through Roots of Hope.
Despite support or opposition to the embargo, some Cubans are simply dreaming of the day when they can develop closer ties with their homeland.
"It's a worthy investment to build bridges of interaction with youth in Cuba," she says. "It can be through increased student exchanges, or responsible travel," says Martinez.
Moreover, she explains it was something she had to do.
"It was a personal frustration of feeling separated from people in Cuba. I could have grown up there and my trajectory could have been a very different one," she recalls.