He was a familiar and beloved soundtrack in most Spanish-speaking households, especially in the 1970s and 1980s. Singer and songwriter Camilo Sesto, an iconic artist known best for his romantic and rock ballads, died of heart failure on Sunday. He was 72.
Sesto's manager, Eduardo Guervós, confirmed his death to Spanish public broadcaster TVE, saying that he died in a hospital in Madrid after suffering two heart attacks.
Sesto, whose real name was Camilo Blanes Cortés, rose to prominence in the 1970s and sold more than 100 million records worldwide over his 40-year career.
His hits included "Algo de mí," ''Perdóname," and "Melina" and his discography included more than 20 albums. Most of Sesto's albums were recorded in Spanish, but the singer has also recorded tracks in Italian, German, Japanese, Portuguese and English.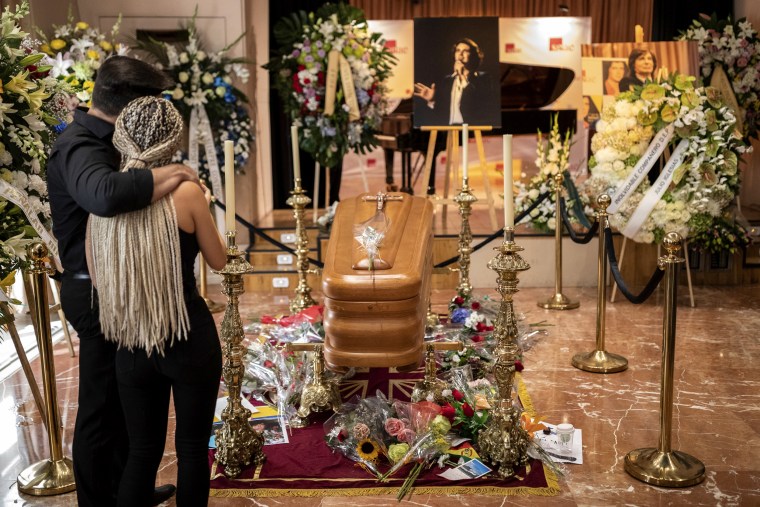 In 1975 he starred in the Spanish version of Andrew Lloyd Webber's musical "Jesus Christ Superstar."
Everyone from musicians to government leaders and others who grew up listening to his music has taken to social media to post tributes to Sesto.
Rapper and singer Cardi B posted a video of herself singing along to his songs in a tribute to the artist Sesto on her Instagram stories, while Lucero Hogaza León, a Mexican singer and actress, posted a video of herself singing his songs at a concert.
Spain's caretaker Prime Minister Pedro Sánchez wrote on Twitter that "Spain and all of Latin America mourn the loss of Camilo Sesto. His melodies will always be part of our memory."
"Rest in peace, my role model," she wrote in Spanish on Twitter.
Sesto, who studied at art school before his music career, was scheduled to release a new album Sept. 13 and begin a U.S. tour in October.
"Back in the 80s, the women in my family shed many tears listening to the legendary Camilo Sesto," wrote Esmeralda Bermudez, a writer at the Los Angeles Times on Twitter. "His music was a love song to all the precious things they left behind in Central America."
Follow NBC Latino on Facebook, Twitter and Instagram