For many people, running is a way to keep in shape, empowering them to take control of their lives. But for Mexican immigrant Antonio Tizapa—who is running his first New York City Marathon this Sunday—it has become a way to fight for justice and call attention to the story of his 21-year-old son, whose disappearance along with 42 other students has generated international headlines.
"Iguala is the tip of the spear," said Tizapa in a phone interview with NBC News, referring to the disappearance of the 43 students on September 26, 2014.
"And behind this tip are other struggles, bad situations," said the father, referring to human rights cases in Mexico.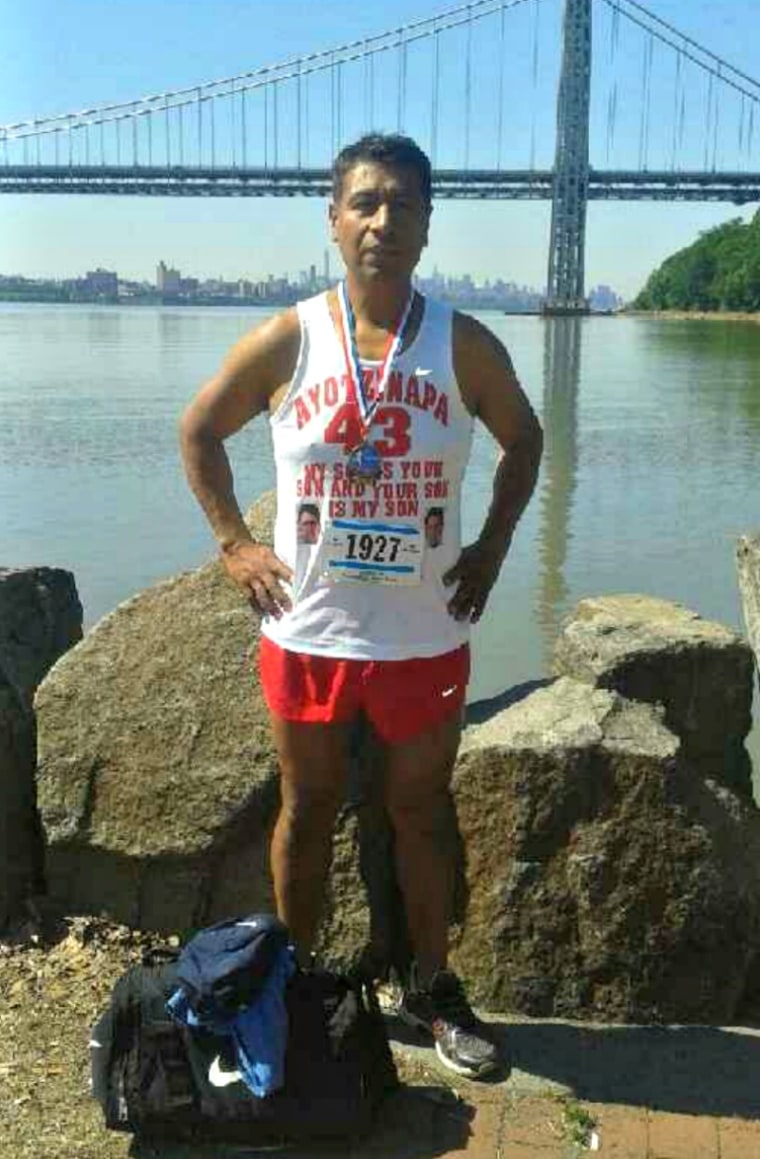 The 43 families of the missing students maintain that their sons are alive. They are calling on international investigators to review the case, especially after an independent forensics commission rejected the Mexican government's official account, which says that the students were incinerated at a garbage dump.
For Tizapa, the New York City Marathon is part of a long journey that began with his son Jorge Antonio Tizapa Legideño. "I hope everyone will have the pleasure of meeting him soon," the father said, "he is able to make friends easily, even during arguments… because he radiates a positive energy [that brings people together].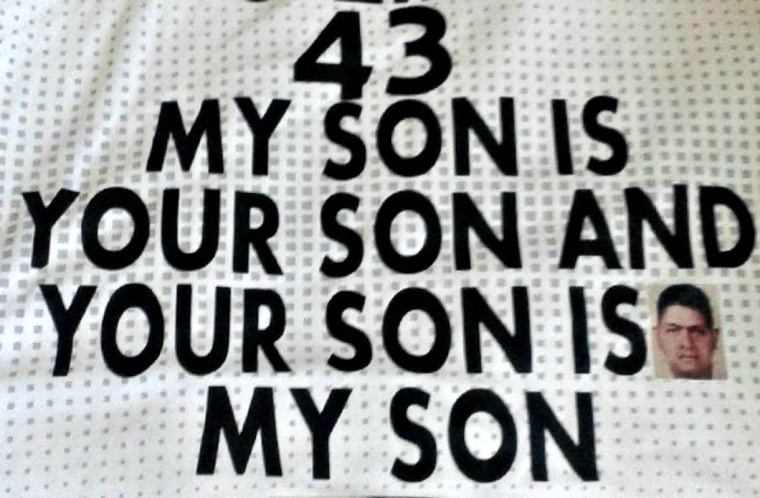 The 21-year-old and his 42 missing classmates were part of a college program that trains students to teach in remote underprivileged villages that often have no electricity and can only be accessed on foot through difficult trails. Tizapa said that his son's ability to bring people together through teaching inspired him to use running as a way to connect with others.
Now, what started as a personal journey of a father fighting desperately to get his son back, has become part of a wider quest for social justice.
Tizapa, who uses New York City to train for the marathon—running on Coney Island sand to gain resistance, sprinting up Prospect Park hills to build up muscle, and going on longer city street runs to develop a strategy—described how races have the power to make people self-aware, teach them how to become stronger and faster, and reconnect with their bodies and nature.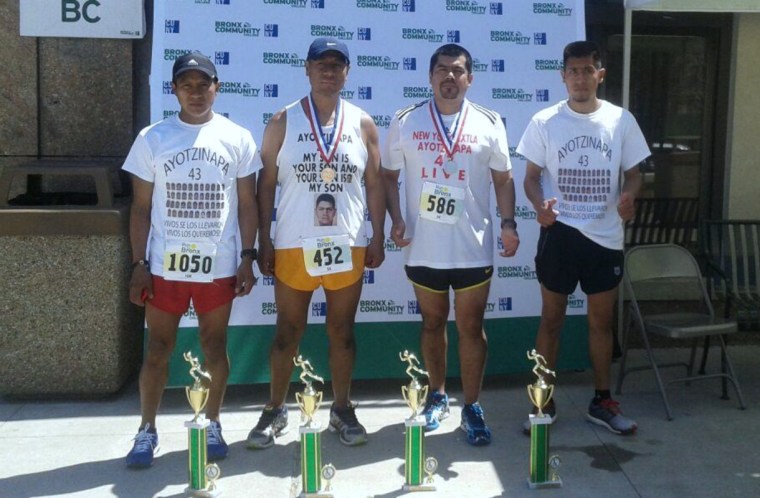 On Sunday, he will run the 42-kilometer marathon (just over 26 miles) with a "playera" (shirt) that reads "Ayotzinapa 43" (referring to the teacher's college town and the number of missing sons). Volunteers will also be lined up on the sides of the marathon route with pictures of the 43 students, transforming the world's most popular long distance-race into a stage for international activism.
"We are not professional athletes," said the Mexican father. "We don't have the talent of Mexico's soccer stars… But we have a big heart… and work hard like professionals to make people aware of Mexico."