The Federal Emergency Management Agency approved $39.5 million in funds to help Vieques, Puerto Rico, rebuild its only hospital, nearly three years after it was destroyed by Hurricane Maria.
Even though the Susana Centeno community health center historically lacked a formal "hospital" designation, it housed the small island's clinic for veterans, as well as the only labor and delivery room in Vieques, located about seven miles off Puerto Rico's eastern coast.
The announcement comes nearly two weeks after Jaideliz Moreno Ventura, 13, died after lacking proper medical equipment and facilities in Vieques, where she lived, to treat flu-like symptoms.
Even though FEMA did not acknowledge her death in its statement Tuesday afternoon, José Miguel Ventura, Jaideliz's cousin, told NBC News he was happy to hear that her death was having an impact.
"It's very good news," he said. "But this government is so corrupt, it can be hard to know what they'll use the money for."
"Money seems to disappear here," Ventura added.
Rep. Nydia Velázquez, D-N.Y., and several other lawmakers have been pressing FEMA for months to release aid for Vieques to rebuild its hospital.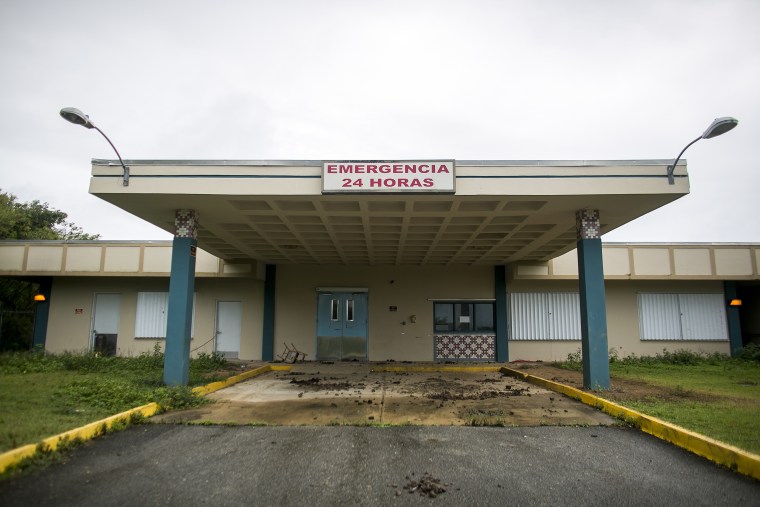 "It is tragic that this funding was not released until after we lost one young life due to inadequate medical service on Vieques. I'll continue watching to see that this project moves forward quickly," Velázquez told NBC News in a statement.
FEMA said the money was approved after the Office of Management and Budget agreed to provide funding to rebuild the Vieques hospital based on its "replacement value."
Roughly $6.1 billion has been approved for Puerto Rico under FEMA's public assistance and hazard mitigation programs, according to the agency.
While FEMA promises to continue working with authorities in Puerto Rico "to expedite recovery funding and reimbursement of all eligible costs," the agency will also "continue to impose stringent fiscal oversight and risk management measures to ensure all disaster relief funding and resources are expended in a manner that directly assists the disaster survivors who need them most while protecting the U.S. taxpayers' investment against the potential for waste, fraud, and abuse."
FEMA's latest remarks come after outraged Puerto Rican residents discovered a warehouse filled with water, cots and other unused emergency supplies in the southern town of Ponce, as the area struggles to recover from a strong earthquake.
Follow NBC Latino on Facebook, Twitter and Instagram.